HI guys im sorry to say i am a former tacoma owner i switched to an FJ but i must note we have 2 other tacos in the family!!
i just got new trds in gun metal. I been doing some painting for fun and decide to do my stock rims. This is not a cheesy spary paint job. The rims were sanded with 80 gritt primed with an epoxy, the painted with an acrylic urthane base and a poly urthane clear. i think its a pretty good job for an amature. Im not proclaiming a proffesional job but i think they look great. Im asking 350 or best offer. I prefer pick up. im in the baltimore western maryland region. Please email me if your interested.
mattschreiner7@yahoo.com
. if anyone is in the area and interested in a paint job on wheels im willing to work somthin out.
thanks guys. i appreciate any constructive critisim.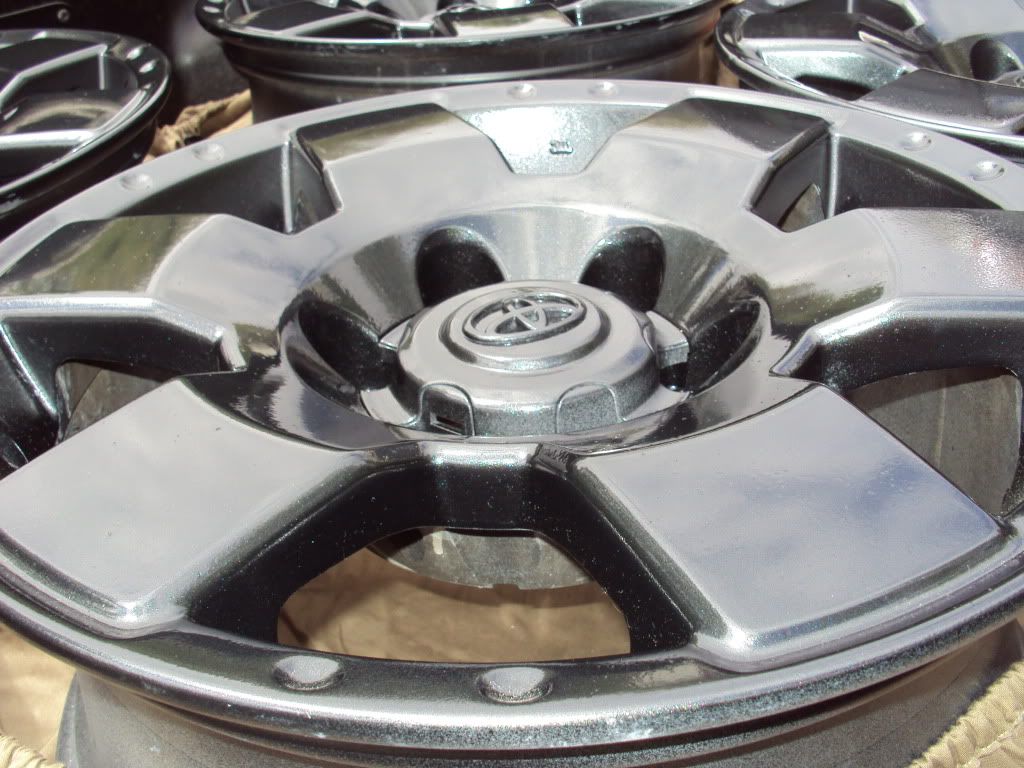 Chicago New York City Los Angeles
US Postal Service Priority Mail® $44.70 $35.95 $94.05
Estimated delivery 2-3 days
UPS Ground $33.02 $28.80 $69.18
Guaranteed in 1-6 days*
heres some shipping quotes this is for 2 wheels so multiply that by 2 to get an estiment
Dont be affraid to make an offer !!! thanks guys