I have only seen a few of these offered & I'm not sure of the supply/demand.
I completed a leather install & saved the OEM Cloth: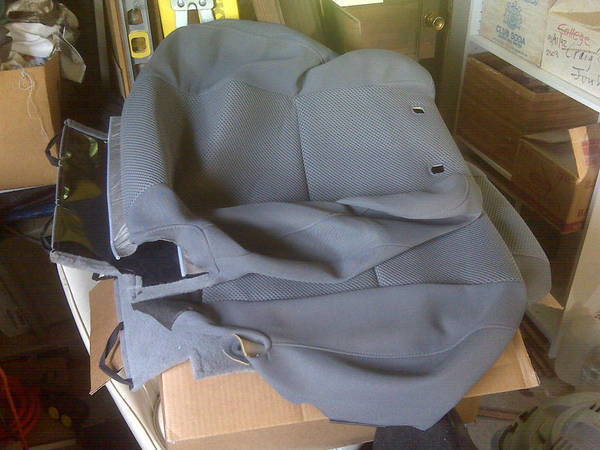 I'm sorry about the pic, I can take a better one if need be.
I'd offer these for $150.00 plus shipping (via PayPal)
They are in great shape save for a small 3/8" hole on the side of one of the front seat bottoms - this could be installed to face the center console & never be seen.
***This does NOT include the door panel pieces*** - they were trashed when I removed them & not worth salvaging...
I could also have them embroidered like my new seats: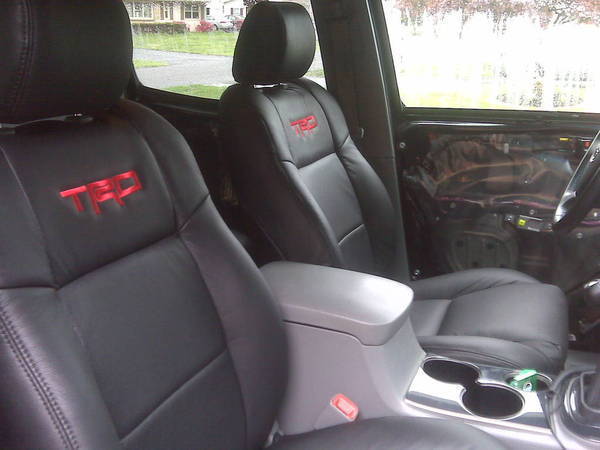 figure on an additional week or so before I could ship them & another $80.00 for the Logo on the fronts & one Logo on the center rear.
Any interest???
The DYI Install is posted here:
http://www.tacomaworld.com/forum/tec...-interior.html
Thank you,