Hello, well these are taking up too much room in the garage and need to get rid of them.
Stock 16" 6 lug steel wheels with center caps and all the lugs. Would like 200 shipped or 150 picked up. obo.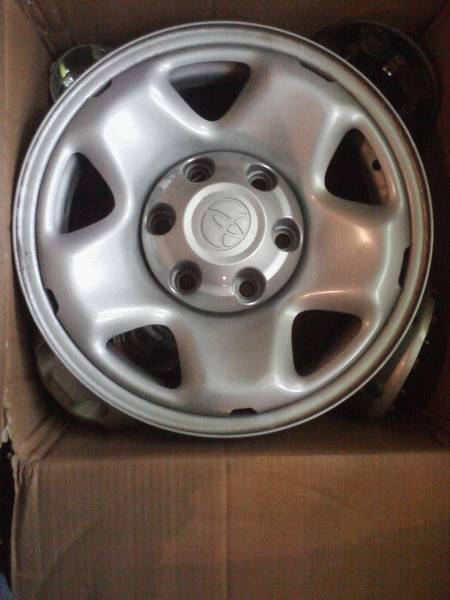 Thanks.
I do have all 4. not just the one. figured you all know what they looked like. They only have around 3000 miles on them.