I can make these for 1st or 2nd Gen Tacoma's
!
Installation:
An L bracket sits on your bed rail and 2 screws or bolts on each side are needed to mount it to your bed rails.
Note: This was my test build and the mounting brackets are thinner than I want. The products you order will have a wider mounting platform to make them more stable.
Standard Bed Bar (style 1)
$45
– Includes the standard bar with L bracket Mounting and 3 Tabs for lights, antenna, or other.


Bed Bar with Bike Mount (style 2)
$70 -
Same as standard bed bar except has a mount for the forks on a mountain bike, still includes the 3 tabs.
>>Pictures will follow as soon as I mount one on this bed bar!<<
Heavy Duty Bed Bar (Style 3)
$55 -
These will be made out of 1.5 inch tubing with beefed up mounting and gussets at the bends. so they can handle being used as tie down points for dirt bikes or anything else. will also come with the standard 3 mounting tabs. optional tabs for hooking tie downs to.
>>> Pictures will come later when i build one of these<<<
Additions
Additional Bike mount's installed are 25$
Extra tabs are 5$ each, it comes with 3 standard
painted with Primer =5$
Primer and Painted BLACK = 10$
Spray on bed liner (recommended) = 15$
Shipping

-These will be shipped by UPS and shipping cost will vary
-I got a quote for one shipped to New York and it was
22$
and to southern California it was about
16$
so expect around that cost
-Local Pickup is fine. If we'll be at the same meet I can also bring them to you then.
About my Product

These are 1 inch steel tube with .120 wall (unless you order the heavy duty). Each one is hand made by myself and I pay very close attention to detail. They have about a 3 inch rise above the bed rails. Requires 4 screws or bolts for mounting (not included)
How to Order

To order PM saying you want one.
Please include:
1. Your Name
2. Which style do you want (1, 2, or 3)
3. do you want any additions? which ones/how many?
4. How you want the finish (Bare Steel, primer, black, Or Bed liner)
5. send me your PayPal account name and I will send you the bill.
>>>I won't build it until I've received payment<<<
>>>if you need Hardware for mounting let me know and add
5$
to your price<<<
Payment

Will be made through PayPal unless local and can pay by cash
Liability
By paying you are agreeing that I am not liable for damage or harm caused to anything if using this product improperly.
Replacement

In the event that you break or bend one of these you can send me the damaged product back and I will send you a new one at half price. Cost of shipping is up to you.
Additional Information and pictures

if you want anything changed on yours please feel free to PM me with your questions and I would be happy to help. I've tried to include all the information I can but if anything else comes along I will edit this post.
These can be mounted anywhere on your bed rails!
I look forward to earning everyone's business that I can, I assure everyone will be more than satisfied with my products.
Next to the cab!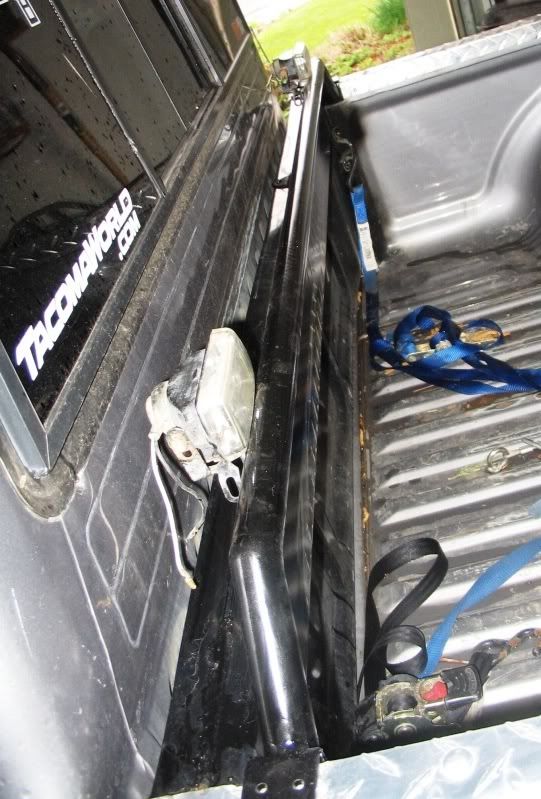 Behind a tool box!

At the back of the bed!
(Great for back up lights and protects tailgate when hauling anything long)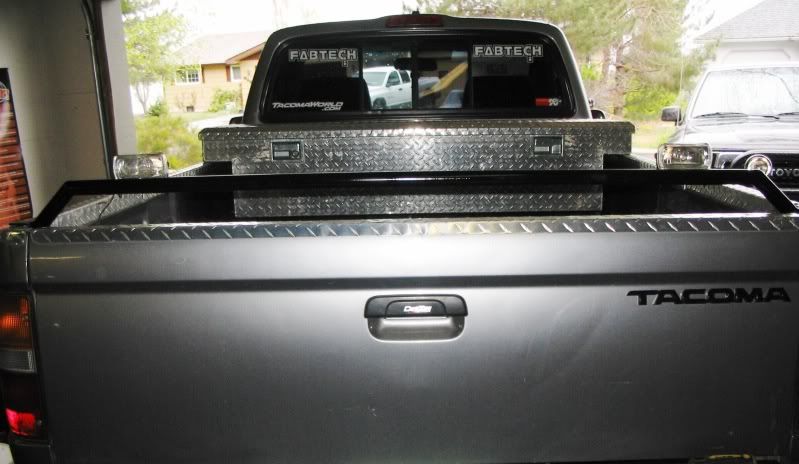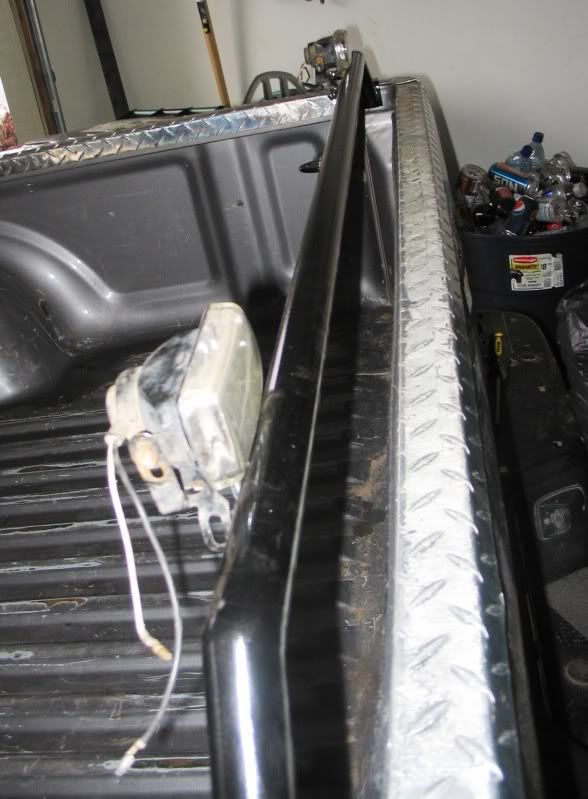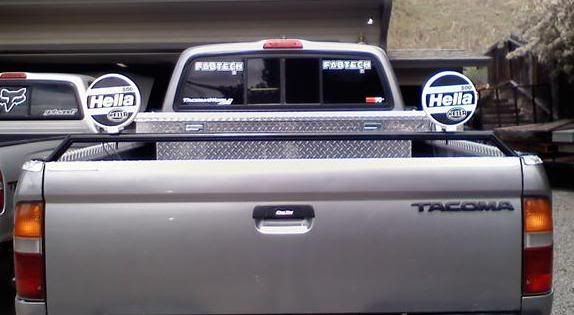 Thank you all for looking!