Ok guys so I have some Aftermarket Complete LED taillights. They are very bright and have gotten tons of compliments on them but I wanna try something new for a change. So i am trying to trade them there are only 3 ways I will trade someone these they are:
Your stock Taillights 05'-07' + $$$
Your stock 09'-10' LED taillights straight up trade

SOCAL ONLY!!!

These Taillights are in perfect condition no flaws all bulbs intact. If you have any questions please feel free to pm me. thanks guys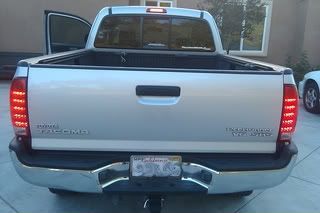 Note: I am having hard time uploading the rest so here is the links to follow to see other pictures
http://i72.photobucket.com/albums/i1...1/IMAG0020.jpg
http://i72.photobucket.com/albums/i1...1/IMAG0013.jpg