I really don't want to have to part with this, but some financial things have come up, and since this is merely a toy I have, it's the first on my list of unnecessary things that can go.
Up for sale is my Pioneer AVIC-F900BT, with a myriad of things to go with it. Included will be everything you need to fully swap your pre-existing stereo, with this double din unit, including wiring harness (for 05+ non-JBL system) and dash kit.
The wiring harness is already bypassed to allow DVD/GPS control while driving.
This unit will come in the original box, with original manual on cd, bluetooth microphone, GPS antenna, and full speed Ipod connection.
Condition wise, I would say that the unit is 10/10 mechanically, and 9.5/10 cosmetically. As you can see in the pictures, all the silk screening is still flawless, and the only marks on the unit itself are fingerprints from the touchscreen. The software is fully upgraded to version 3.0, and has a customized TRD splash screen upon startup.
Information directly from Pioneer about this unit can be found here:
http://www.pioneerelectronics.com/PU...ms/AVIC-F900BT
Looking to get
450+shipping.
Pics: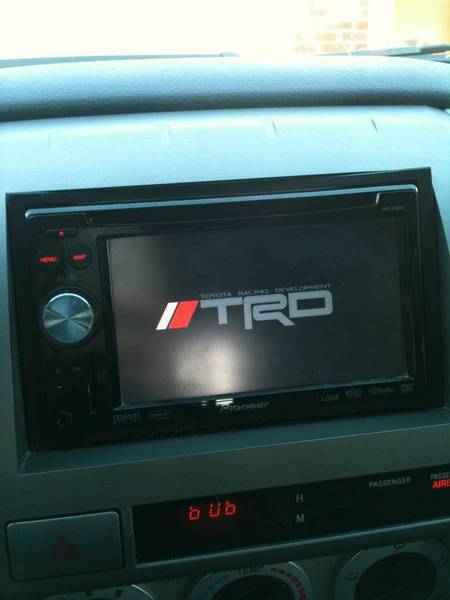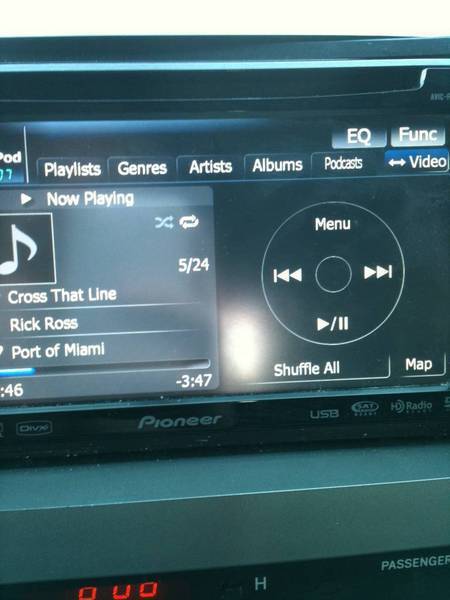 This is still currently installed in my Truck, and will be removed, cleaned and packed to be shipped upon sale.
If you have any questions, or are interested in any other pictures please let me know and I will do my best to accomodate for you.
Local buyers can work out a deal including installation if you want.
Thanks for your time.