Quote:
Originally Posted by
WoadWunner
Lot's to see here, pick your poison. There are lots of historical things. Last weekend, I got to see a team of 7 women hand shearing a sheep, spinning the wool and knotting a sweater in one day. No electricity used for any of this, all by hand. There are festivals in most of the small towns with several each weekend. The NS tourist Bureau has all that stuff available if you contact them.
Aw, that actually sounds frickin' great! I love traveling and checking out new things! I need to start looking into the touristy side soon.
Is NS known for any type of food? Just no seafood, please.
Quote:
Originally Posted by
rcchris
I am just joking man! I have never been to oak island, but I have known about the story a long time. I believe there was a pretty cool documentary on it on A&E back in the early 90's. When are you gonna be in town?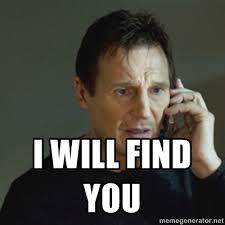 I spent last night watching every YouTube video on that place. Hey, if I become the 7th then that's not a bad way to go when people tell the story.
First leg is flying out on the 17th for 3 weeks, back to l.a., then back to the island for 5 weeks.