How was your shipping experience? Did the product arrive in good condition without damage?
The overall shipping experience was great, no problems what so ever. The bumper was shipped out a week earlier than Nathan had initially quoted. We used a warehouse in Washington state as a delivery location and I was able to drive across the line and pick it up with no problems. Bumper was not damaged in anyway and was packaged and palletized very nicely.
What is your initial impression of the product you ordered?
I was thoroughly impressed with the bumper, I had done my research and saw many pictures and was certainly not dissappointed by any means.
After the product has been installed or used are you happy with your purchase?
Currently not installed, but primed with POR 15 and 4 coats of rock guard in black. Very happy so far.
How is the quality of the product you ordered?
The quality and workmanship was excellent, had a friend who does metal fab go over it with a fine tooth comb and he could not find a single problem with it. Nathan also included all the installation hardware, a bonus for sure.
Are there any issues or usability feedback?
No issues as of yet and I do not forsee any
How would you rate your overall experience with CBI Offroad Fab?
Fantastic!! I would recommend CBI to anyone looking for prompt and friendly service and a fantastic product. Ill be placing an order for sliders as soon as my wife lets me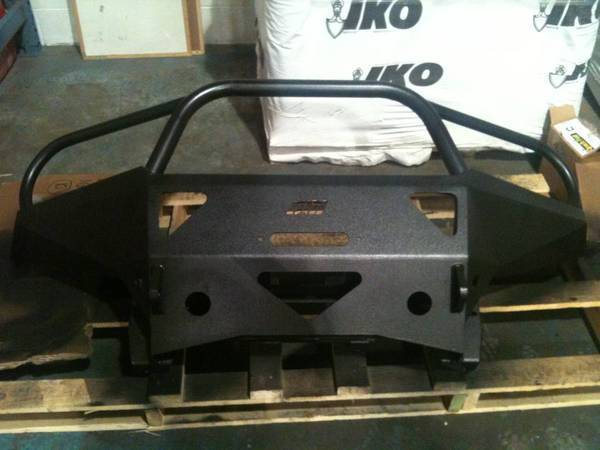 Sorry for the crappy phone pic.