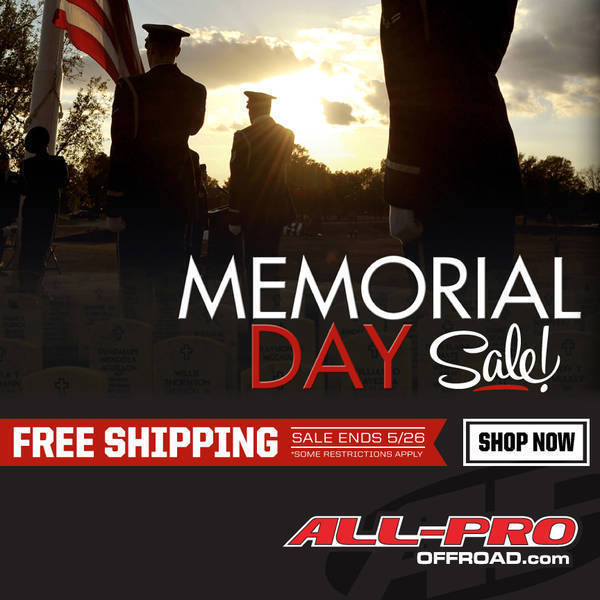 "Memorial Day is an opportunity to pause and reflect on the sacrifices of the more than one million Soldiers, Marines, Sailors, Airmen and Coast Guardsmen who have made the ultimate sacrifice to secure our freedoms."
–General Norton Schwartz
In honor of those brave men and women who served past, present and future we are offering FREE SHIPPING through Monday 5/26.
Enter Code:
FREESHIP
*free shipping applies to orders shipped to the continental United States. We are offering 10% to our AK, HI and international customers.
We will be open on Monday 5/26 to help out our customers needed to call in their orders at 406-961-0126.
Our offices will be closed however on 5/30 as we make the journey to Moab for the Rock Therapy event.