Yes this happened.
So here I was browsing
amazon
bullshitting and dreaming of a Rooftop tent and BAM!!!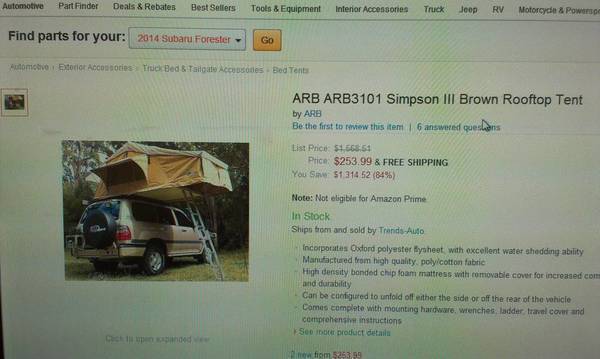 This cant be right....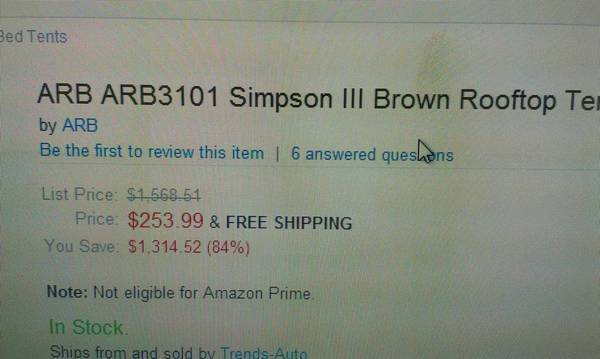 No fucking way....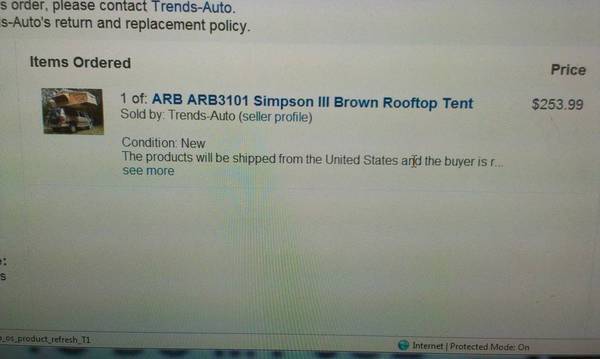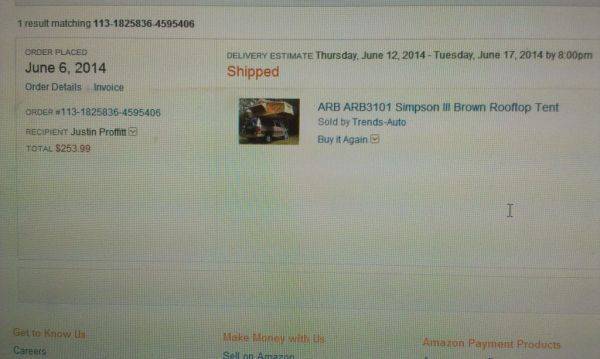 Yup Ordered and processed! Just got the shipping confirmation and pretty sure someone was fired!
Obviously I checked the Reviews of the seller Trendsauto before I purchased and they are legit!
After I got order confirmation I went back and tried to add another to the cart and it was no longer listed. Actually about an hour after Trendsauto pulled all of them off their amazon store. They have since been added back but at the correct price. I just lucked out on this one.
Just goes to show you never know what deal you can come across!