Recently we went back to the drawing board to come up with not only a very strong new sliders but original and different. We are still carrying our other popular styles. But we wanted to come out with a slider that didn't look like anything else already out there but also had improved function and form to it.
One of the things we noticed about all current available slider designs was the heavy use area's like the front section that usually encounters a rock first and the kick out section that push you around rocks and obstacles always seem to dent. That's why on our new sliders are not only boxed in those sections but the tube runs through the box material making for an extremely strong section of the sliders.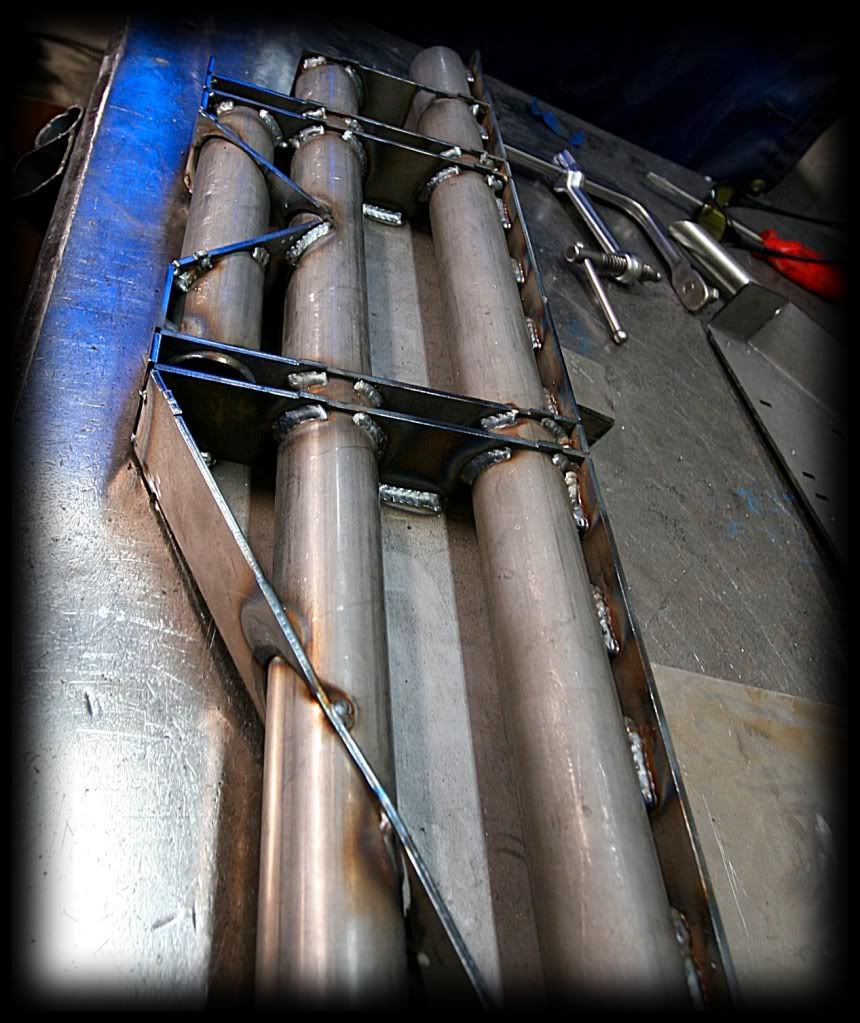 We also have recognized people want some sort of traction for the top of their sliders when stepping on them. The standard mesh that we use to use and other companies used just seemed so back yard fabricated, plus would rust easily over time due to all the edges on it. So we used stainless steal tread plates that bolt to the top of our sliders for better grip and traction. The plates can also be powder coated if you don't like the bling look.
Sorry this is the only picture we have of the sliders on a Tacoma. More to come soon of both the new styles.
Here are some pictures of them on a FJC, we have only made two sets for the Tacoma's one of each style.
Dominators (shown with DO plates not standard)
X-wings.
These were a huge hit with the FJ crowd, if you would be interested in them please let us know. We know the style might be a little much for some people.