In an effort to always improve strength and integrity we've gone back to the drawing board with one thing in mind "we can do better". We've made significant changes to our 2005-2011 Tacoma bumpers and 2012-2014 Tacoma bumpers with out losing the over all look and function of the bumpers. We Still kept them high and tight and as light as possible.
Bumper is fully welded with structural support running the width of the bumper and the height. A fully welded flat top bumpers weighs in at roughly 107 lbs. The new frame brackets capture the bumper to the frame with a sandwich bracket that ensures a secure fit.
2005-2011 bumper
Side shot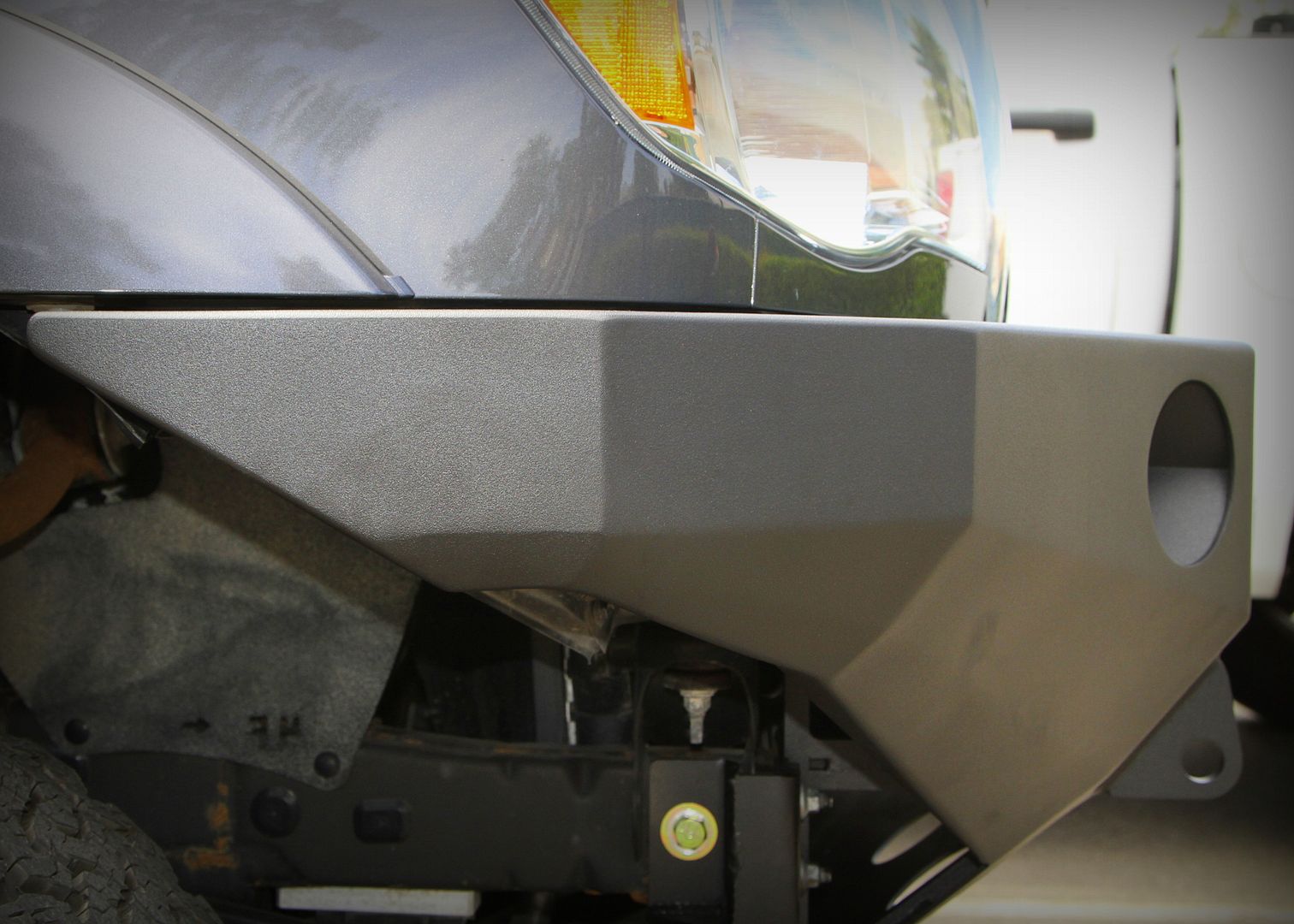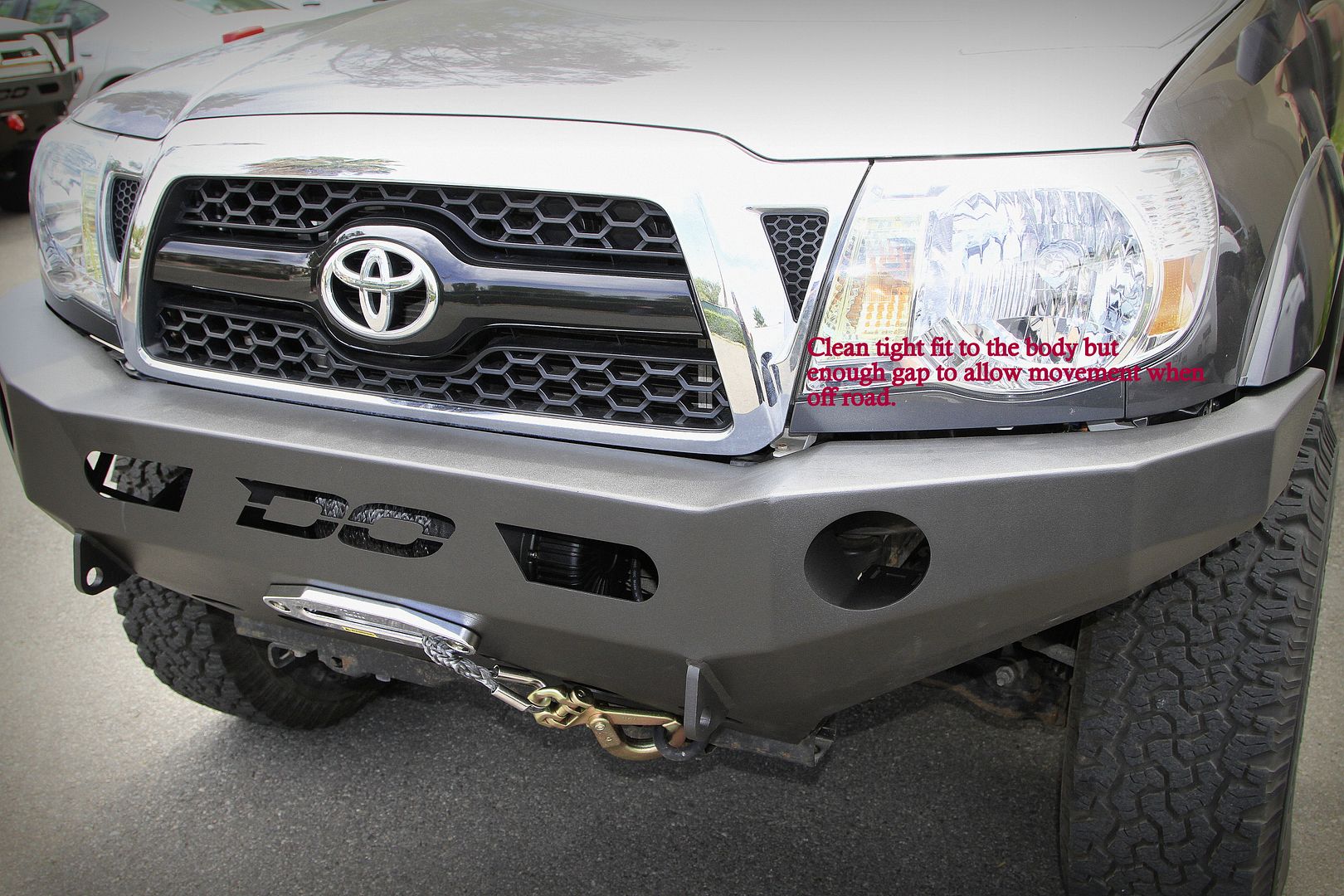 New sandwhich brackets
2012-2014 bumper
Shown with the new bajahoop Tacoma hoops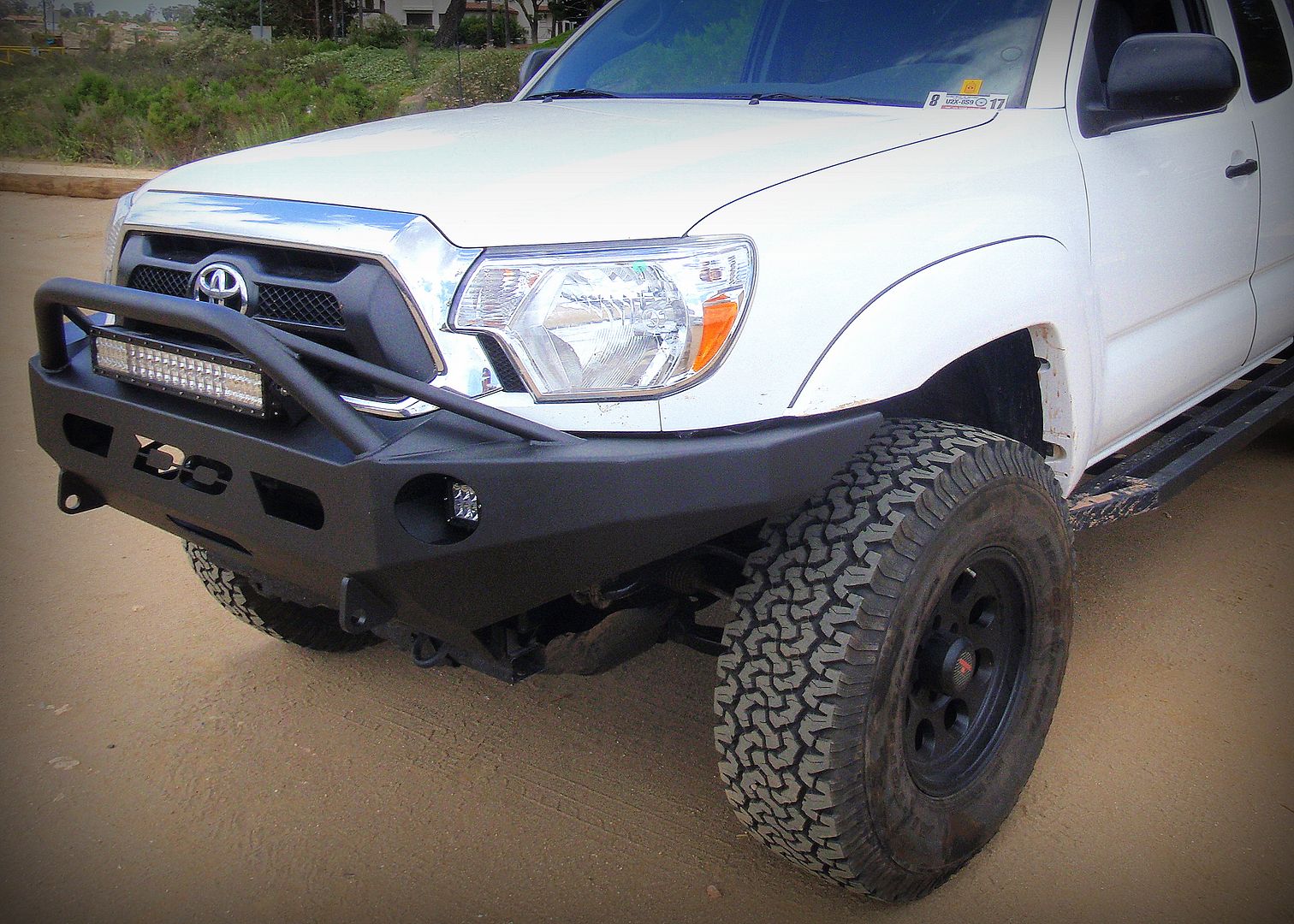 Inside of the framing
Anther under the skirt shot.
Anther shot of how it fits.
We know a lot of you have bumpers on order with us and you've been waiting a long time. We just wanted to let you know that you will be getting yours first and foremost. The 2005-2011 bumpers are already shipping out. The 2012-2014 should start shipping out next week, we appreciate your continued patients and support we believe the new bumper will be worth the wait!