I washed it with
Meguiars
Deep Crystal Car Wash and then dried it well with the Vroom MF towels I bought from Target.
Then I made the mistake of using the ICE liquid clay bar like I had on the Avalon. This product MAY work but it is a PIA to get off the vehicle. As per the instructions on the bottle I applied with the included sponge on 1 section. Let it dry then rinsed with the Mr. Clean unit set to deionized rinse 2 times. Then wiped with a clean MF towel. The next 2 pictures I'm going to try and show the ICE residue left after this 1st wipe down.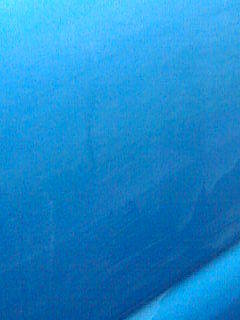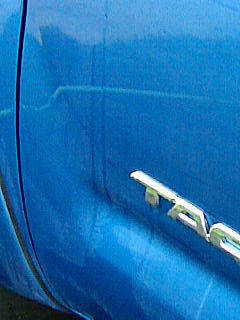 I had to wipe it down again!
This is just too much work for my fat and out of shape old (51) body. My own fault I know.
Next I applied Meguiars NXT generation Tech wax 1.0. I had a brand new bottle I bought last year so I'm not going to rush out and buy 2.0.
I started at 5:45 PM, that's when shade was half covering my truck. It was 9:45 PM when I finished. That ICE really killed me time wise and physically.
So no pictures of the finished product, yet. In my driveway flood lights it looks really good. I'll post up pictures of the finished truck tomorrow.