Found these on a UK detailing website. I used the .doc one on my last trip to the dealership for inspection and they didn't dare defile my truck. Just slipped the fullsheet one under my wiper blade and put the fold-one on the center console inside.
http://www.fileswap.com/dl/08ZzAj0JJ/DONOTWASH
[1].docx.html
Also had these signs from Adams car care. Fullsize versions on the links.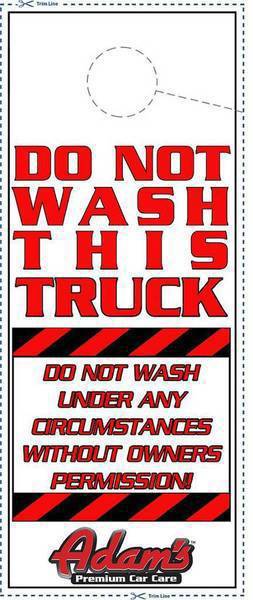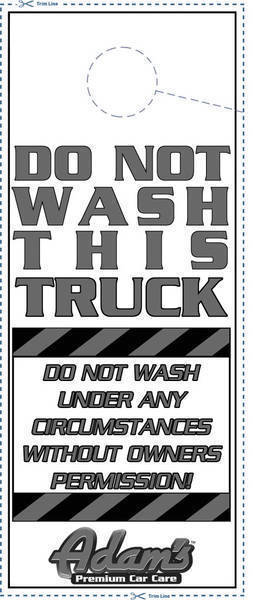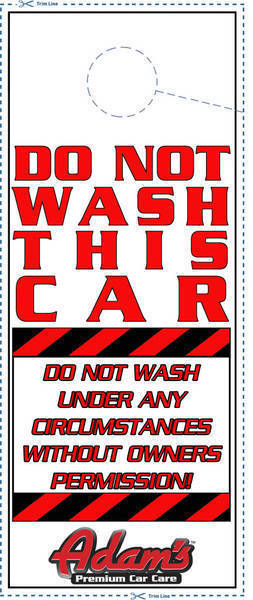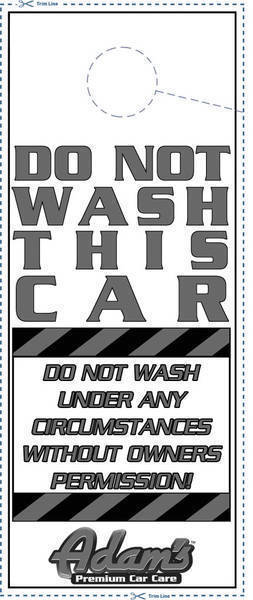 http://www.fileswap.com/dl/EARmv5U7G...ck_1a.jpg.html
http://www.fileswap.com/dl/MxipqANEI...ck_2a.jpg.html
http://www.fileswap.com/dl/fj51RUdqr...ar_1a.jpg.html
http://www.fileswap.com/dl/ppvTS0raG...ar_2a.jpg.html
http://www.fileswap.com/dl/UGFZS6KIw...-sign.bmp.html