This is my attempt to colort match my camper shell over the next week.
I wanted to pick up a shell while down in Florida so I could bring some boxes and furniture back to Las Vegas with out getting wet and for security reasons while staying at hotels. The only white top I could find at the time was a tricked out LEER for $2200. That was way more than I was willing to pay. So I found this silver bad boy on craigslist w/ keys and in excellent condition. Only downfall was it didn't match my truck.
Seems like the going rate for a professional paint job is $300-$350. I figure I can beat that price and just do it myself. Also, while the windows are out I'm gonna tint them to match the truck and keep prying eyes out.
Went to
Harbor Freight
to pick up some supplies. After coupons total came to $40 and some change.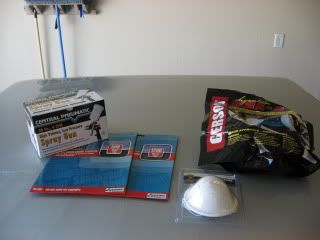 Removed all windows and rear door which was easier than expected.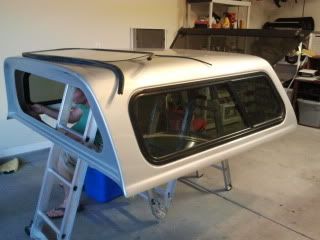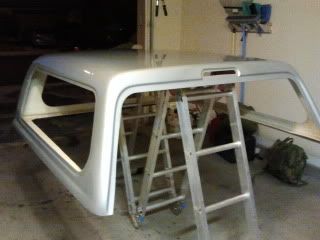 Now for prep work. There a few minor scratches and scuffs but nothing to crazy. I used 500 grit wet/dry to smooth things out.
To be continued.......
If anyone has tips for this please feel free to chime in. I am my no means an autobody paint guy.