Hey, was wondering if anyone has any suggestions on removing this..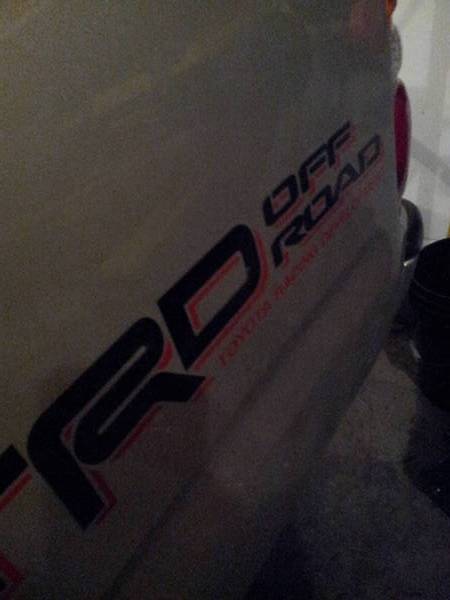 Its on the side of the bed, and I am going to put a decal from sockmonkey in place of it in a few weeks. I don't know how strong they are, and if I need to be worried about damaging the paint. Maybe run some warm water?
Before I put the new decal on, anything I
else
I should do other than washing, and waxing the area considering I won't be able to for years?
For anyone interested in the decal I plan on getting from Sockmonkey, this is it.
That is how it will look on my truck. Approximately. and this is how it looks without a truck behind it per se.
Ask for mirrored flags in flat black vinyl. and they are 10" wide and will run $13 for the pair (shipped) from sockmonkey. I'll post pictures once installed!