Just want to know if i'm going about this right. This is what i'm aiming for. (truck on Left) (Just the grill)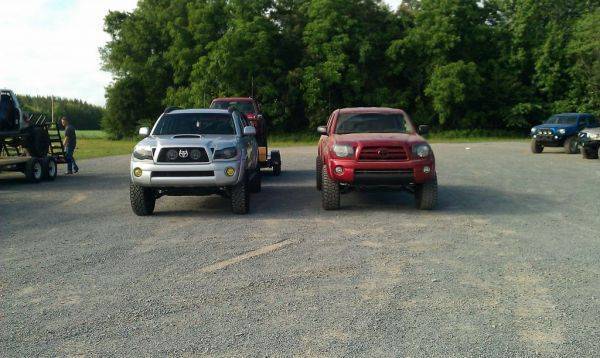 (sorry if i stole this pic, got it off of google)
So i should start by going to go my to local paint shop to get my grill color matched. Then buy Grillcraft off of
ebay
for just under $200. Then what lights should i buy for behind the grillcraft grill. (ones that fit and are fairly bright for the money) How do i mount the lights behind the grill? Is installing the grillcraft grill hard? How about installing my devil horns emblem in the new grill, is that hard?
I have done many searches but it seems like i'm the only dumb one
. Any other way i should go about it?
Thanks,
Justin