Hey Taco World. I Just got done photo shopping my truck to see what a "murdered/blacked out" version would look like and I think I am going to go for it. My question is what is the best way to go about it?
A little bit of back ground on the truck. This build will be of the mall crawler variety with no real need to go off road (mostly highway). The largest threat to the paint on the truck will be snow, ice a subzero temperatures.
What I have already decided to paint/purchase.
1. Black Out Head Light Mod. I have already decided to endeavor this.
2. Tint. of course. Being done professionally.
My questions.
1. Grill Shell. Paint or purchase? If I were to paint the chrome grill shell would I be having to touch up every time I hit a bug? Is there a paint that will hold up to everyday driving conditions?
2. Badges. Paint or purchase? Am I better off painting the stock badges? or buying new black ones?
3. Rims. Paint or not? (Can't afford the new rims at the moment) Do I dare paint them? Will quality shake paint hold onto the rim in snow and ice? Will it fade off and look like poo?
Your Input is greatly appreciated!
Now...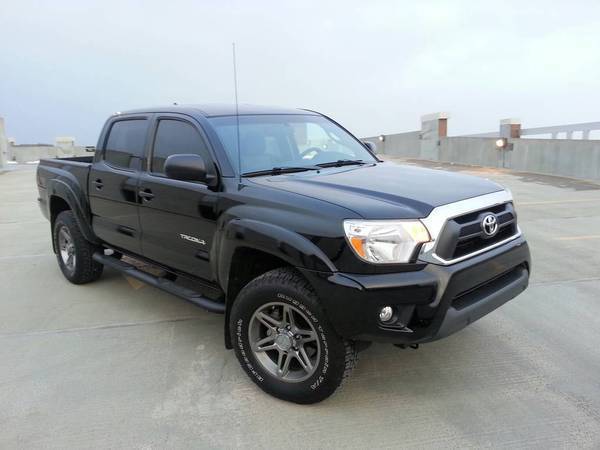 Photo shopped...
Oh I almost forgot...Next week I am having the following put on the Truck.
4in Maxtrac spindles
2in AAL
285/70/17 Terra grapplers
INB4 use search button...Trust me I have used it plenty on researching this.
INB4 Plastidip...NO