I thought this was going to be a thread on what everyone has done and how to detail their Taco to looks its best. If I am right, then here is my first post - more to come (depending on how this thread goes
).
Detailed engine compartement.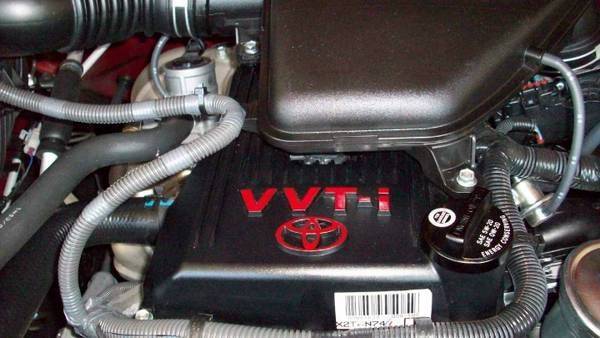 I believe in keeping my engine compartment clean and looking good. A clean engine runs cooler and is easier to work on and spot leaks.
I use WD-40 to clean the engine compartment. Spray it down and rinse it off. Shines, lubricates/conditions wires/hoses/plastics while water proofing electronics to a degree (or so the can states!). After the engine is dry I touch up with a paper towel and WD-40 to add more shine to the rubber/plastic components. I've been doing this for over 25 years and my wifes 1990 nissan sentra still shines!
The VVTI on the valve cover I did simply with 320 grit sand paper to ruff up the area to be painted, used a light application of mineral spirits to remove any oil residue and painted the letters/logo red with Testor model paint. My Taco is Impulse Pearl Red. - I did this on my wifes sentra 19 years ago on the aluminum valve cover and it's still there like the day I applied it.