What do you guys and gals think about us doing a give away for the ICON rears in Feb. 2011 ? Let us know what you think....
Merry Christmas to everyone....Enjoy your Holiday...
Thank you from Marco & Sonny
Quote:
Originally Posted by
Downsouth Motorsports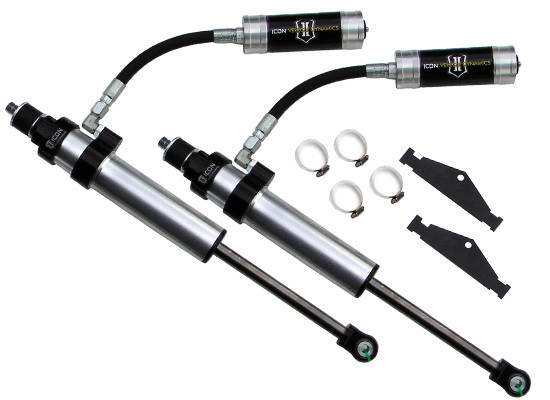 Overview
ICON Vehicle Dynamics
is extremely proud to announce the release of the newest addition to the V.S. Series shock line for the 2005 and up PreRunner and 4WD Tacomas. These are Vehicle Specific Remote Reservoir shocks that are valved and sized for optimal performance with ICON Vehicle Dynamics suspension systems. These shocks are constructed from the same high quality components as our coil-over shock line. These shocks are sold individually and come with all necessary mounting brackets and hardware.
Technical Specs
Stem Top Design For O.E. Fitment And Optimum Wheel Travel
Radial Flow Technology
Dynamic Heat Transfer System
ICON Vehicle Dynamics "Bump Zone" For An Additional 20% Compression And Rebound Valving In The Last Two Inches Of Travel.
Application Specific Valving Accompanied By An Exclusive Two Piece Piston Insures The Best On And Off road Performance On The Market.
Two Stage Disogrin Polyurethane Seals For Prolonged Life Span And Maximum Durability
7/8" Nitro Steel Shaft Resists Pitting And Rusting Better Than Any Chrome Shaft
Durable COM10 Spherical Bearing Eliminates Unwanted Deflection And Increases Longevity
Fully Rebuildable & Serviceable
Heat Dissipating Billet
100% Made in the USA