I am now accepting orders for my 2005 - Current Tacoma steel plate off-road winch bumpers

Rear Bumper is in the works...
For 96-04 Plate bumper -
Click here
Group Buy Specials!!!!!
-One lucky person will be drawn after the 20 orders are filled to be refunded the total cost of the bumper! anyone on here will have the chance of receiving a
FREE
off road Plate bumper!
-The first Five people to order will be drawn to either receive a free powder coating (color of their choice) or a refund of the cost of powder coating.
To Order:
Contact me with your exact order specs (what options you want, See below)
Once your specific bumper option's are decided, send deposit of at least half the cost of the bumper to me via PayPal to get the build going.
I build the bumper (in the order you're on the list and/or receive deposit) and then ship the bumper once the remaining cost + shipping fee is received.
Bumper highlights:
* 3/16" thick CNC water jet cut and MIG welded steel structure, winch mounting plate (8000-9500lb non-integrated solenoid winches only), 3/4" thick steel recovery points.
* Optional recessed light cutouts for 4" Piaa or similar fog/driving lights
* Optional tubing light hoop, or full grille guards
* Optional logos/graphics/whatever can be cut into the steel via the water-jet shop. (at a surprisingly low extra cost!!) Make your bumper unique!!! I can do any custom mods (within reason of course) for only minor additional fees.
Notes:
Installation will require minor vehicle modification: removal of factory bumper and mounts, factory tow hooks, trimming of excess plastic inner fender liner from bottom of front fender wells.
Order list:
Color coding:
Green
once deposit is received,
Blue
during build, and
red
once final payment has been made and bumper has shipped.
1. JLink (base W/Fogs Prototype)
2. Biggamehuntr (base, w/fogs, tacoma in skid)
3. Michael W. (base, receiver no winch holes, high lift holes by fogs, hoop w/tabs, jesus fish in skid, black powder coat)
4. sprocketdog (Fogs, Hoop w/Half Guard, TRD)
5. xFaMouSxKill3Rx (Fogs, Hoop with Half guard, Tacoma in Front face, Black Powder coat)
6. HomerTaco (Aluminum, Fogs, Hole in front, Black PC no Texture)
7. hitmans.army (hoop with halfguard, Fogs, integrated reciever, TACOMA in skid, Primered)
8.
madeinalaska (Fogs, Flag in Driver wing)
9.
brandonbryan12
(Aluminum, Fogs, Tacoma in skid, two shackles, Powder coat black)
10. white2010taco (Fogs) Sliders
11. drarin (Fogs, Hoop, 3 SLH, Black Powder coat) Sliders
12. Twistedfreedom (Fogs)
13. cnew (Aluminum, Fogs, TRD in skid, two shackles, Powder coat black)
14. Harcourt (Fogs, Receiver)
15. Snocoma (Fogs, No winch holes, License plate holes, Half Guard, W/shackles, Powder coat White)
16. Zombicidal (base bumper, black powder coat)
17.
SJginger (Base, Hoop)
18. txtuffluck (Fogs, Full Guard, Trd in skid, 3 SLH's)
19. bskin (Fogs, w/half guard, Shackles, SLH's, License plate holes in skid, Side Braces)
20.
CascoYota (Fogs, Tacoma & SR5 in skid, Black Powder coat)
All Bumpers are %100 customizable, PM me for any questions
-Options available for bumper-
Base plate bumper with 3/4" thick recovery points and Winch cut outs
(no fogs)
Center light hoop and recessed Fog light holes (2 or 3 holes in top for spot light mounting is available)
Center light Hoop with Half Guard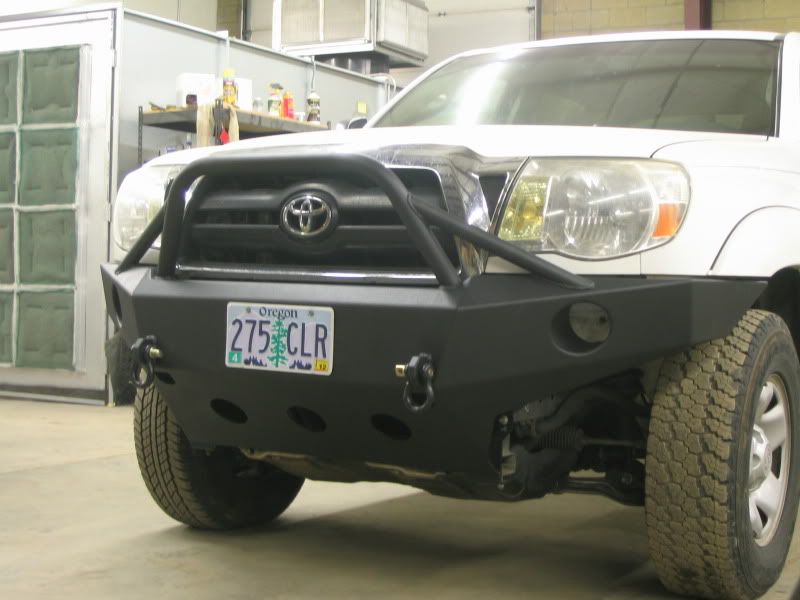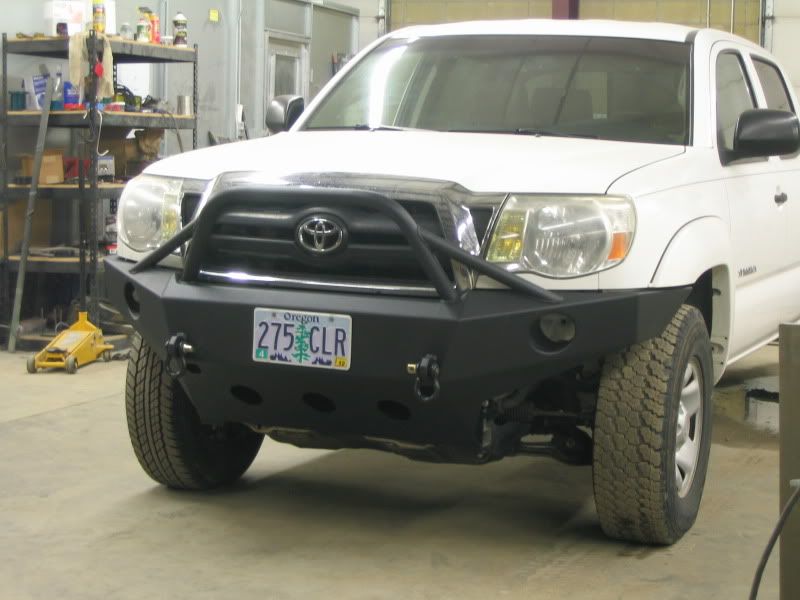 Center light hoop and full wrap around grill guards
pictures coming soon!
Other custom requests: Ex. Custom 'Tacoma', 'TRD', or 'Elite Off-Road' Logo in lower skid for only $25 additional!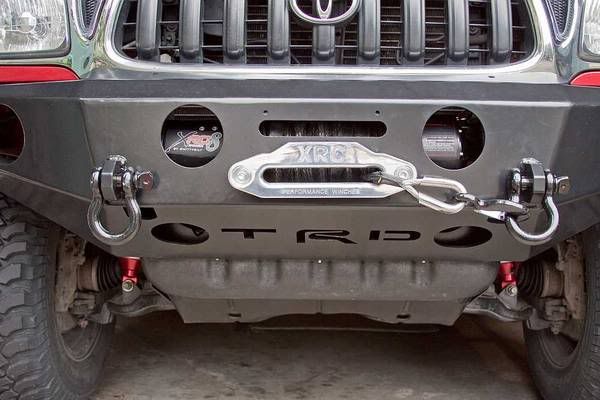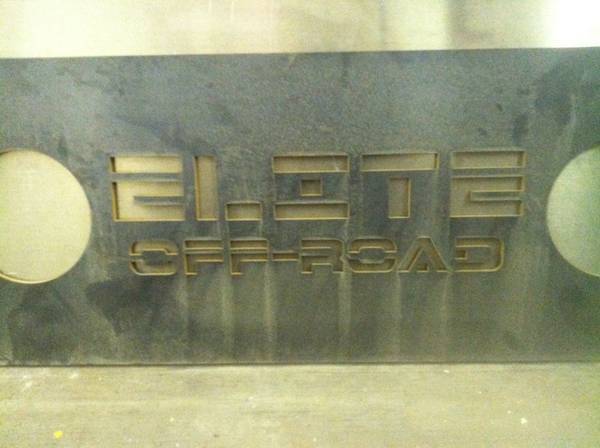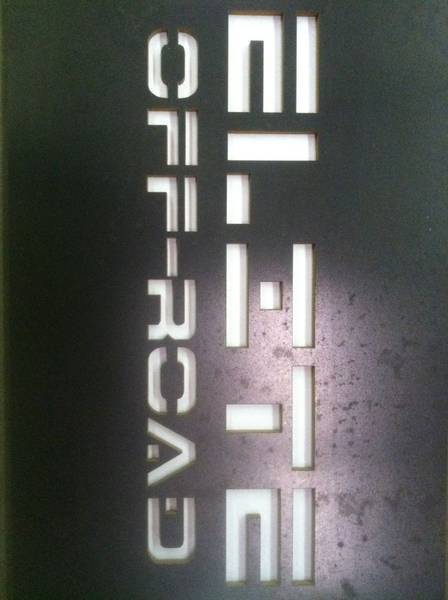 Pricing:
-
Product option's - - - - - - - - - - - - -
- Price
-
Base bumper Group buy price--------------------- $625.00
Center Light hoop with Half Guard -----------------$120.00
Integrated 2" receiver ----------------------------$100.00
Center Light Hoop-------------------------------- $75.00
Fog Light Holes + Mounting----------------------- $55.00
Custom TRD or other cut-out----------------------$25.00

2 or 3 holes in top plate for spot light mounting---- $10.00
Shipping
:
Through Fastenal, cost will be determined by your location. Fastenal ships from one of their stores to another, not to a home address. To look up your local store, enter your zip code
HERE
. These bumpers are pretty big (around 100lbs) and require being strapped down to a pallet and freight shipping. I don't charge anything for the pallet, or my time of packaging them, all which deducts from my overall profit from the bumpers, so I assure you I'm not making a penny on shipping fees and you're getting the good side of the deal!
Shipping price breakdown by location:
Pacific time zone ----- $55-80
MTN. time zone ------ $105
Central time zone ----- $130
Eastern time zone ---- $155
Hawaii --------------- $155
Sorry, no shipping out of the US at this time, though I'm trying to get shipping to Canada figured out right now. Shipping across the border poses some difficulties though.


I will be constantly updating this thread with information to better answer any questions that arise, feel free to ask a question if there is something you don't see an answer to. I will build as quickly as possible. Fast turn around, quality products, and customer satisfaction is my goal!!!

Customer Photos