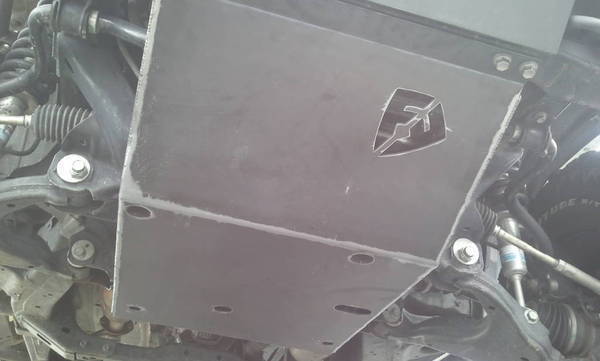 IFS/Engine skid...made of either 3/16" or 1/4"
-Bolts to 7 factory mounting locations using factory hardware
-No modifications required
-Fully welded
-Gussets for added strength on prime impact point
-Sits as high as possible to achieve greater clearance while still protecting the vitals
-Access to Oil Drain Plug and Front Differential Plug
Skid will come bare metal to avoid damage to finish in shipping.
What we need from you:
Please send me a
private message
with the following information:
-Name
-email
-phone number
Shipping will be done through
Fastenal Third Party Logistics
, saving you money!
Please follow link to find nearest location to you, and include it in PM.
http://www.fastenal.com/web/services.ex;jsessionid=wm4ZTyBcYzXk3jQJHQbJPBhjyvN rLW4DJQJlttHjyt23ydGGndw7!-1584294802!1994016360?action=Logistics
Currently working out shipping prices
Pricing;
3/16" $265 + shipping
1/4" $280 + shipping