UPDATE 04/18/14
Currently have 16 passenger side and 5 driver side mounts left. Camper shell or bed cover, ask for opposite side than wanted as it will most likely need to be inverted to clear. If sold out of driver side mounts, I will start shipping passenger side mounts, they will work inverted but be about 1.25" lower than usual.
NOW ACCEPTING PAYMENTS!
$35 for one, $65 for two (both sides)
Add $14.75 if International for shipping.
Send payment via PayPal to
famousfabrication@hotmail.com
Include USPS shipping address in memo box. Also specify left(driver) or right (passenger) side.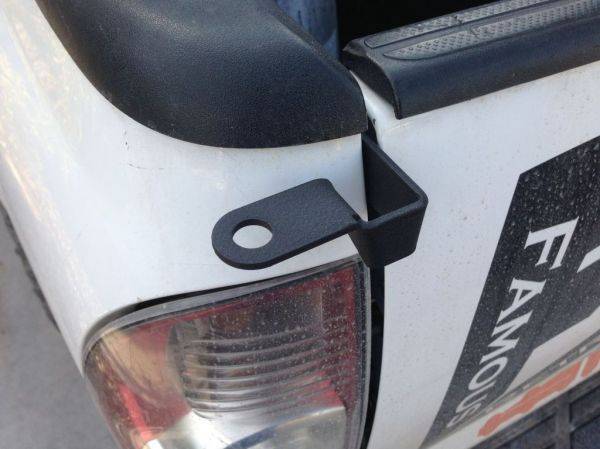 These are constructed of 1/8" steel, Laser cut and black crinkle powdercoated.
Price will be $35 per or a pair (one for each side) for $65 (prices include shipping via USPS)
Also works with most bed caps...