2010 FJ Cruiser All Terrain PKG
Lighting:
-DDM Tuning 35w 4500K hi low PNP kit.
Audio/Visual/Interior:
-
Jensen 7" dvd/mp3/cd Player
-850w Kenwood amp with kenwood 12" sub
-medium tint on all windows
-Hardwired MF1050 compressor in the rear storage
-TPMS bypass
-Open rear window from inside mod
-Seatbelt chime mod
-All interior led's swapped out for blue
-Shortened the horrible stock shifter
-Locker anytime mod
Communications:
-
Cobra 75WXST
-Bandi Mount
-3' Firestick with quick disco & med duty spring
-Iphone 4s for Navigation
Suspension:
-Fox 2.0 coilovers with adjustable Resi's
-Removed front sway bar
-All Pro UCA's
-Rear
All Pro
2" springs
-Fox rear resi shocks
Wheels/Tires:
-285/75/16 BFG KM2's
-16x8 KMC Enduro's in black with trimmed center caps.
-285/75/16 KM2 on stock wheel (same offset) mounted on spare.
Armor:
-All Pro 1st gen 1 piece plate bumper
-Smittybuilt XRC8 winch
-D ring up front
-2nd gen 4runner tow Hook mounted under the rear bumper
Exterior:
-Blacked out grill bezel, rear bumper wings, and Mirrors.
-Plastidipped roof black. (been holding up just fine)
-rear facing camp lights
-Stock roof rack
-Homebrew axe & shovel mounts
-removed fender flares
-Hella Supertone hornes
-bottle opener mounted to the bumper
-Snorkel
-Blacked out the emblems
Most Current Picture:
The Old TAcoma + FJ
The Start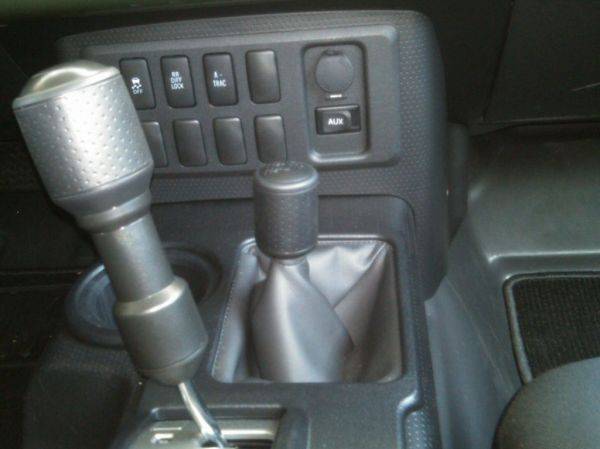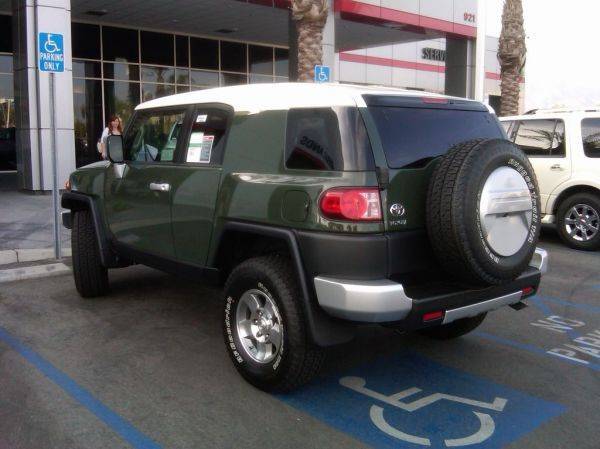 I will admit.. stock off the lot was pretty damn ugly
08/01/2010 (not wasting any time) haha
started blacking out the front and rear bumper wings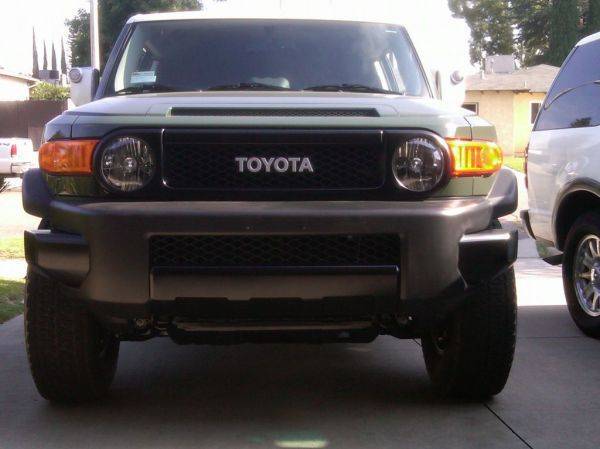 finished the mirrors and rear bumper black out. tinted the windows too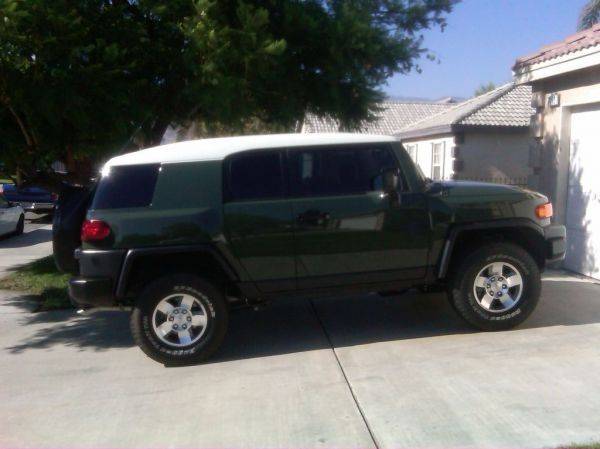 had to go back to the dealership shortly after buying the fj...noticed that the salesman pulled the satoshi grill and hella 500's...and they ended up on his truck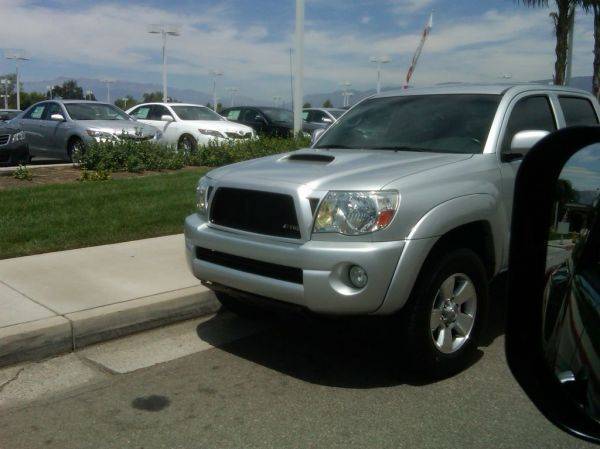 08/08/2010
took it out for a quick cleghorn trip. Performed awesome in stock form! I love this thing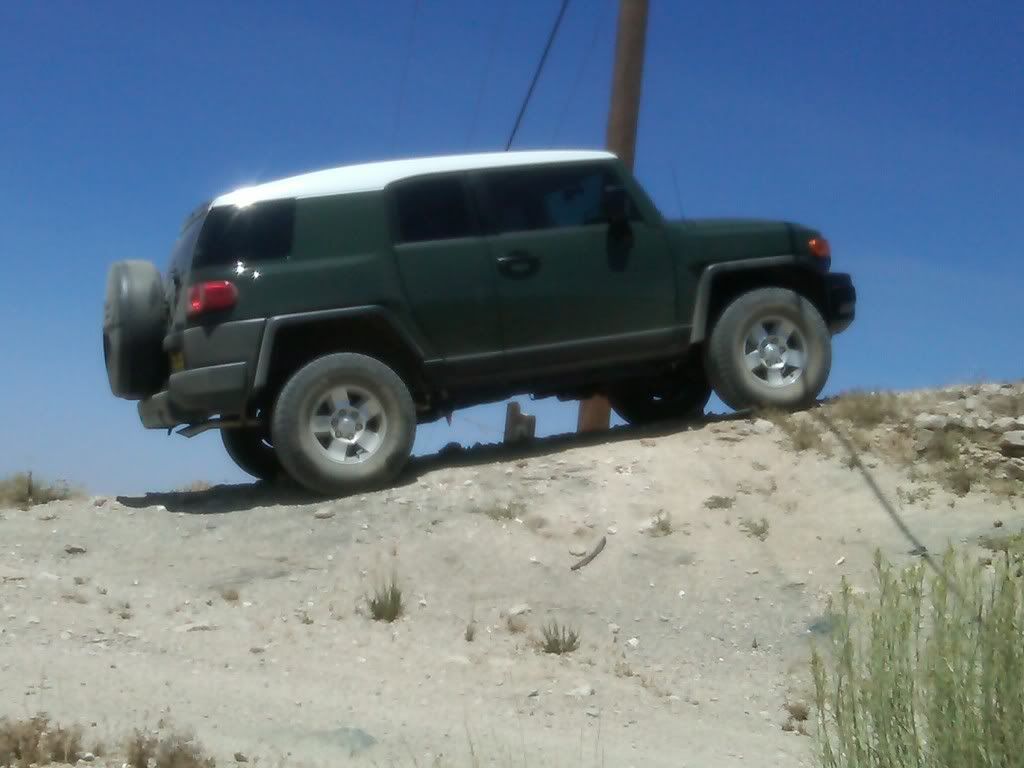 Lunch time
08/23/2010 front end grew 3"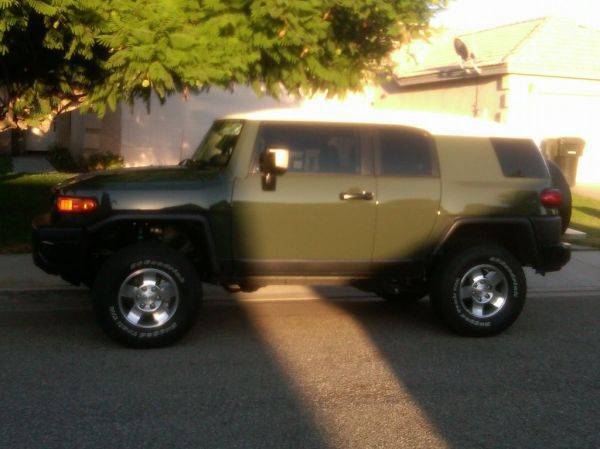 08/26/2010
rear grew 1.5"...new wheels came in...and i picked up the km2's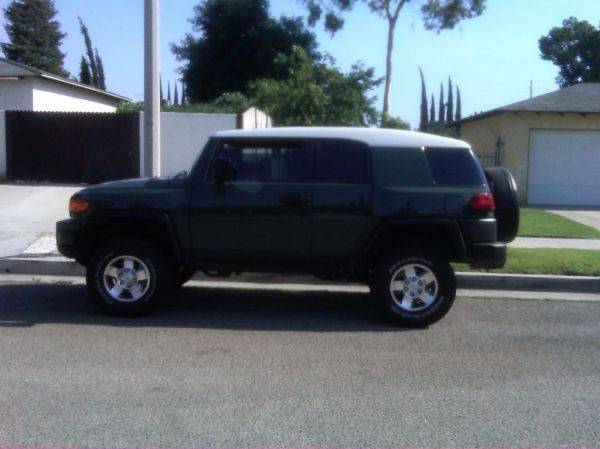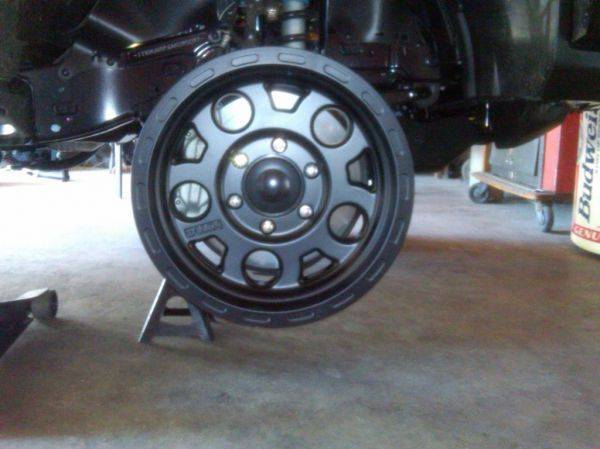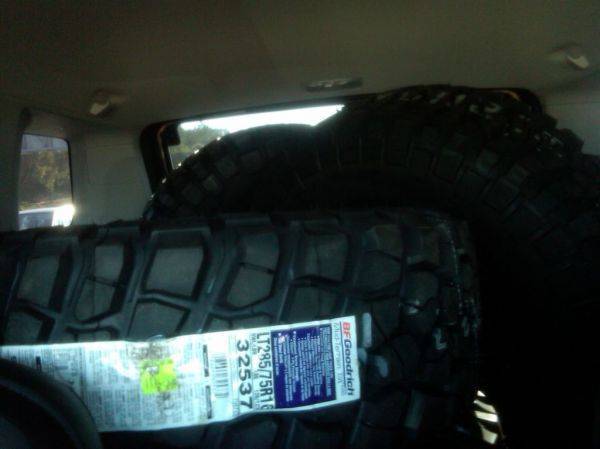 08/27/2010:
Sold my stock FJC wheels and rugged fails to my neighbor across the street, she wanted them for her silver double cab
ran around for a few hours on her bald ass sr5 wheels on 245's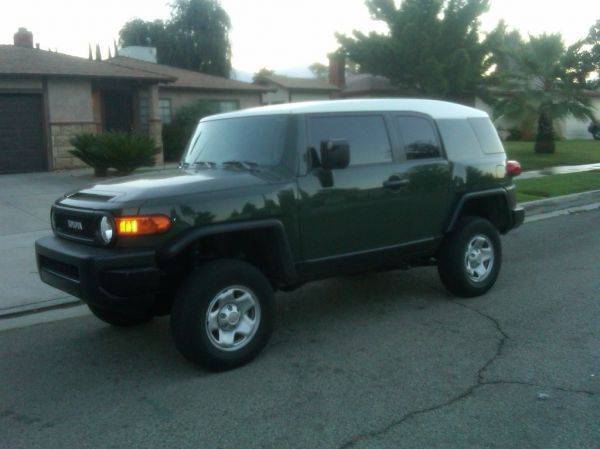 with these in the back seat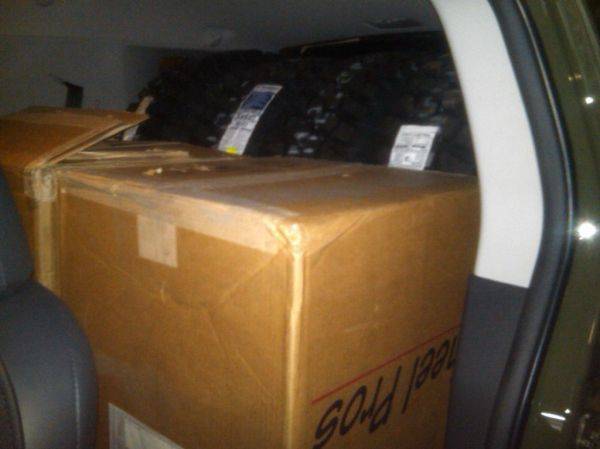 08/27/2010 after work.. tires and wheels mounted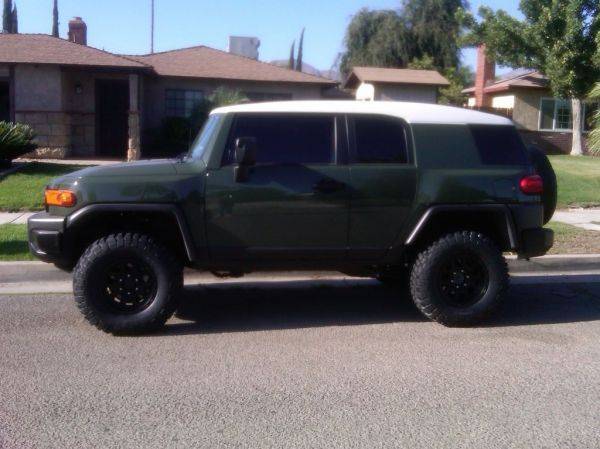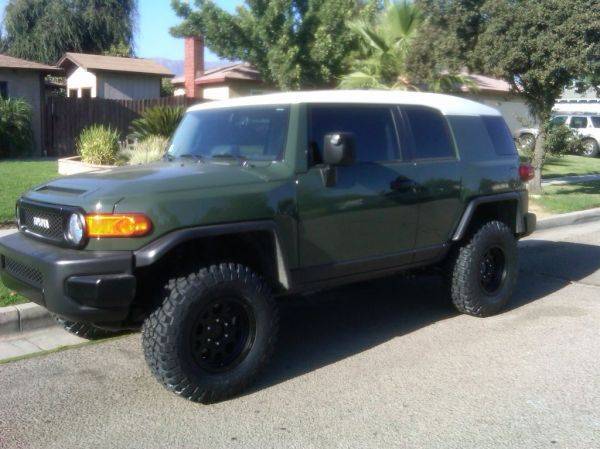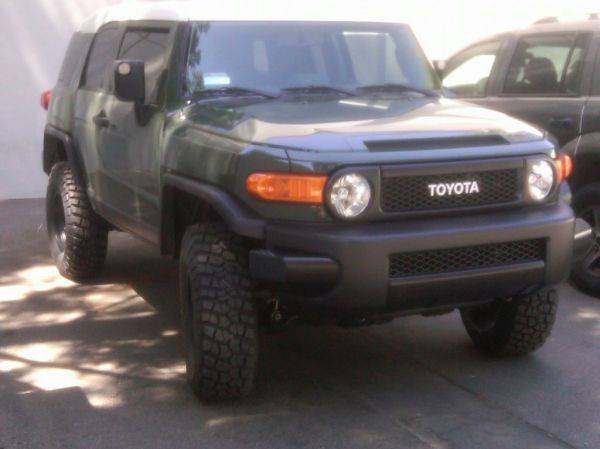 08/30/2010
trimmed the center caps a little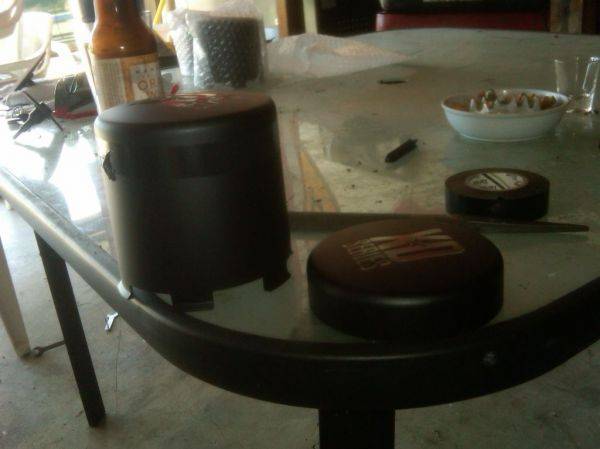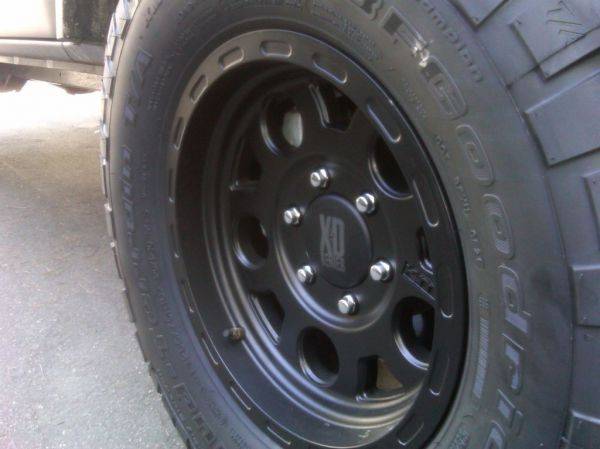 09/08/2010..no major changes in the past week... went out wheeling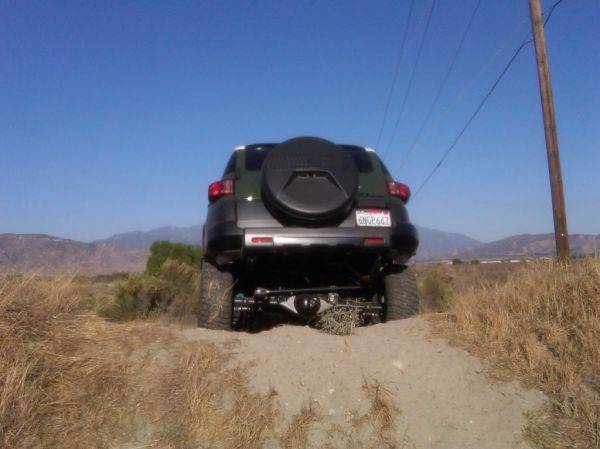 next day..09/09/2010.. picked up a used oem roof rack. I love the new look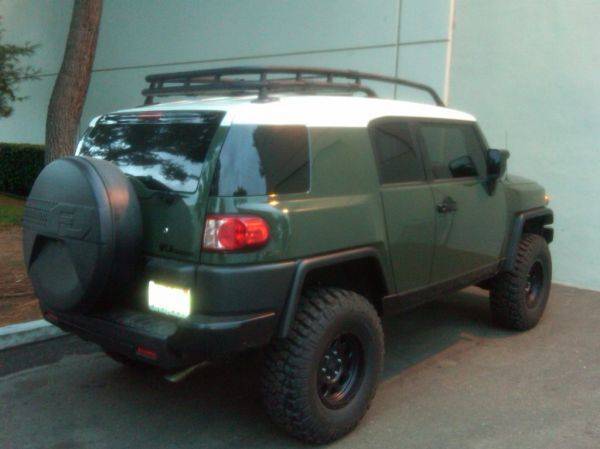 recent pics taken 09/13/2010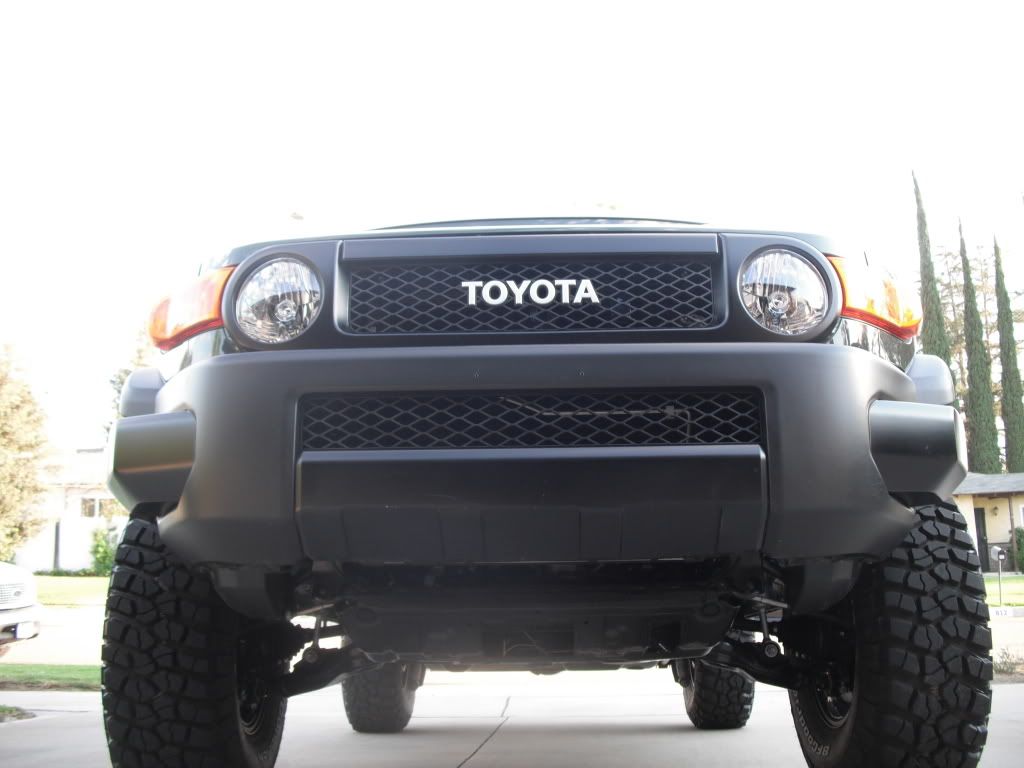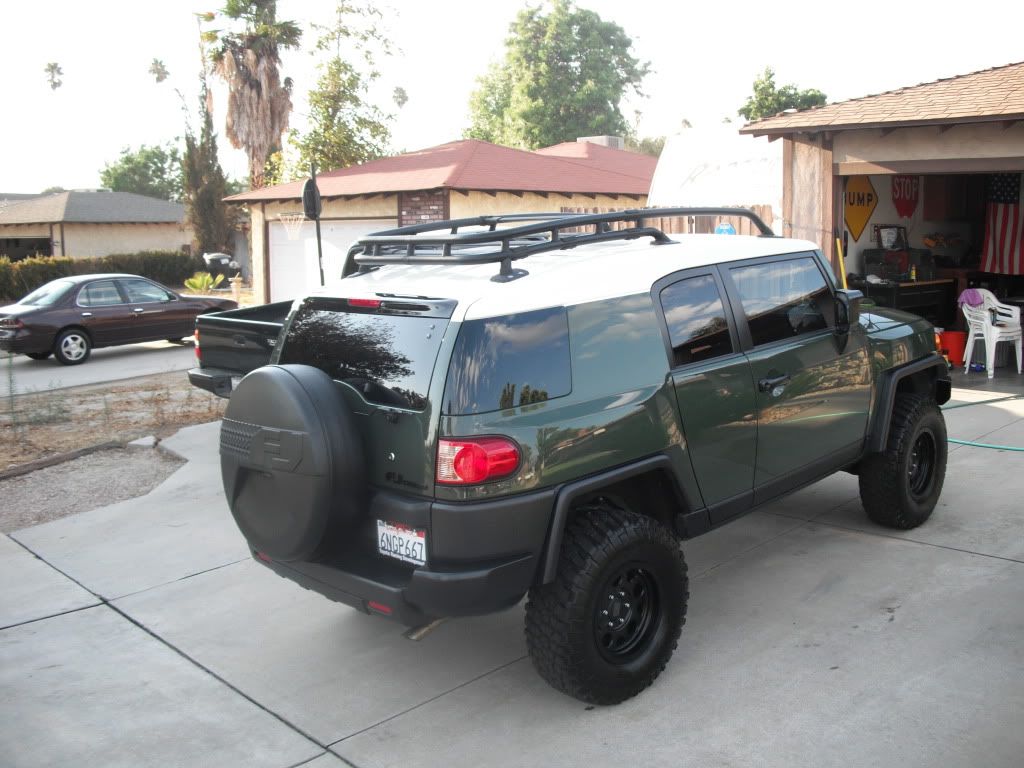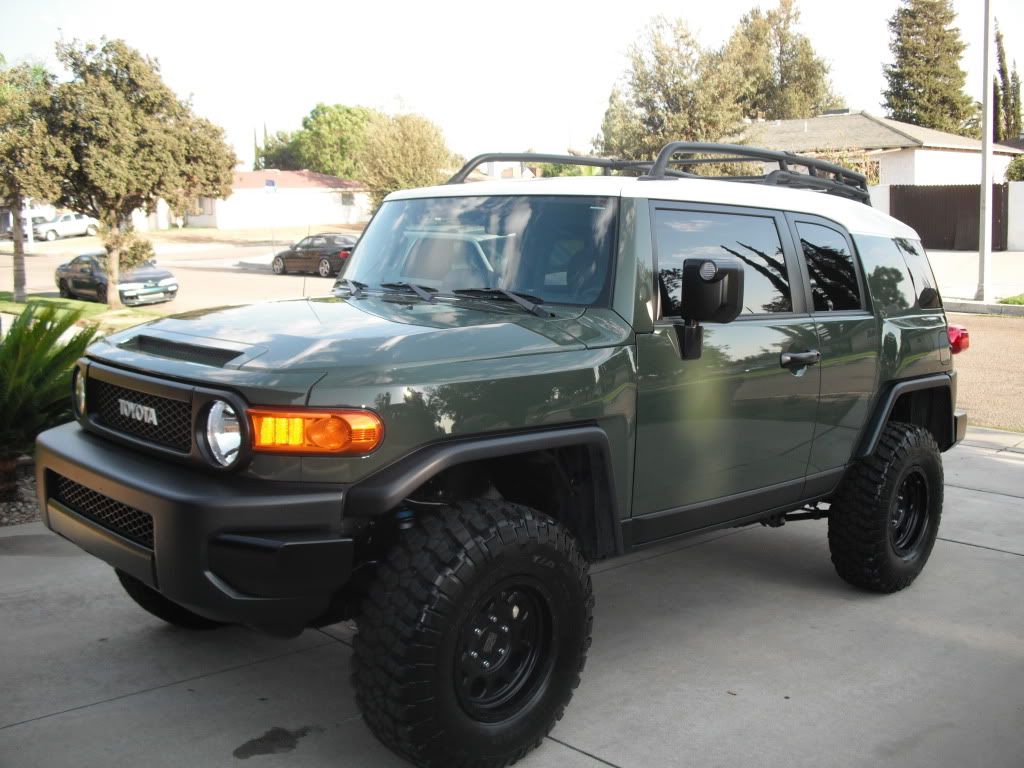 I really need to get out and get some pics with better scenery..
in due time.
It has only been a month...cut me some slack haha
thanks for looking
I will update as the new pics/mods roll in
>John
09/19/2010. Quick last minute trail run with JDkeller and Straycat