well after nearly a year of thought, testing and design changes we are ready to start production !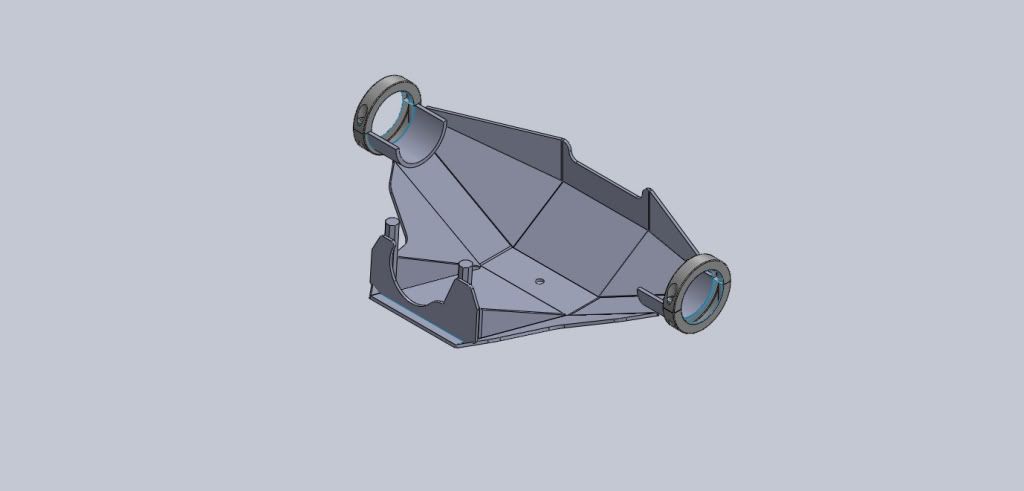 Defined Engineering is now producing high quality bolt on differential skid plates for the 2nd gen Tacoma and FJ Cruiser. Works with both 8.4 and E-locker differentials. The skid plates are laser cut and CNC bent using 3/16" HRPO steel with 1/4" HRPO steel in critical areas. Then welded to perfection in one very robust fixture to create the ultimate hi strength skid structure.
Here at Defined Engineering we feel U-Bolts should be used on springs , not high quality armor .So we use Billet steel collar clamps at the axle tubes and a "Saddle & top block" design where the skid mounts to the pinion snout. All this creates a skid plate that is un-moveable in even the hardest hits.
Grade 8 hardware is always standard and ties everything together to create the Ultimate Toyota Differential Skid Plate.
for more information contact us at
http://www.definedengineering.com/index.html
the pics below are one of our prototypes and our stout assembly/welding fixture