Looking for feedback on this: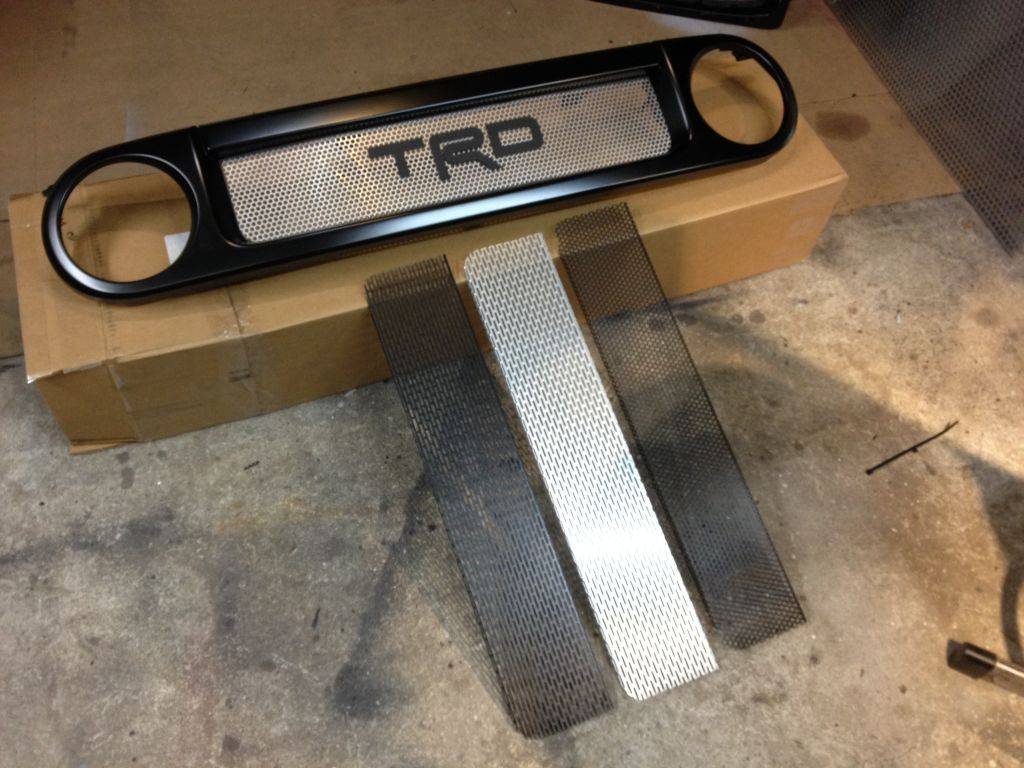 I've got the prototype grill which is an OEM grill that was painted by my shop Matte black w/ a clear coat and three inserts - two in Mx and another in M1.
I got zero interest in these when I showed them at a Toyota Meet - the FJ guys looked as if they could not be bothered.
Now this is just gathering dust in my shop...
The inserts are pretty easy to produce in any of my mesh styles...
Thoughts?