I won't see you because I'm like 4 hours east but if you get a chance go to McGuire's Irish Pub. They brew their own beer which you may like but I liked their home brewed root beer. Also their steak is so freaking good. They are a little pricey but worth it.
http://www.mcguiresirishpub.com/menu.html
Also go check out the pier.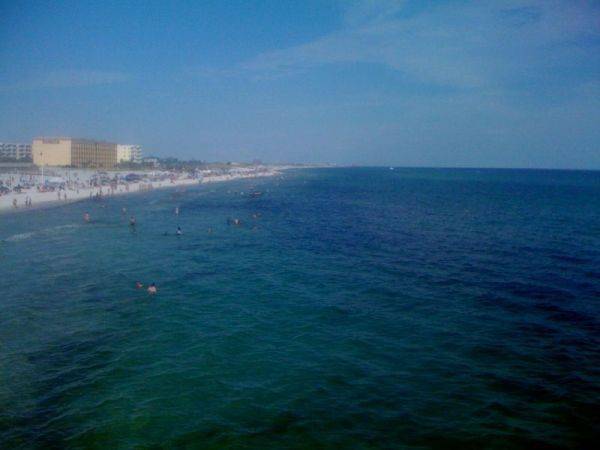 We saw like 4 or 5 dolphins when we went on it.