Every time I go camping or wheeling, the cargo area of my 4 Runner quickly becomes a huge mess! I can't get to things I need without moving 5 other things. So here's my solution. The top compartment under my jack flips open, less essential items will go here for now ( at least until the jack moves to my swing-out tire carrier that I haven't built yet).
The other part is a large slide out, this should make it easy to get to the items I need.. I do have to build a face for the drawer still, ran out of wood today.
Phone pics, sorry they're not that great.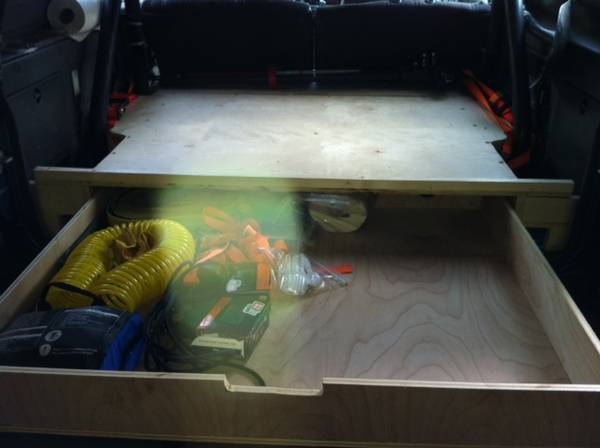 Not sure if I'm going to carpet it or just urethane it.
Guy