There has been issues with the spring hangers not fitting properly on the older toys. I've read a few threads about it. Some of the problems people had though, were the springs were too short (not the 47" like they say). Did you measure the springs? I know you said 47", but I didn't know if you actually measured them yourself.
Otherwise you can move that tube forward like you said, probably the best idea. Or move the front crossmember back, but you already welded that in too.
In this photo here: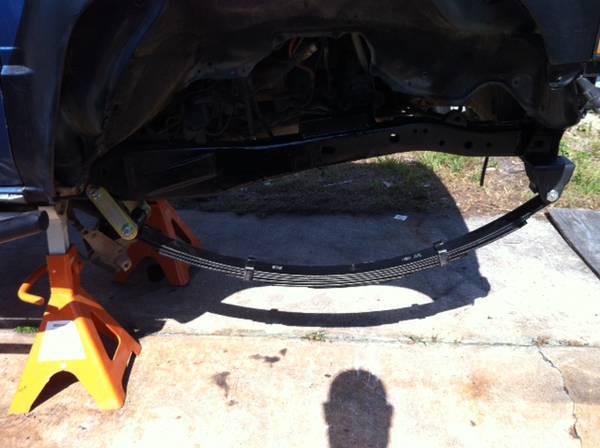 You can see that the shackle is too far forward, I had the same issue and I ended up flopping it forward (what a nightmare)
You want the shackle to be straight up and down at full droop ( a little forward is ok ) and about 70 degree's back when full bump.
Good luck!! Sucks that you ran into this issue, wish we caught it earlier!!