I expect this to take a while, with work a new baby girl and two little boys. The time to actually work on my truck is a rare commodity. The plan is to keep it low on 35's, maybe 37's.
I finally found an axle, it appears to be an 81-83 as the gusset stops at the u-bolts. I already have an open 3rd with 5.29's to match the rear. With an eventual high pinion ARB'd 3rd in the long term plan.
Most likely i'll use the Trail-Gear swap kit with 3 inch springs. If it's too high i'll piece together a custom RUF pack.
I'll need to buy a Plasma cutter or a cutting torch too, I love a good excuse to buy new tools!
Pics of the axle: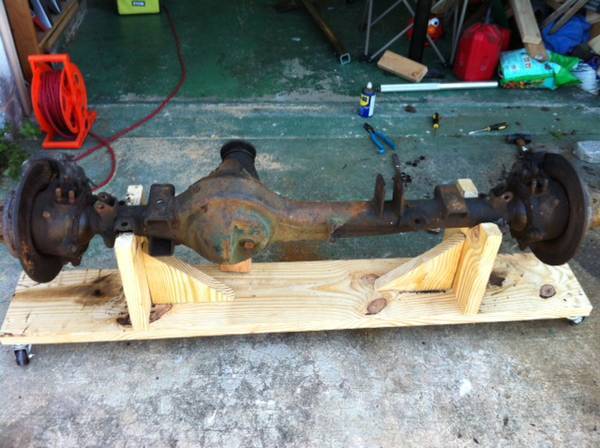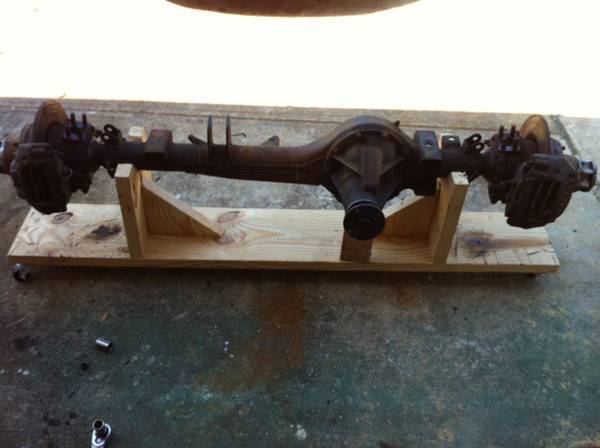 I put a stand together on casters so I can move this heavy SOB by myself.
Guy,