I still remember the day my Dad brought home my first dirt bike. It was a white Yamaha trail 80, it might as well been Carmichael's championship 450. Anyone I know that rides still remembers that day, even though I gave up street bikes over 10 years ago the love of motorcycle's is still in me and will always be.
This weekend after diligently watching Craigslist for a few months I finally found the deal I was looking for, a mint 07 CRF50, all stock and at the right price.
I feel very privileged to start the love of all things two wheeled with my boys!
Hold on to your Pringles! CJ rides...
Maybe I'll pick up something too, can't let the kids have all the fun!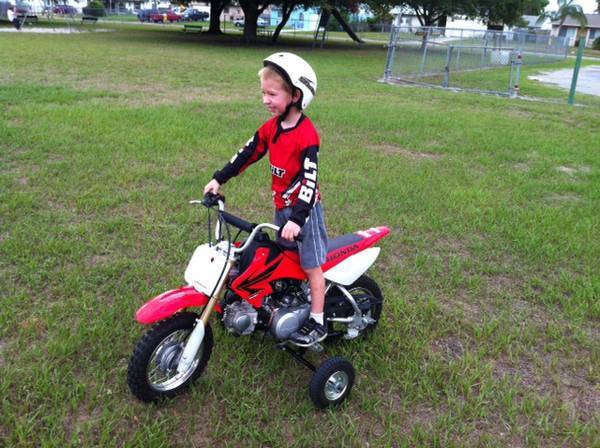 http://youtu.be/s9nQfniD3Bc