I pulled my pork and you can too!!! Seriously though, innuendos aside, my wife and I are hosting Sunday dinner tonight, and we had a good deal on Pork Butt at the store I work at, so pulled pork it is! And here is how I did it should you want to have something similarly wonderful...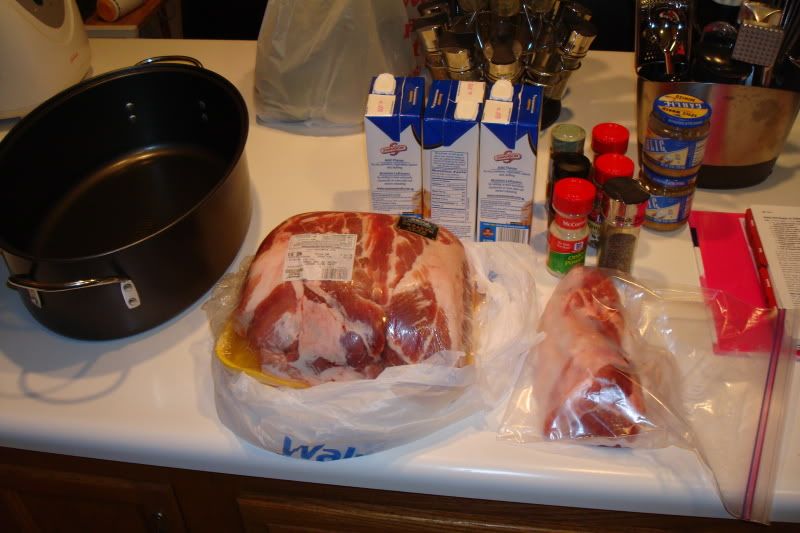 The setup. You will need about 10 pounds of pork, 24 cloves of garlic (or equivalent minced), 6 teaspoons ground coriander, 6 teaspoons ground cumin, 6 teaspoons crushed oregano, 3 teaspoons onion powder, 1 1/2 teaspoons black pepper, 12 cups of beef broth, 1 1/2 teaspoon salt, and something to eat it on. (I use hoagie buns)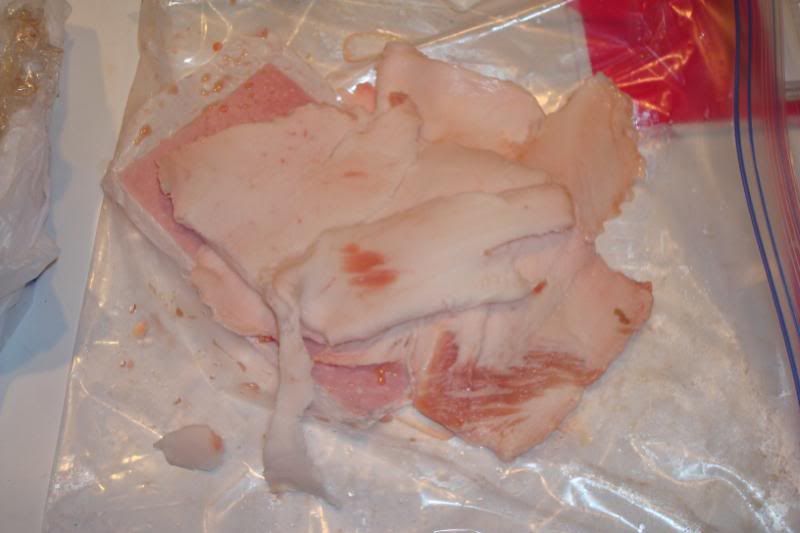 Trim some fat, save it if your into soap making...Or leave it on for flavor, I dunno. The wife wanted it gone.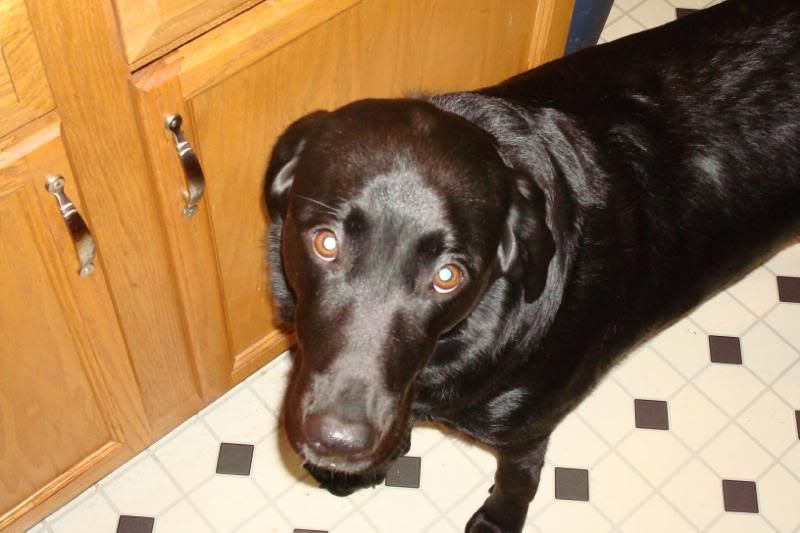 Here is my sous chief Rocky eager to help with the prep work.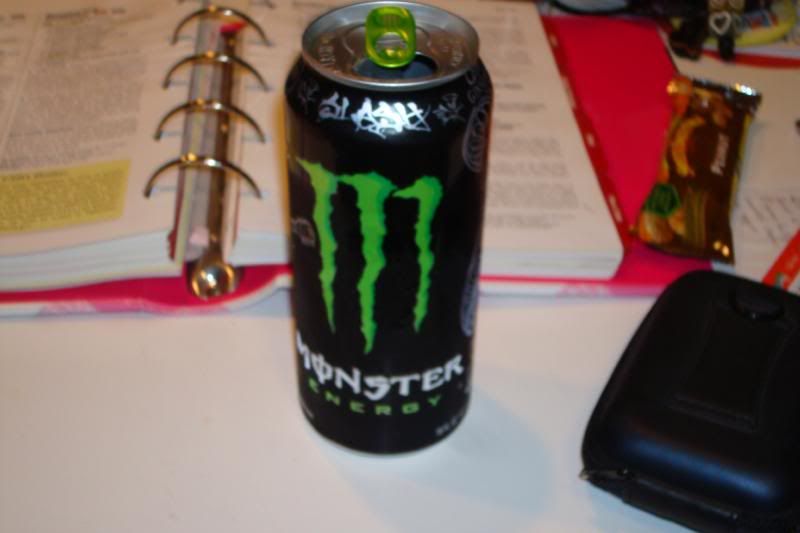 Is it to early for a beer? It is? Dang, well next best thing...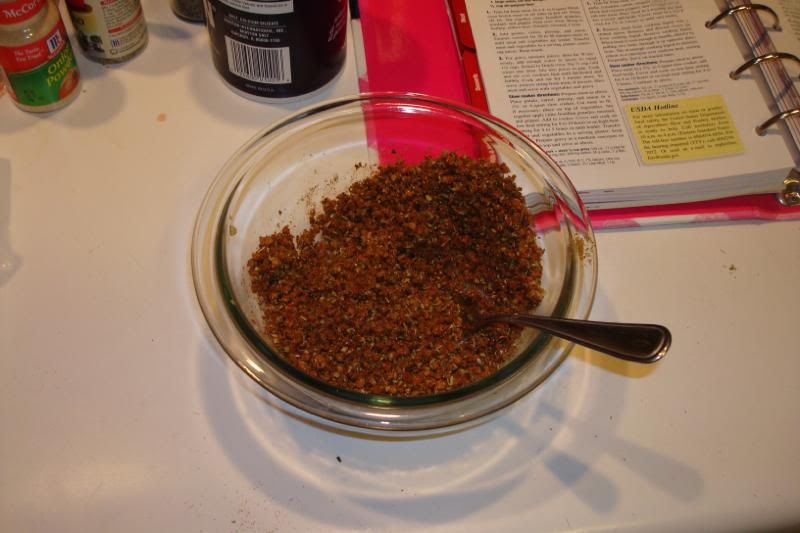 Aye, there's the rub...Combine all dry ingredients in a bowel with garlic, stir until it's consistent. Then rub your meat like you mean it...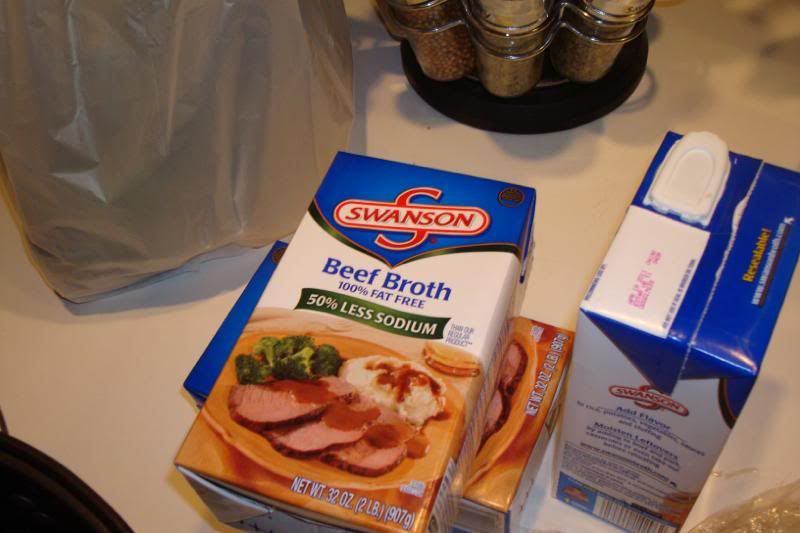 I like Swanson beef broth. Yes I used all three...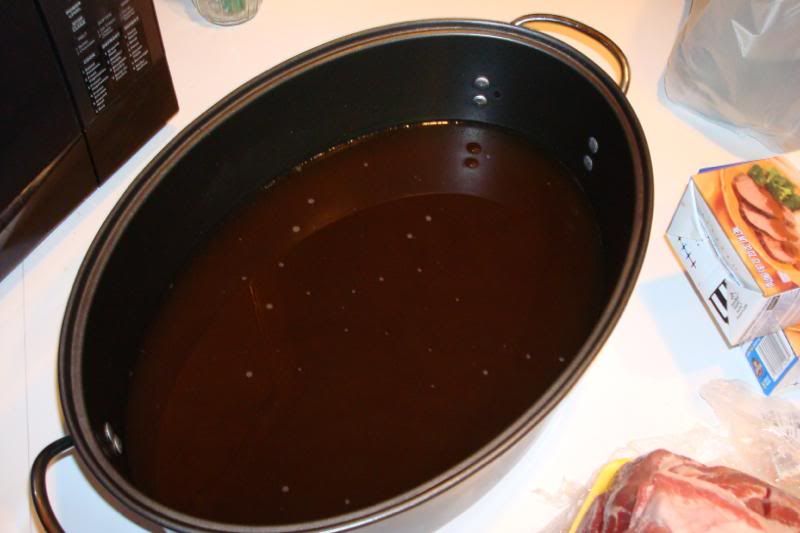 Prepare your jacuzzi for dunking your meat...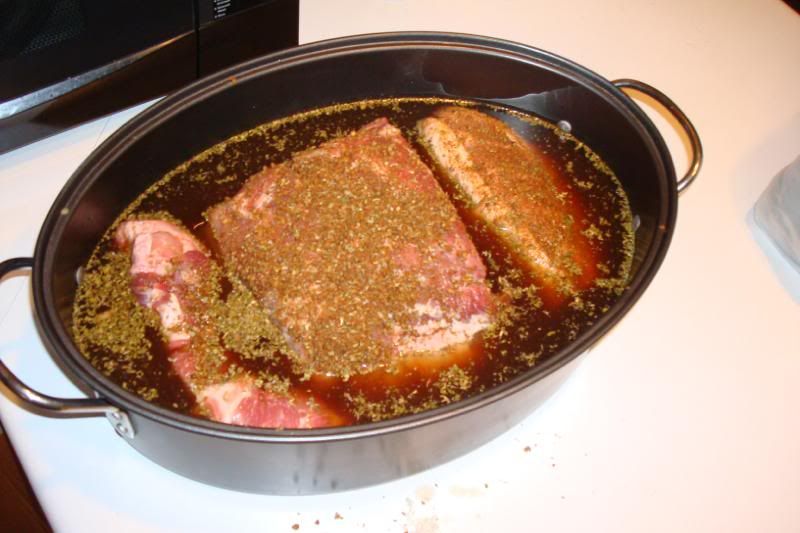 After you've rubbed your meat to your level of satisfaction, dunk it in and get ready to stick it in...(THE OVEN YOU SICKO!!!)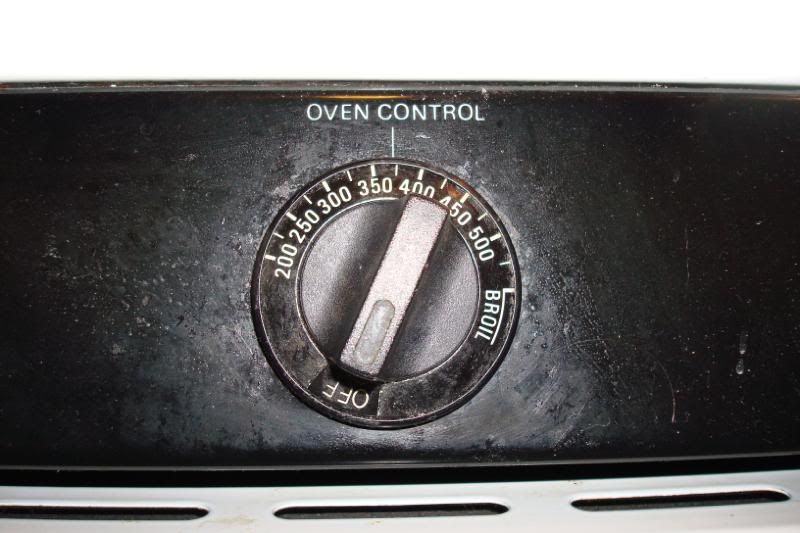 I hope you like it hot honey...(And I hope you've been preheating)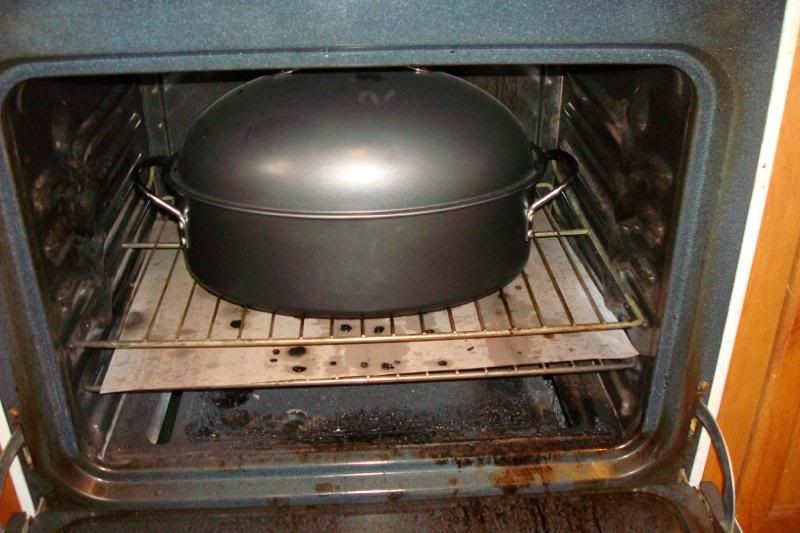 Bottom rack, here she sits. Get ready, this will probably take 3-4 hours.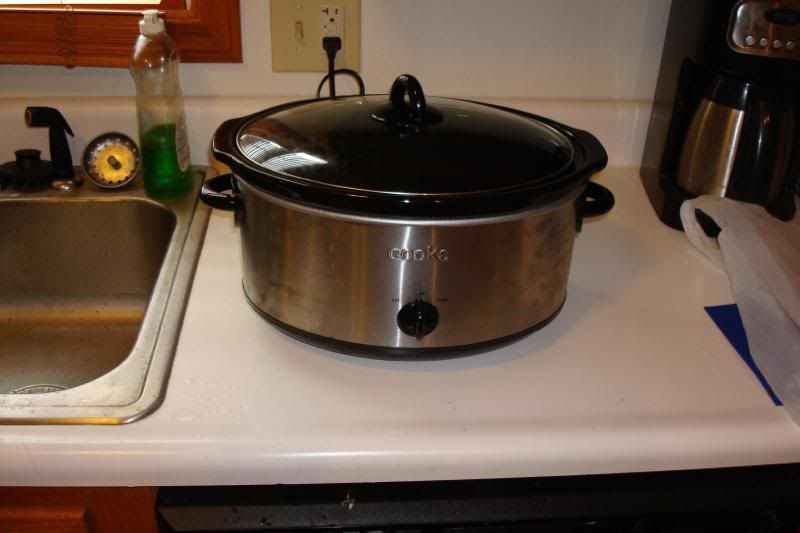 Meanwhile set your crock pot up for phase two...