not really, more like 8. 1st time for me. all ingredients bought at smart and final. final product weighs like 10-15lbs!
60oz refried beans (2 big cans)
3 lbs. ground turkey/beef
32oz shredded cheese (big bag, mexi style)
48oz sour cream (2 large tubs)
32oz guacamole (2 large tubs)
1 diced onion (small pre-diced)
8oz olives (2 cans)
64oz salsa fresca (1 tub)
-Spread the beans into the bottom of a serving tray
-Sprinkle shredded cheese on top of beans.
-Sprinkle beef on top of cheese.
-Spread sour cream very slowly on top of beef.
-Spread guacamole on top of sour cream.
-Pour salsa over guacamole and spread evenly.
-Sprinkle remaining shredded cheese.
-Sprinkle black olives, tomatoes, and green onions on top.
bean and cheese first layers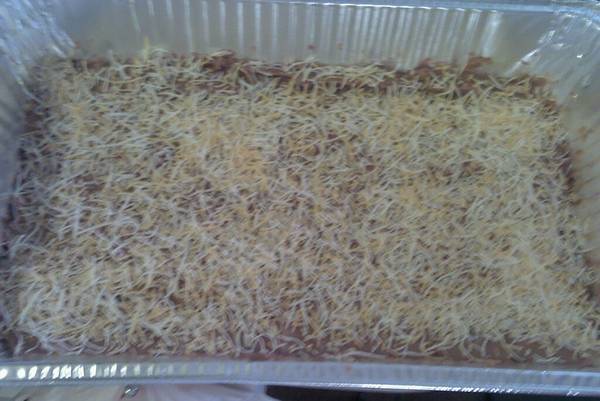 cooked ground turkey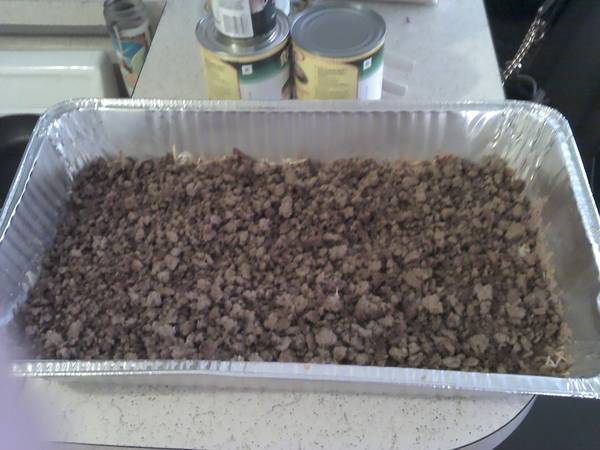 sour cream spread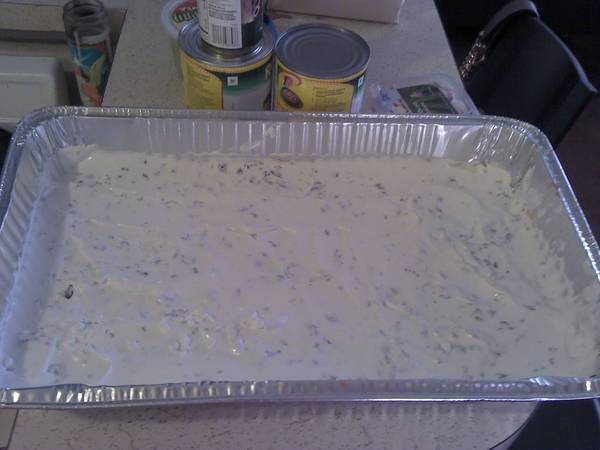 guacamole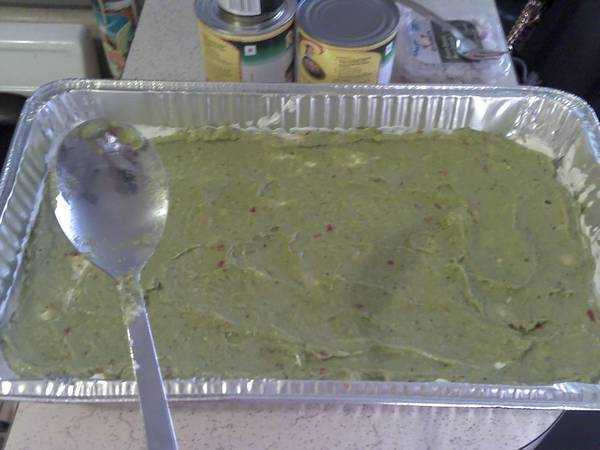 salsa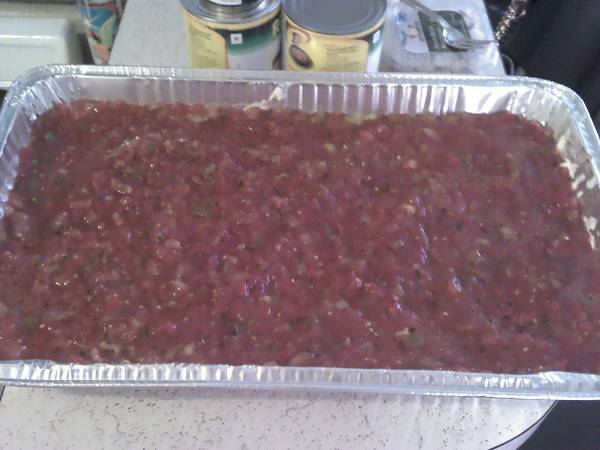 thick cheese layer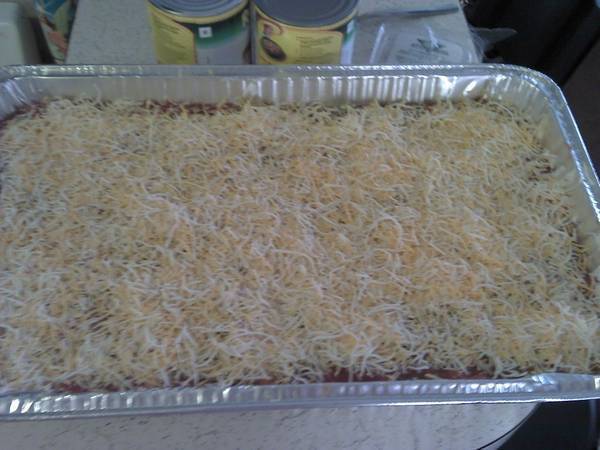 onions diced and spread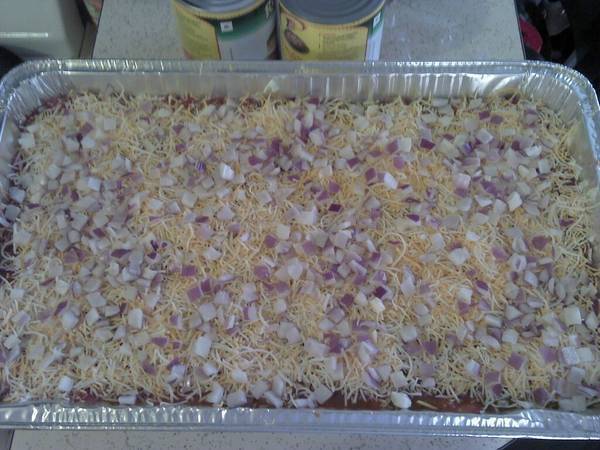 olives with onions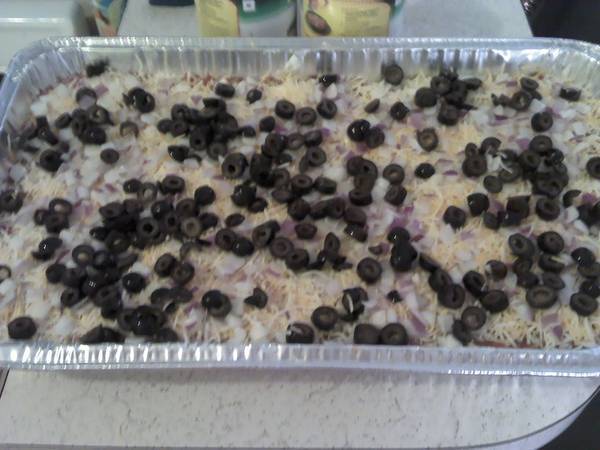 final layer of cheese, and youre done