So I smoked a shoulder yesterday in 40-degree weather. Cold weather has no significant impact on a thick-walled smoker until it gets really cold. Yesterday was just fine. On to the photos:
Here's the 9 lb shoulder. Started adding the yellow mustard.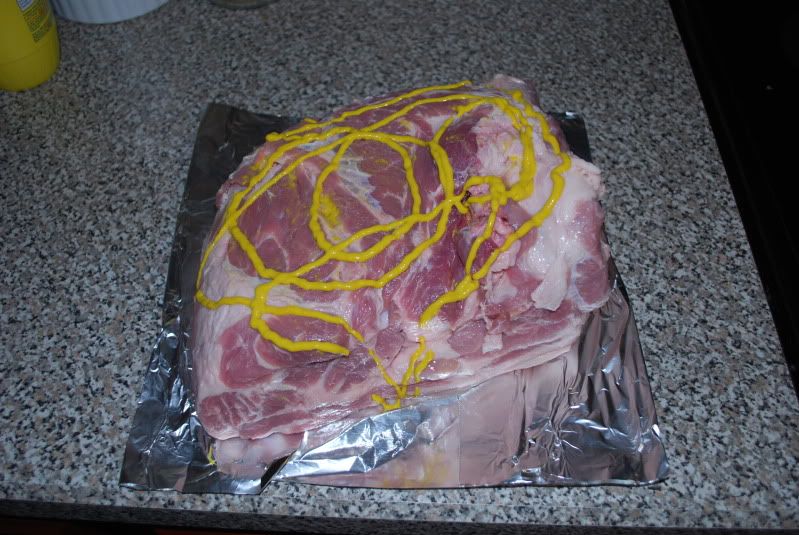 Complete thin coat of yellow mustard
Plenty of dry rub. I've made them before but my favorite is Sticky Pig right out of the shaker.
On the vertical keg smoker:
All sealed up and smoking:
6 hours later, done with the smoke and into the oven: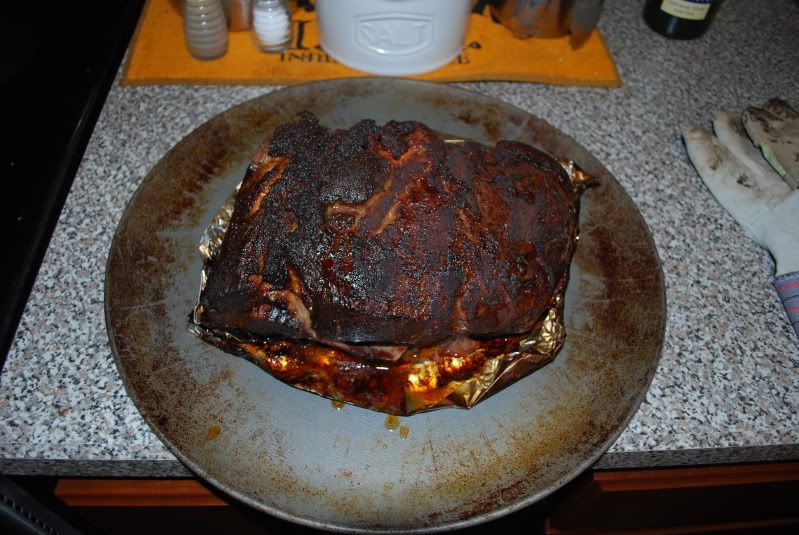 5 hours later (11 hours total), pulled and in the fridge ready for tonight! Yum.
I have to go to work but I'll probably edit this with cooking details tonight! I'm not the most experienced smoker in the world but I've got pork shoulder on this particular smoker down to a science.