So my buddy sent me the link to a
recipe for making homemade Sriracha
the other day and told me I should be all over it. Since I love hot stuff I decided this was a good idea and set about getting the ingredients. When I got to the market all they had were green peppers and this is when I decided I would make green Sriracha instead of the regular 'red rooster sauce' and modified the recipe as follows (really I just swapped out the type of peppers).
Ingredients:
I substituted green serranos (2lbs)
I substituted habaneros (8 peppers)
Garlic cloves (8-10)
Sugar (2 tbsp)
Garlic powder (2 tbsp)
Brown sugar (1 tbsp)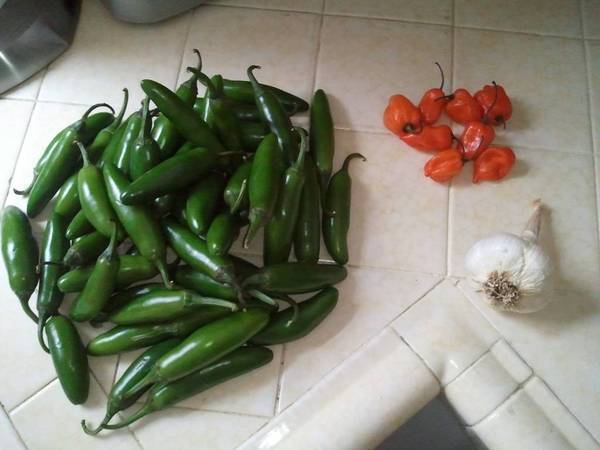 Remove the stems from peppers and skins from garlic.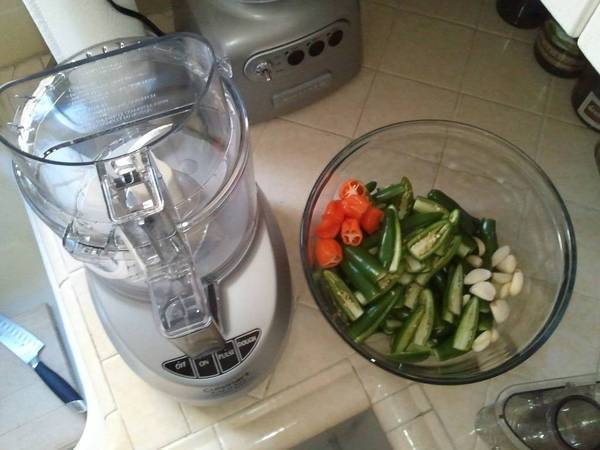 Throw all ingredient stuff in a food processor and process until pureed.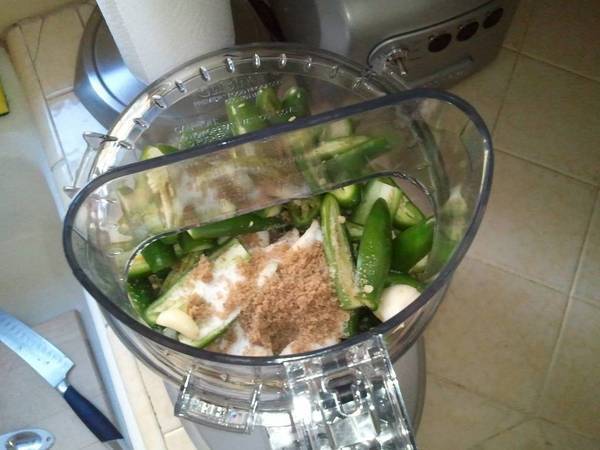 Pour into a jar and let the stuff sit for 7 days, stirring once a day.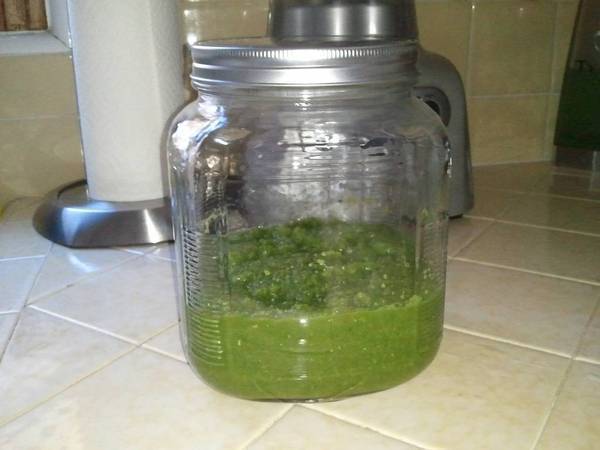 After 7 days of sitting you heat it up and mix in some vinegar, strain it, and viola.
I'm on day two of stirring, each day taking a sample tasting. The stuff is pretty hot and I think that it will get hotter as it maturates. Time will tell. I'll continue to document until completion but I'm already tired of waiting