Out of curiosity...anyone eat duck eggs? I have two pet ducks that have recently started laying and I'm starting to enjoy them more than chicken eggs! So far they've been faithfully giving me two a day (one each), which is slightly odd because Rouen's are more meat ducks than egg producers and everything I've read said ducks normally have one every other day haha. I've read that they are twice as nutritious and from personal experience they are pretty tasty.
Here are a few pictures of them to share just because I love them so much. Who knew ducks could be so entertaining. We take them on daily walks to the creek on our property and they go for swims. As I said, they are both Rouen ducks. They look like Mallards but are 3 times as big. I present... Nut and Bolt!
Nut is on the right, Bolt on the left.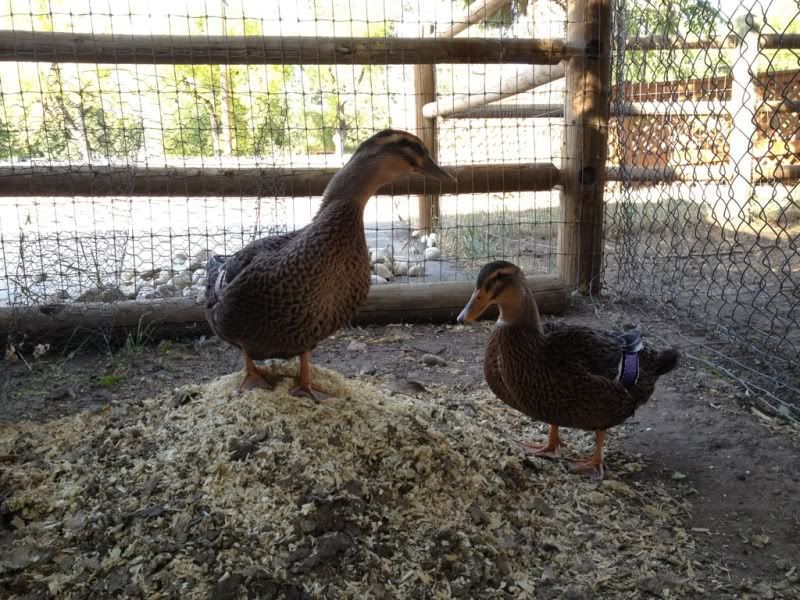 Nut being a nut.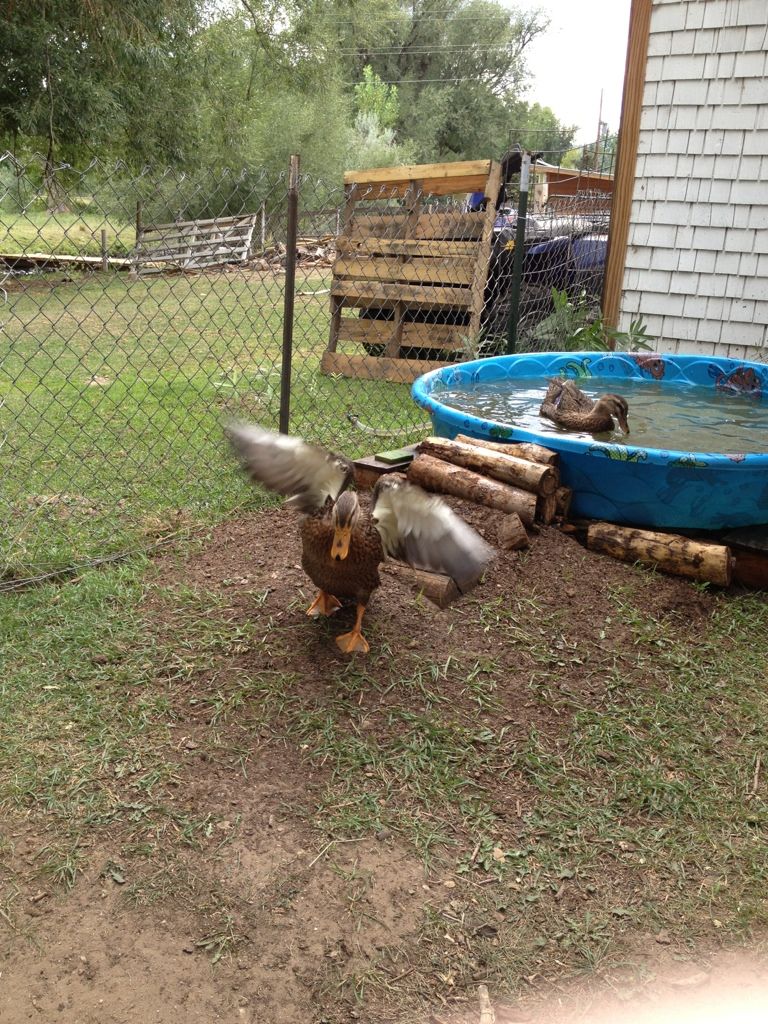 "No Neck Nut" she saw a big bird above so she sucked her neck in. lol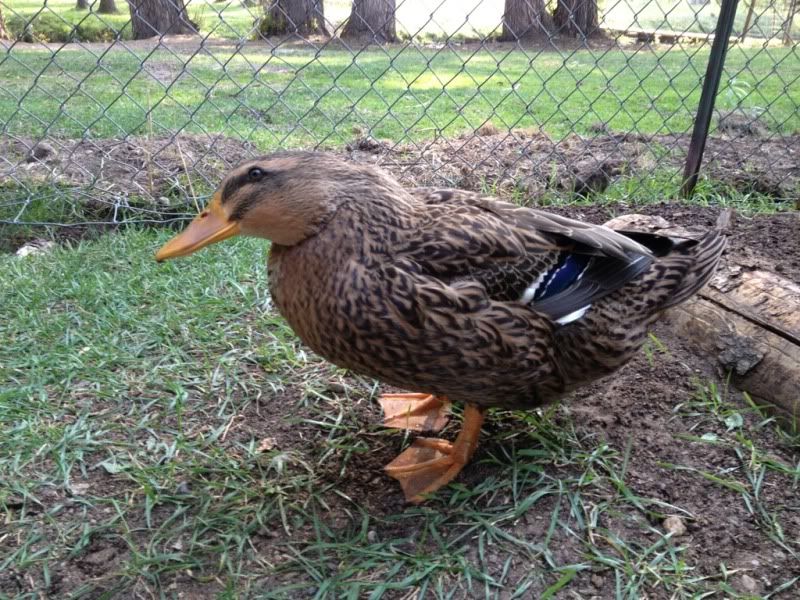 Sorry for the huge pictures.