Ok Guys so I'm working on my recipe for Cajun Boiled Peanuts. I wanted to throw out there what I'm working with and see if anyone has any other Ideas.
First off I'm working with a crock pot and I'm Cooking them on high for at least 18 hours and I'm using Green Peanuts. today I'm adding some jalapeno peppers to the mix to try and bring the heat up a little more.
I don't normally Measure the ingredients that I add so these will be approximations.
2 pounds of green peanuts
1/4 cup of Salt
1/2 cup of red chili flakes
1 tablespoon of Cayenne pepper
1 tablespoon of Chipotle pepper
and a cup of Sriracha sauce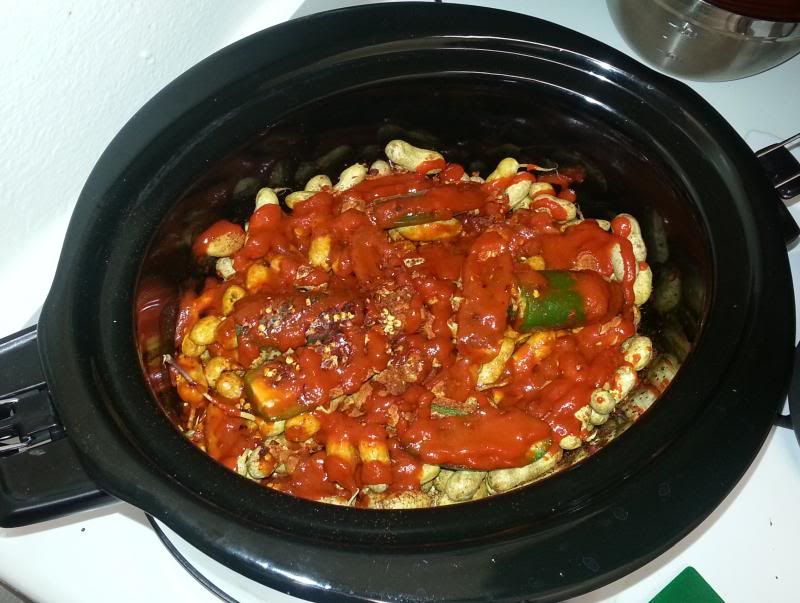 Then I fill the Crock pot with water and let it go. I usually have to add a fiew more cups of water after the 1st 12 hours
Like I said the Jalapeno peppers are new for this attempt. My peanuts have come out tasting really good in the past but not as hot as I would like them. I use a crock pot because I think it is safer than using a pressure cooker but I can't help but feel that I would get better seasoning penetration If I used one. Plus they would be cooked so much quicker.
Well thats it for now. I will take another picture when they are finished tomorrow and let you know how they came out. And if any of you have any boiled peanut recipes that you like let me know.