So I've been building a trailer for our jet skis for the past few weeks and I have a few questions on the suspension since I used the old leafs off my truck.
First of all, the springs ended up being way too soft for the weight so I got some helper springs from
autozone
to see if they would do anything. Just putting one on each side did almost nothing so I doubled them up and put them above the overload leaf. The springs are nice and stiff now but do you guys see any problems with this in the long run?
Here's some pics of the setup. There are 2 of these helpers per spring.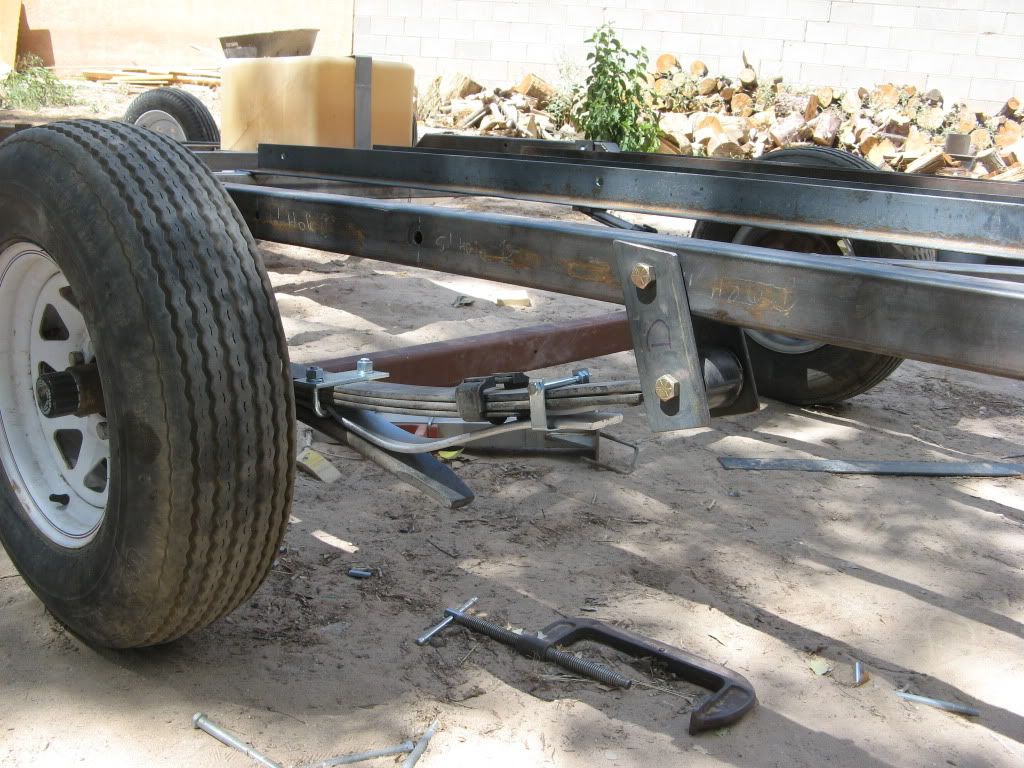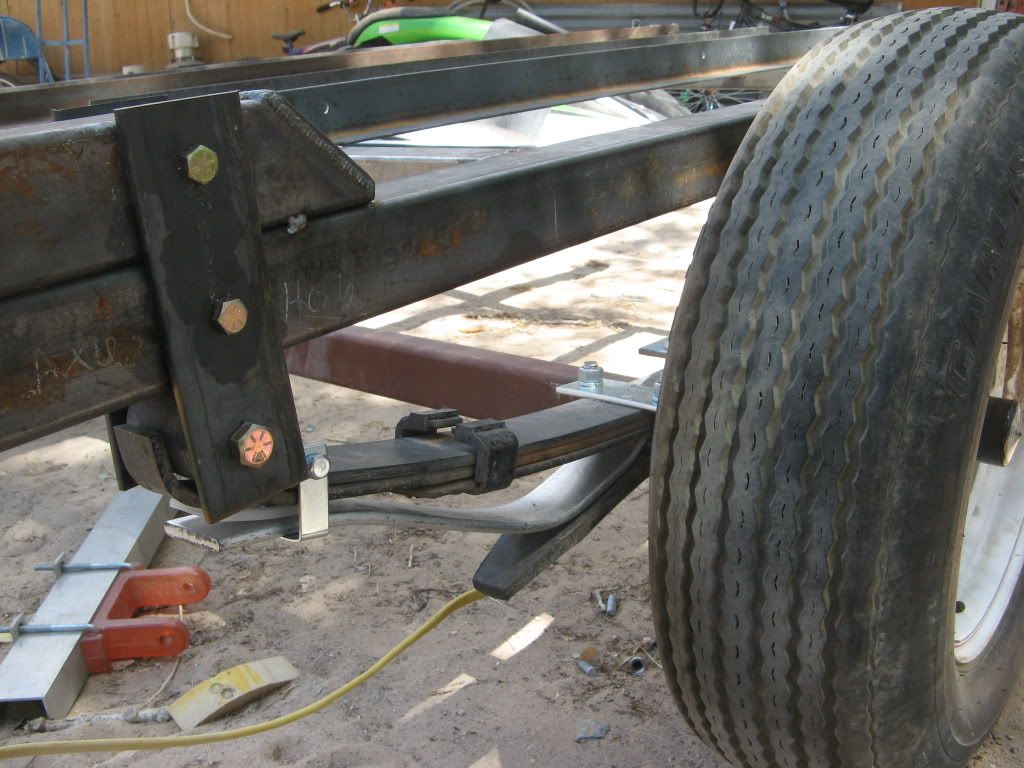 Also you can see the custom shackles in the first pic. I just have the top bolt going through the 1/8" steel tube with no sleeving. Do you guys think I should get some round tubing and sleeve that hole so it doesn't get elongated from the bolt pivoting on it?
Thanks, I've been learning a lot on this project lol.