Installed an ARB compressor a couple months back but just got to cleaning up the install, so here are some pics.
I made this bracket to bolt to existing studs on fender well. Also used existing hole for the relay.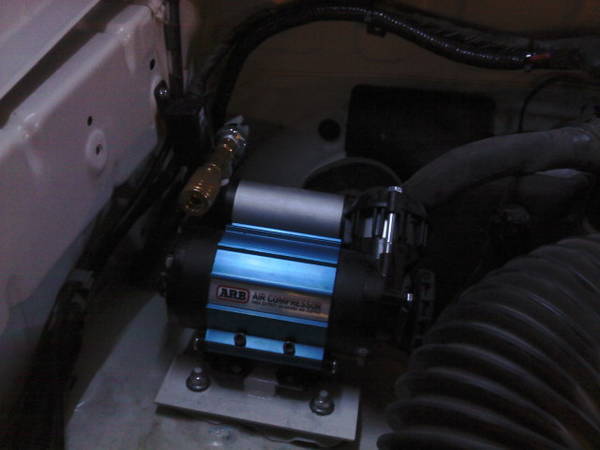 Ran wiring along existing loom on firewall.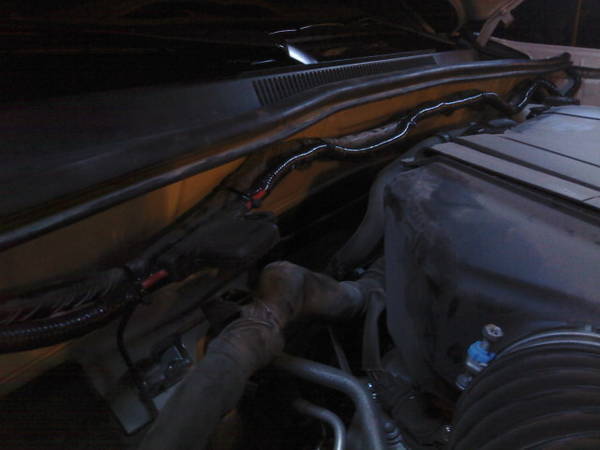 Hooked 12v constant to terminal in fuse block, ground to battery ground on fender wall and ran the switch wires through the loom near the steering column.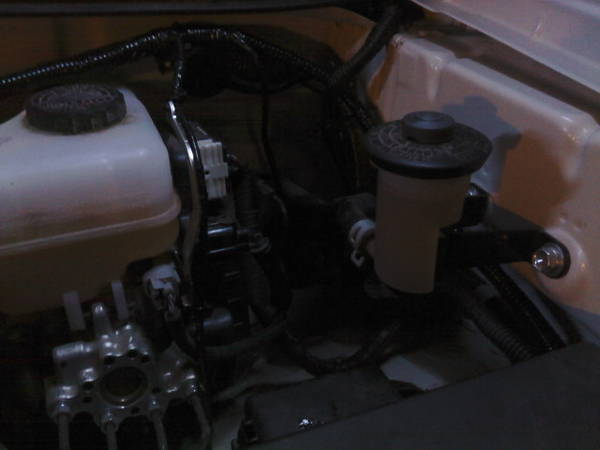 I had to take apart the whole damn dash to get to the location where I wanted to put the switch. Next to the A-TRAC and AUX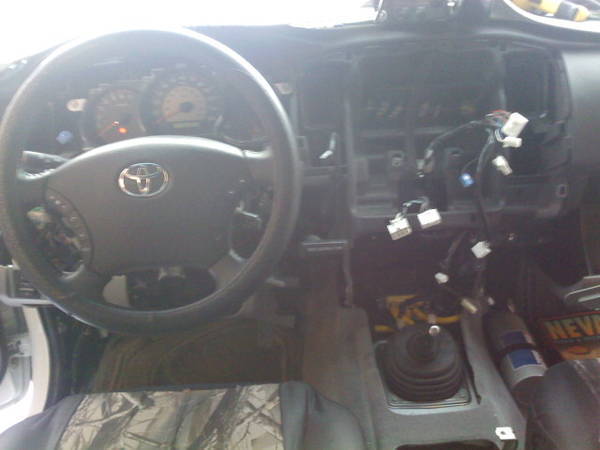 Here is the switch location I chose. The only blank spot I had for a toggle is now occupied. I did have to trin off the backing material used for Toyota toggles and open up the hole very little vertically.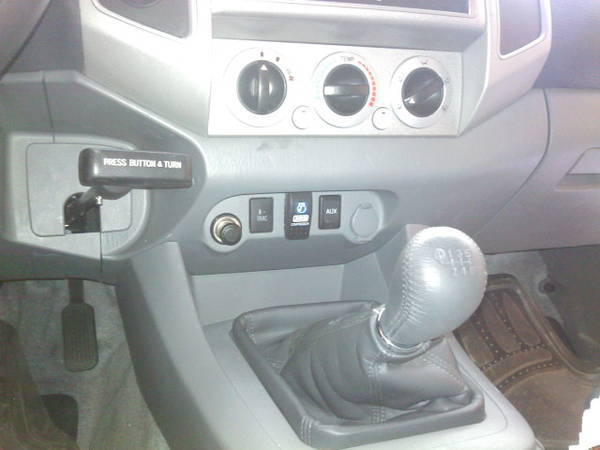 I think it turned out great. Works wonderfully. Thanks to my cousin Jimmy for the hook up at
4Wheel Parts
.