now i iwork at
lowes
and always see this that i want to go to my garage :
but: its 178 bucks (i only get 10% discount working there) and dont want to pay that.
Quikrete also makes stuff exactly like this: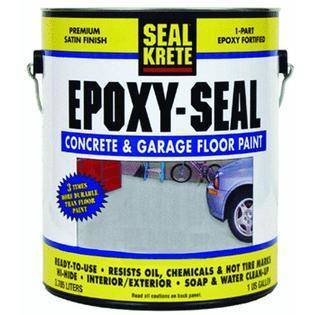 its $28 and i could pick from about 15-20 colors that they can mix for me, unlike the top one that only has 3 colors to choose from...
thoughts?
should i suck it up and get the top one or get the second one and pick up the color flakes that is 10 bucks to add?