Hey Guys, with some inspiration from the forum, I decided I needed a platform for the back seat of my double cab, for 2 reasons...
1. I am tired of cleaning penny's hair off of the seat all the time.
2. this gives her a MUCH more comfortable spot to sit/lay down on the road, and being flat makes it easier for her around corners etc.
So, I bought
4x8 sheet 1/2" sheet of plywood
6x8 piece of outdoor carpet (you won't need this entire amount, but this is what they had at the store)
2 door hinges
I ripped the plywood to 52'' for my width in the truck, then cut one of them to 20.5'' for the back rest, and the other to 23'' for the bottom.
so you'll have 1 piece 52'' x 20.5'' and the other is 52''x 23''.
I trimmed the corners on the back piece to make it easier to fit between the seatbelts. you'll see what I mean in the pics.
then I cut my carpet so I would have 2'' of overhang on all 4 sides..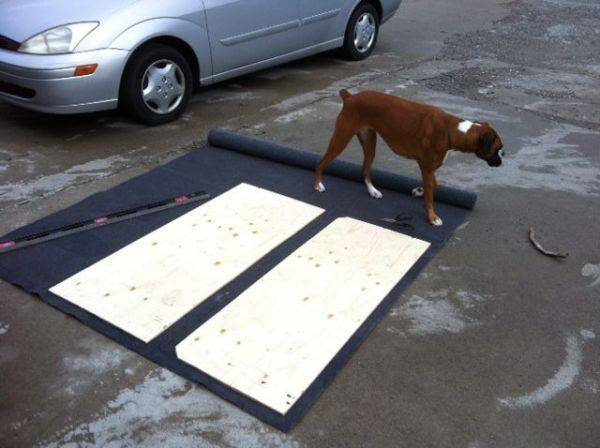 tightly pull the carpet around, and staple it all down.
Then I attached the hinges, I went on the inside rather than the outside so that I could fold it in to take it in and out, and the carpet would stay clean.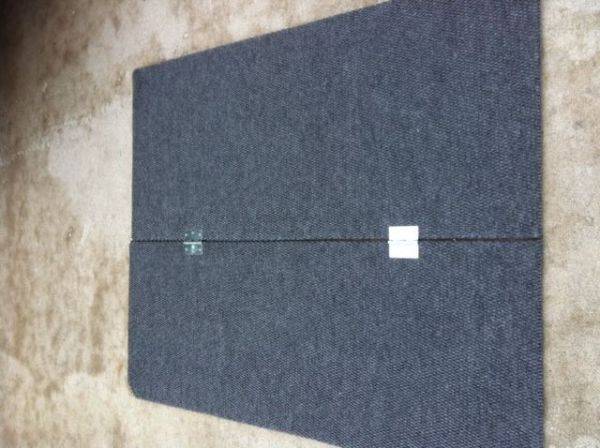 lastly you'll need to cut spots for the latches in the back, for that I marked the location, and used my dremel.
Here it is installed..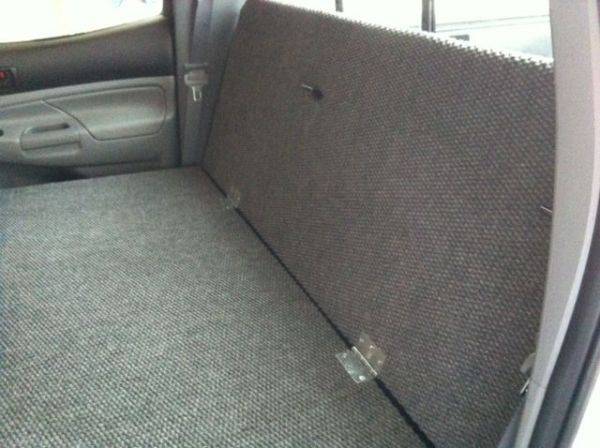 Penny loves it! I think it will be great for camping trips, to give me a flat surface to load things that I want in the cab.