I needed a welding table and a plasma cutting table, but I did not have room for (2) separate tables in my garage. So I came up with my idea and built it. I still have some finish work to do like shelves, vise, outlet boxes, etc but here it is so far:
Welding table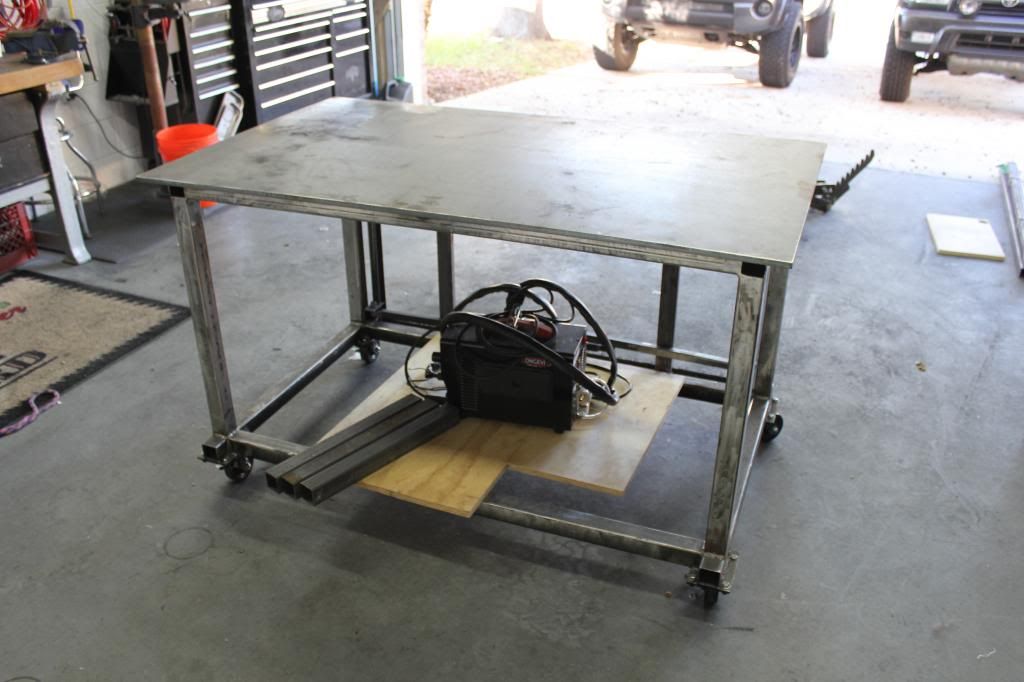 Flip side of table with fold down plasma cutting table
The legs fold in to stow and out to support the plasma table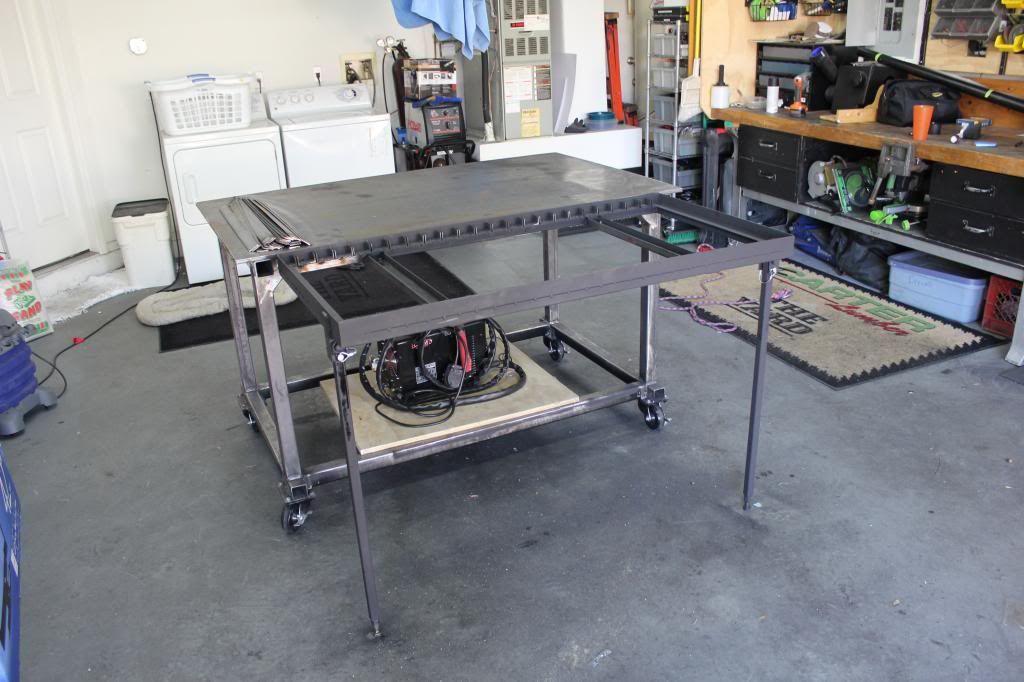 The slats are sacrificial and removable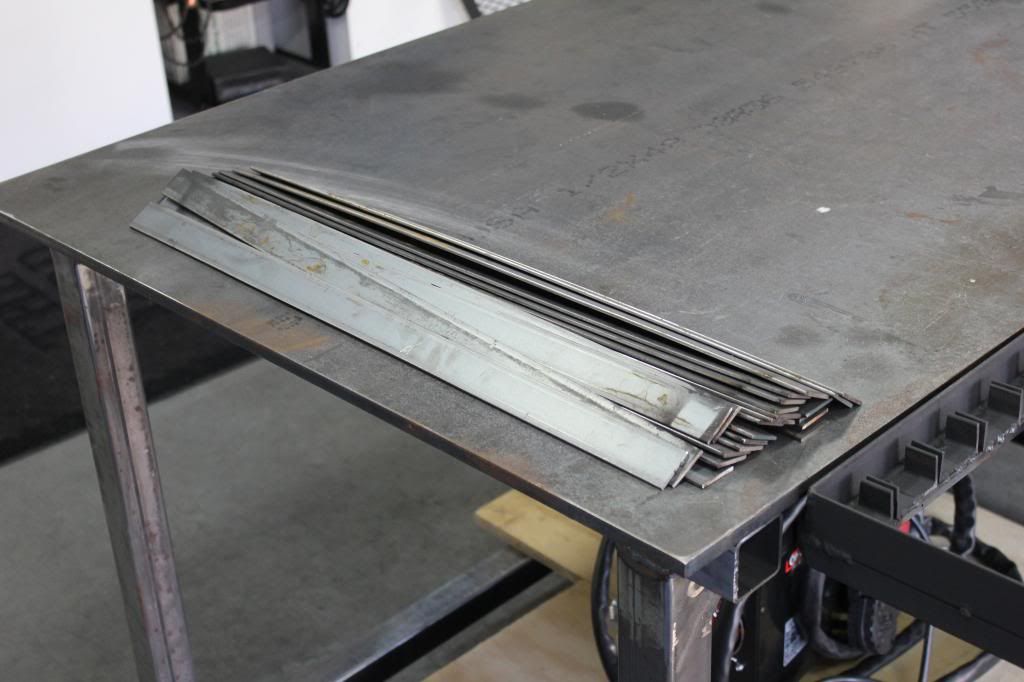 The slat holders on the table. This part was pretty tedious...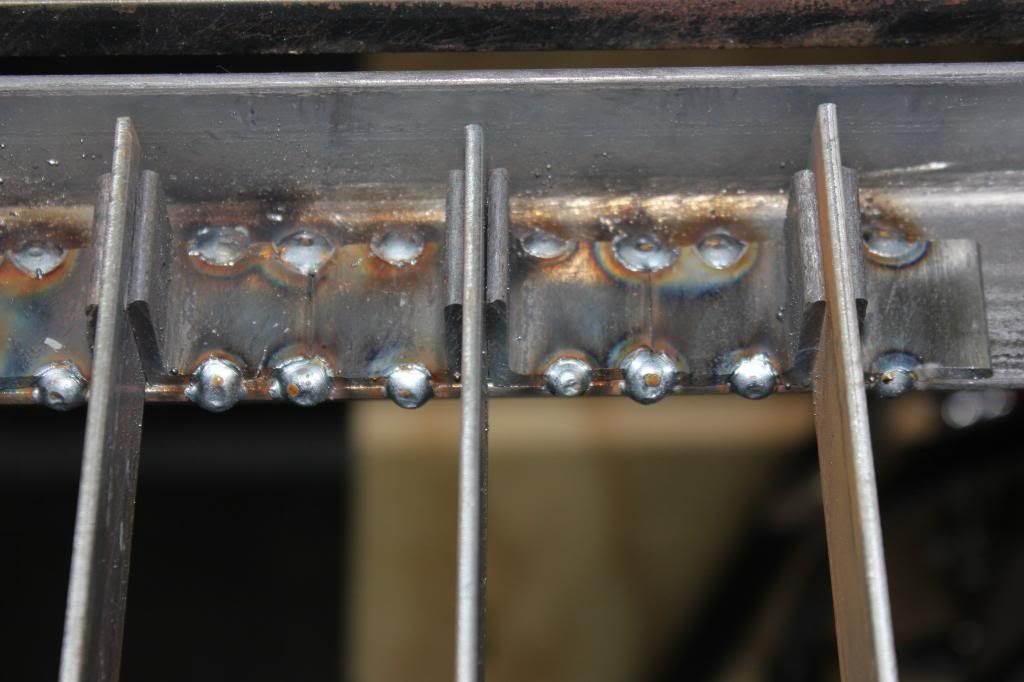 With the slats put into the holders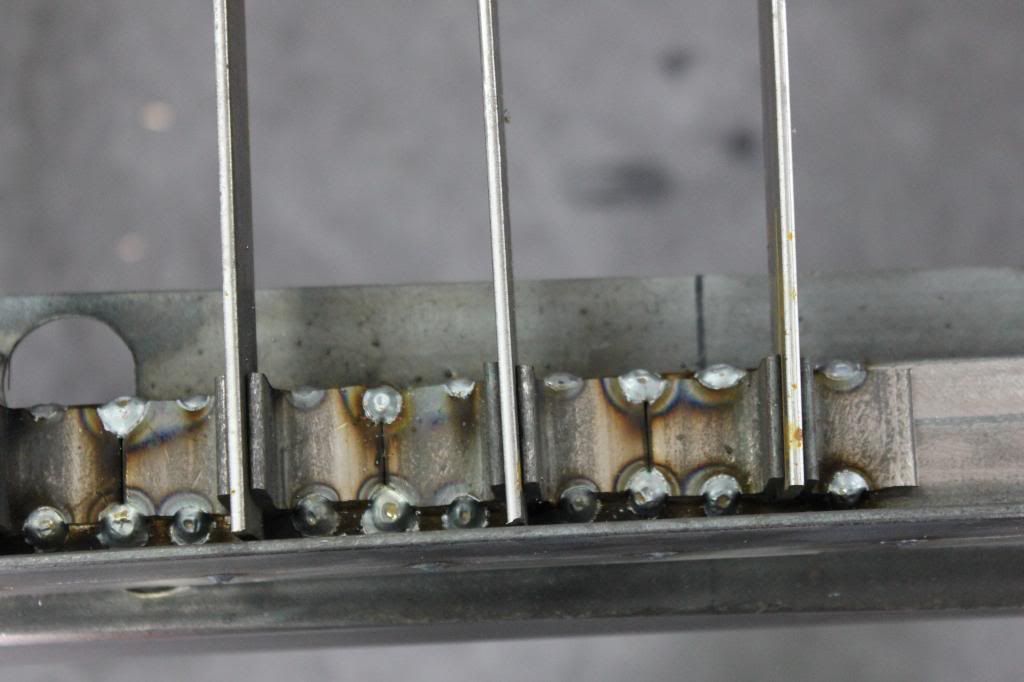 The sleeved leg swings on a bolt and is held in place with a pin when extended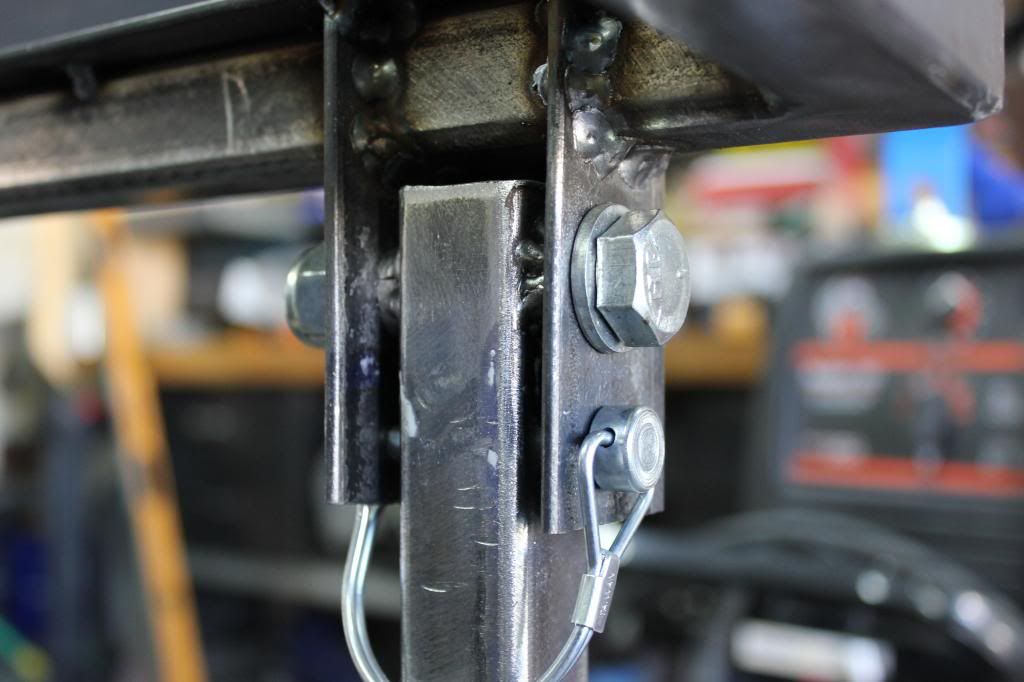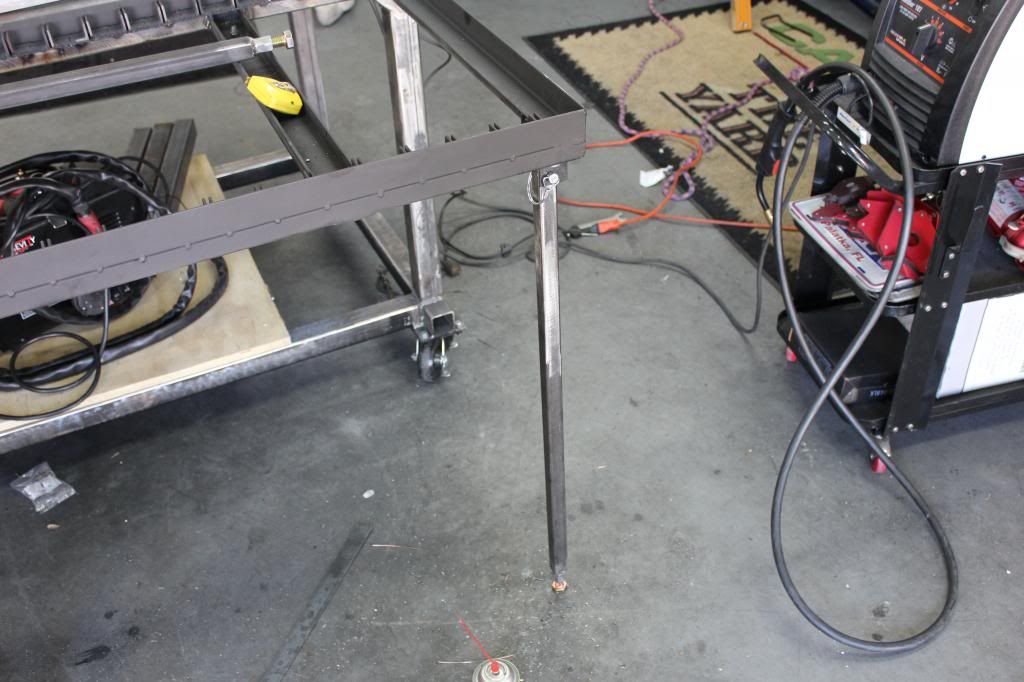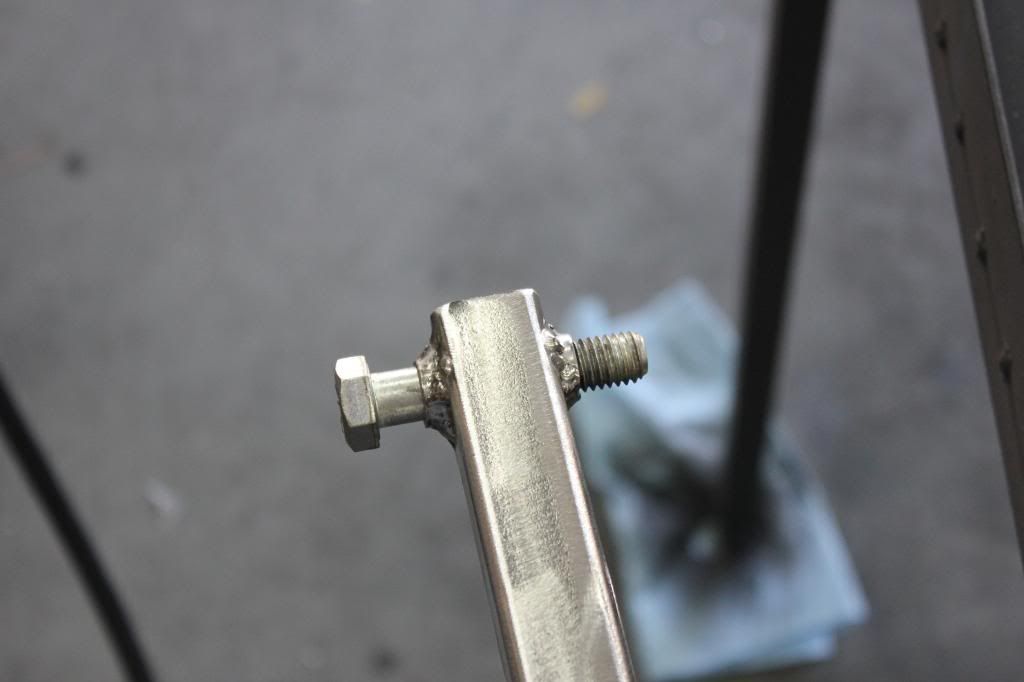 The leg's height can be adjusted to level out the table if needed. This is how I did that: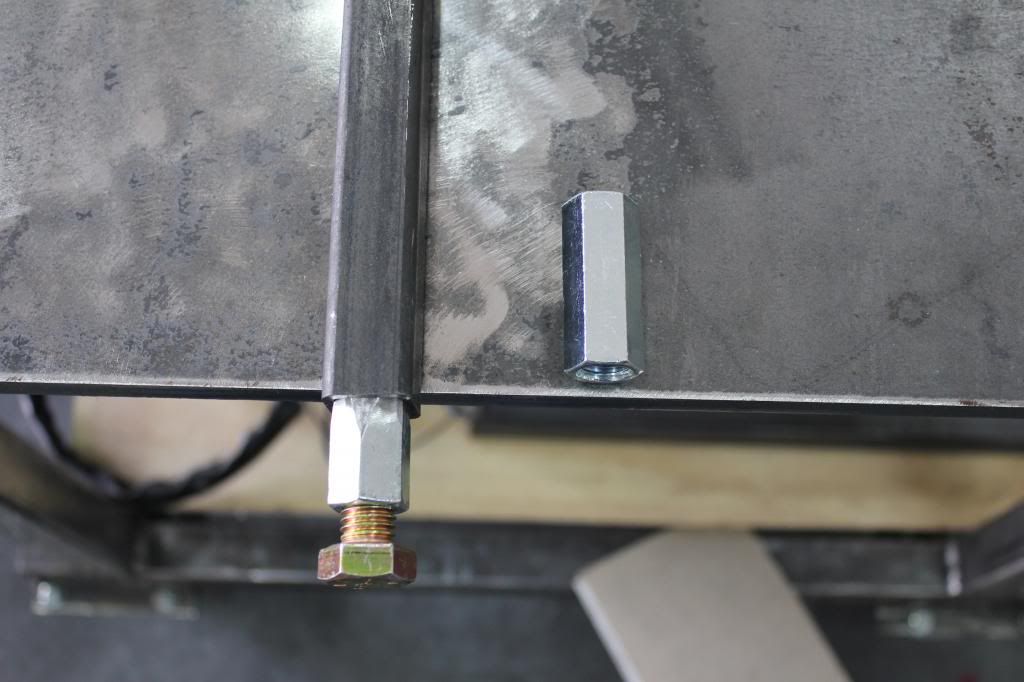 Result