I recently moved from a 2-car garage down to a 1-car garage so had to significantly downsize and strategically make room for my work-bench, shelves, tools and 3-motorcycles. I'm still adding and taking away things as I go on, but heres a start to my build.
The first week I moved in, it got out of hand Fast
Time to clean it all out and start over
Had a good idea of what I wanted so needed to get some supplies from
Home Depot
Sketched out the plans and built myself a workbench. 4x4 leg posts, plywood top with a 8ft counter top and 8'x4' peg board w 1"x2" boarder
Painted the bench black and hung some tools
Bring in the toys and more shop tools
Well that got filled fast. Current look of the shop: 3-bikes + a buddies dirtbike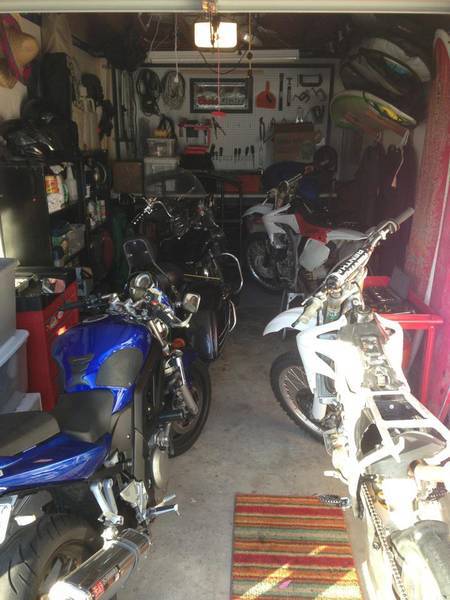 Definitely miss the 2-car garage, but with some organization and planning, I made the most of the space.