This has been something I've wanted to do for a while. With spare parts and new tools piling up I was tired of carrying around totes and having to dig everything out just to get to the bottom. Plus, with my subs and box for them added to the mix I virtually had no room to put anything in my cargo area. So I wanted to build tall enough boxes to store my large tool set as well as a couple spare cv's, and other spare parts and tools. I also wanted to build in my subs to get rid of the bulky box they were in. So here's how it went...
Driver Side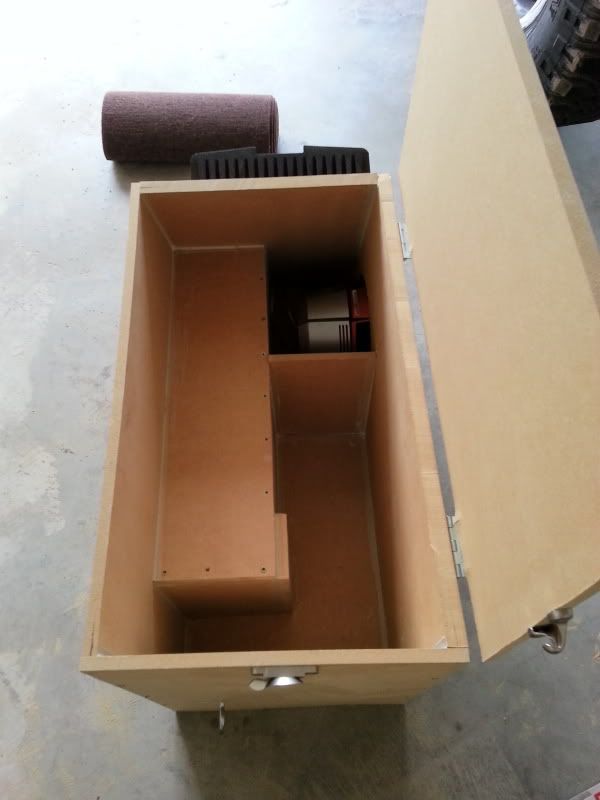 Ended up redoing the lid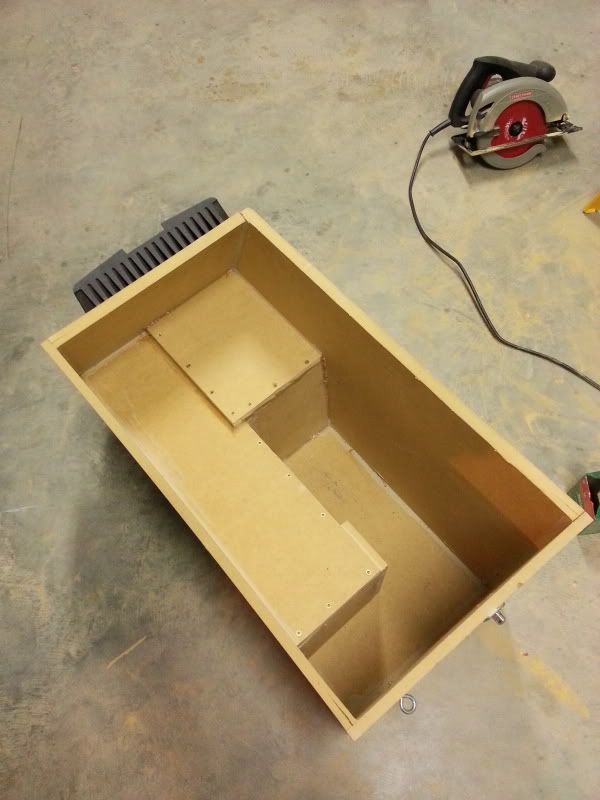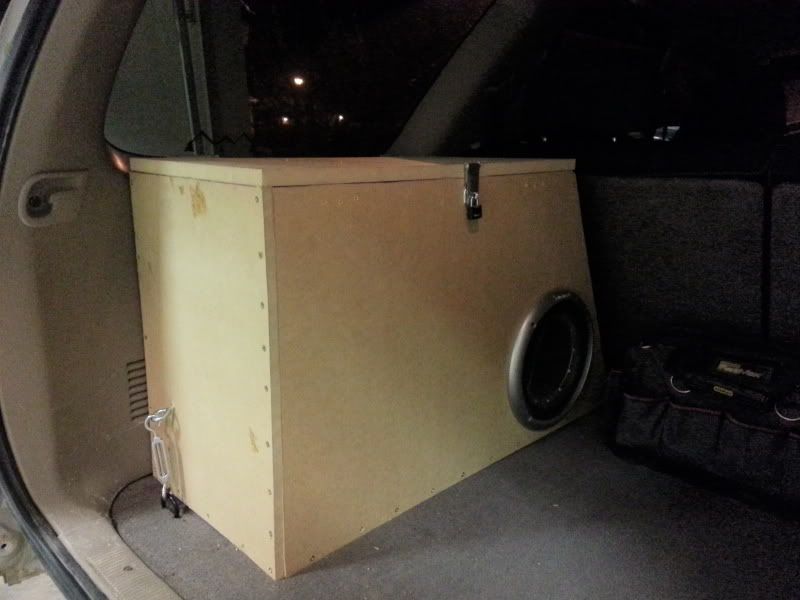 Passenger Side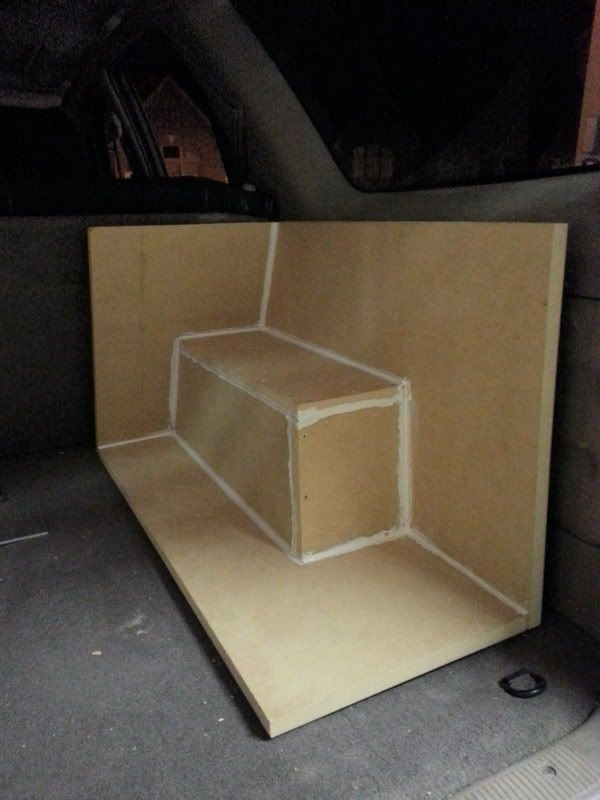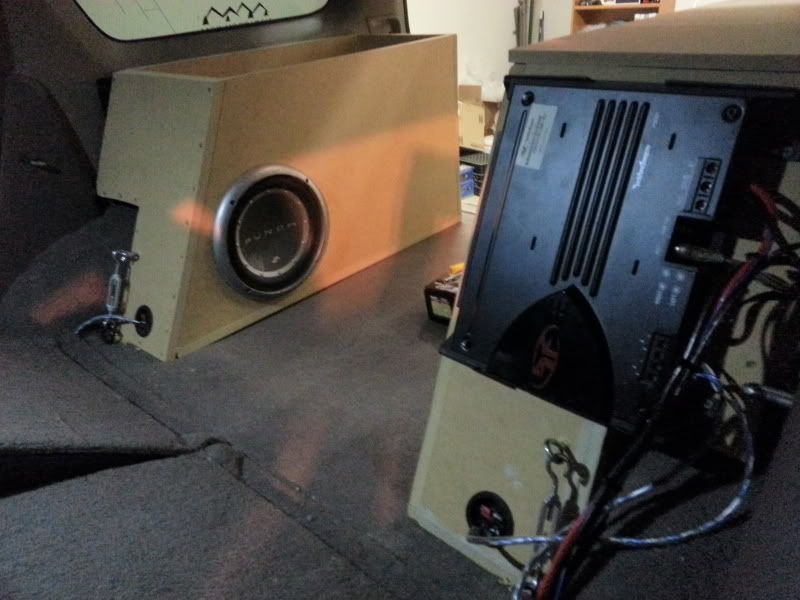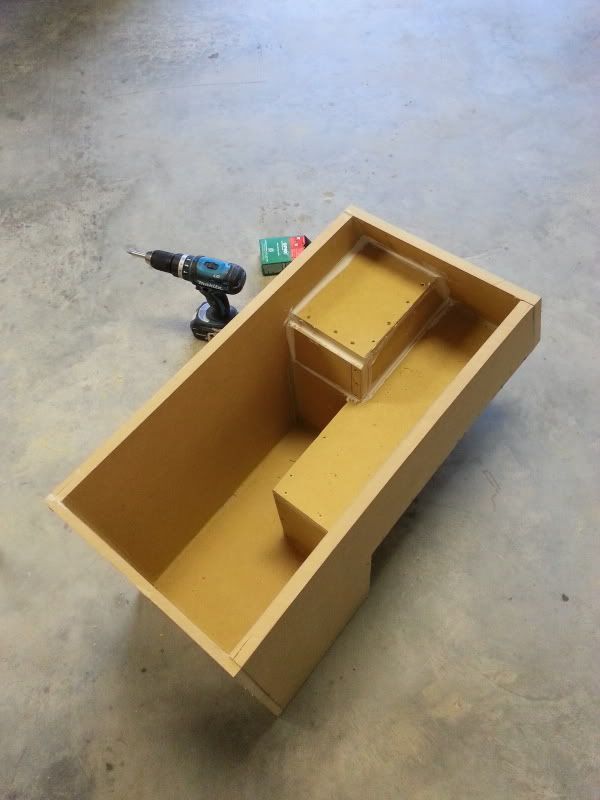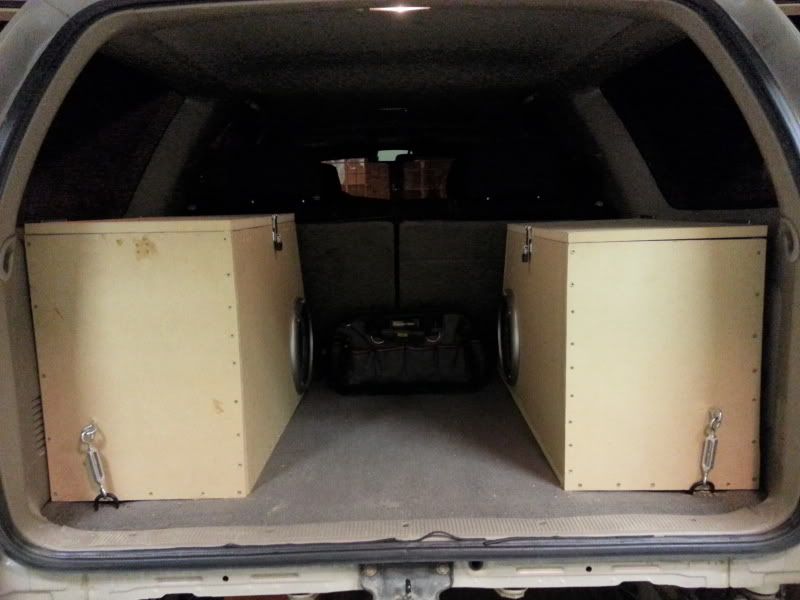 I'm leaving for Texas tomorrow for a 5 day wheeling trip at the LoneStar RoundUp so they ought to come in real handy. My future plans for them when I get back are to carpet the exterior and add a strut to each lid so the doors stay open when I need to use 2 hands to get stuff out. I'll post more pics up when they're done.