Quote:
Originally Posted by
Bloodhound
I'm glad you posted your finished work, it's giving me more motivation to give it a go. Nice job BTW.
I'm really glad you posted this picture, it was one of my specific questions having never played with this stuff: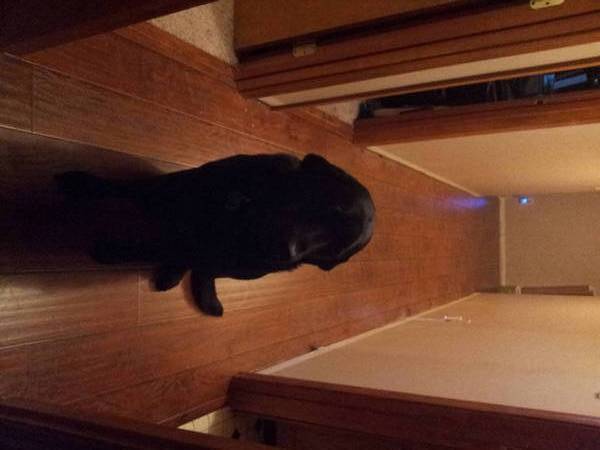 OK, I understand how to lock in the starting side of the hallway, but how do you attach it on the opposite side you started on, meaning the door jambs? Put them in first and then slide your board into it connecting it to the rest of the hallway?
Seriously, for some reason this has me completely stumped...
That is actually exactly what I did. Once I worked down the entryway, I started coming across, ripping the boards so they would go along the wall, but the bottom edge lined up with the board it was attached to, so I had one straight line wall to wall. Then when I got to my doorways, I used a scrap (You will have some by this point, trust me) to help me mock up the width I would need to rip the filler piece down to. You have to get a little creative with your cutting, but once I had it cut right, I snapped on the small filler piece to the boards that were going along the wall, and installed it all at once. And then I had to do a little tapping to get it all back together.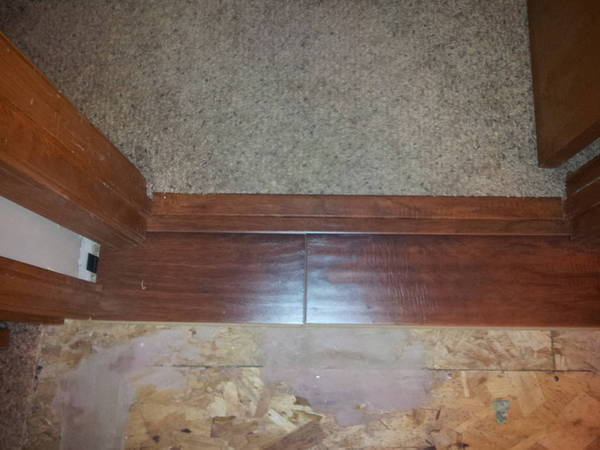 This kind of gives you an idea. It's doable, but you have to measure and cut carefully so all the edges are concealed by the molding and door jams. Otherwise you get this...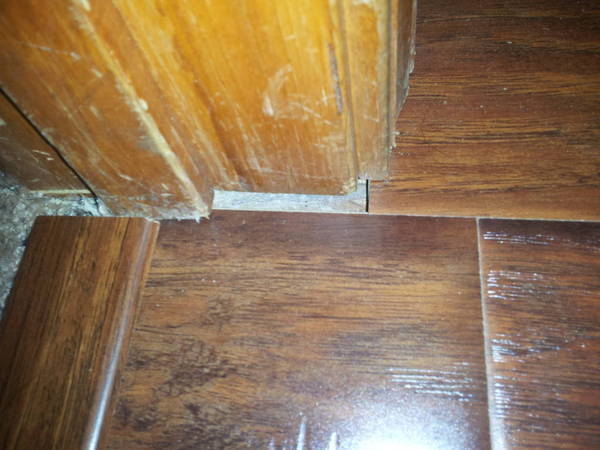 That will get you a night on the couch...