Quote:
Originally Posted by
cdikkers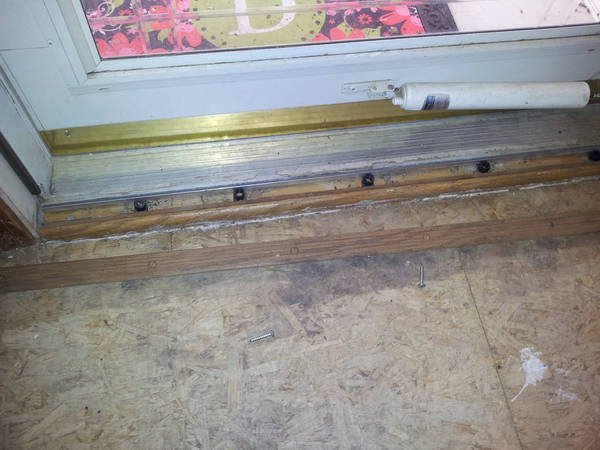 I can't get this out.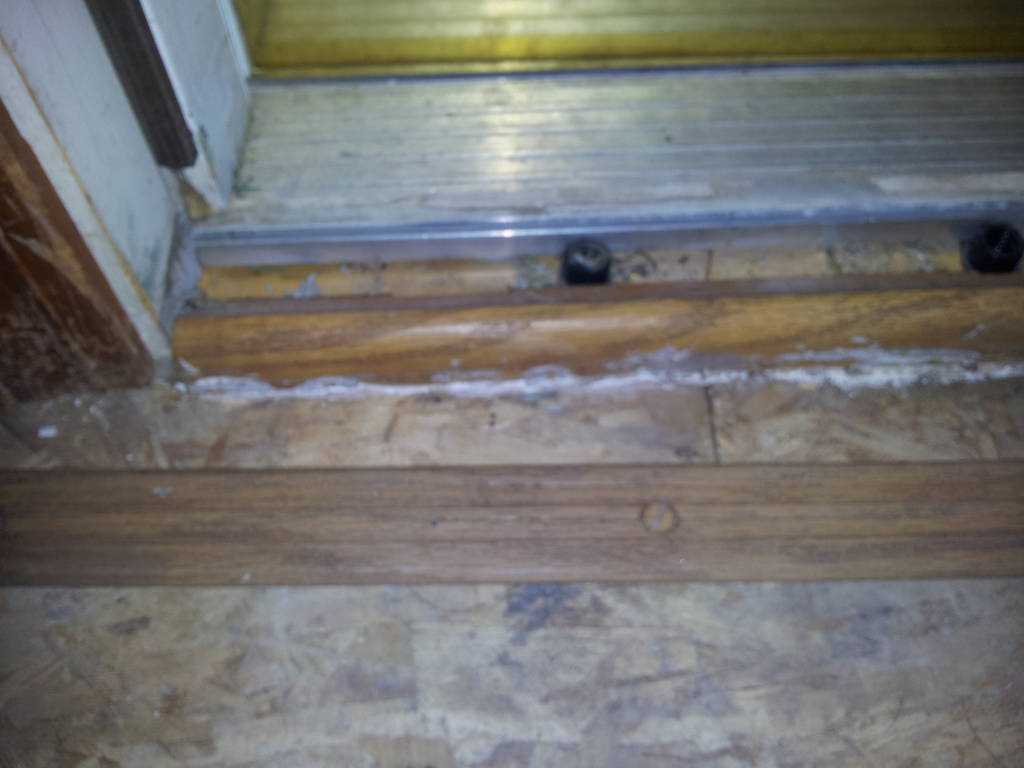 It looks like it is all attached as one piece once I got that covering off. There were two long wood screws holding it down, but once I got those off it losened it up a bit, but I can't seem to do anything to remove it. Should I just install the flooring around it? I'd hate to come this far and have it look shoddy...
It appears to be shoe mold to me. Also looks like it's glued down. Liquid nails, maybe?
Quote:
Originally Posted by
cdikkers
This will work fine. They make wood thresholds that will mount between the wood and the aluminum threshold you have there, to leave a nice finished look.
Something like this:
http://www.homedepot.com/p/t/1001428...0#.UWyLxMrNkS8
See if they have it in the color of your floor, and be sure the it's wide enough to cover the gap between the new wood and the metal threshold. Be sure to pick up some finishing nails, and a tube of liquid nails, and some wood putty if you don't have them already.