Ive been trying to think of a secure way to carrier a full size spare around in my truck so it wont get stolen and also be easily removed in case i want to throw something in the bed of my truck. I love the idea of a rear bumper tire carrier but i cant afford a 1200$ or more bumper. A lot of the bed bars ive seen have the tire sitting on an angle and taking pretty well most of the bed space and rendering it almost useless for anything else. Then there's roof racks and bed racks and thats even more money and from what my brother tells me, the roof isnt a great place to store a spare. SO
i love the idea of a bed bar at the back of the cab to mount multiple things such as bed lights, backup lights and CB antennas. with this ive created an idea via MS paint (lol). im not a fabricator and i dont design anything ever as you'll probably notice by the picture but im wondering what other members think of this, what are the flaws and such before i ask my uncle to fab one up for me.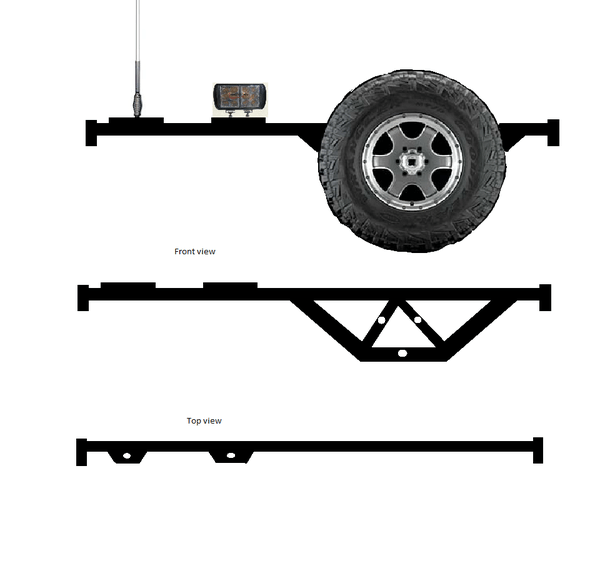 after taking a measuring tape the the bed of the truck it looks like the tire will cover most of the back window and leave enough space for the two mounting brackets in the picture. should also clear the wheel well in a double cab.
Fire away!