Well...you guys all did such a great job helping me with my laminate flooring project of doom, I figured it was time to seek everyone's advice with the next one. I was going to take a shower the other evening and at I noticed at first what I thought to be dog hair in my shower, but then upon closer inspection I realized they were several hairline cracks.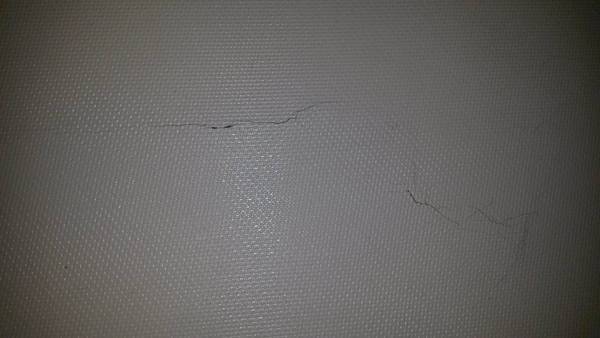 What we have here is the floor of a typical rental-unit grade fiberglass bathtub. It has been a bit of a mystery to me since I did the flooring project last spring. I noticed the tub was a little soft on the spot that cracked, so when I went under the house I was expecting to find rotted subfloor, but it appeared there was no subfloor under the shower at all. What's more, the layer of fiberglass exposed on the bottom of the tub did not give at all when I poked it. Are these tubs typically double layered?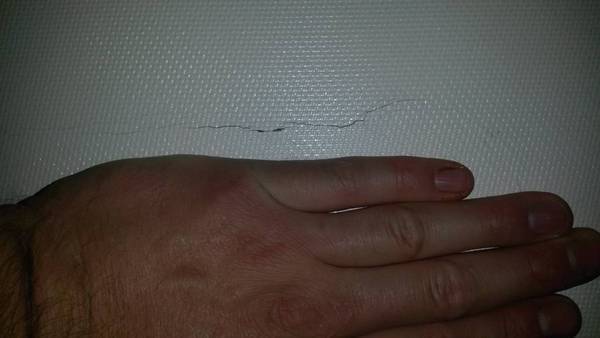 Here is a picture with my hand for scale in it.
The crack seems to run the length of the soft spot. Due to recent economic and medical issues, a bathtub replacement is out of the question at the moment. I have a little experience with fiberglass, and it doesn't seem like it would be anything out of this world to repair, but if it's on a soft spot of the tub, it will just crack again. I just am clueless as to the best way to reinforce it so it doesn't crack again.
So this is what I got, this is my situation. Tomorrow I'm going to try to get in the crawlspace and get a picture of the underside of the tub so you all can see what is going on under there. Any input is as always appreciated.