I have a small air compressor and decided to put it in the attic for a couple of reasons. One I wanted to clear up some garage floor space and I was getting lazy about dragging it out every time I wanted to use it.
The attic over my garage covers the front half of the garage only and I use it for storage. I made a small deck for it and had a neighbor help me lift it up there. I cut a 6" hole in the ceiling to route the air hose and power cord. I reinforced the hole with a piece of 6" PVC. The hole also allows me to get to the drain plug on the bottom of the compressor with out going into the attic.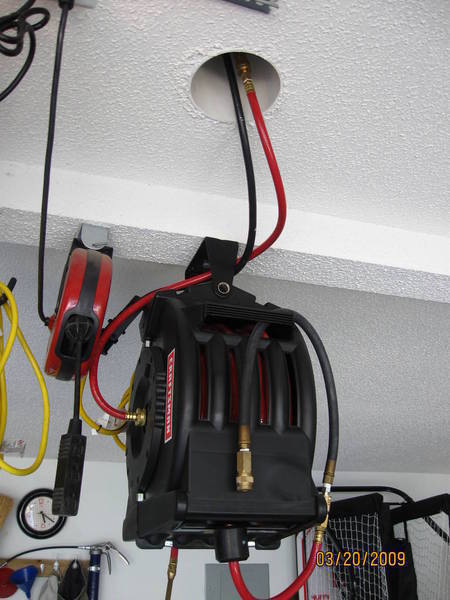 I need a 20 amp outlet to run the compressor (compressor trips 15 amp outlets), so I plug it into the washing machine circuit on the back wall of the garage and use a 20' 10/3 drag cord to get to the outlet. I plan to hard wire it one day. Probably after I tire using the cord.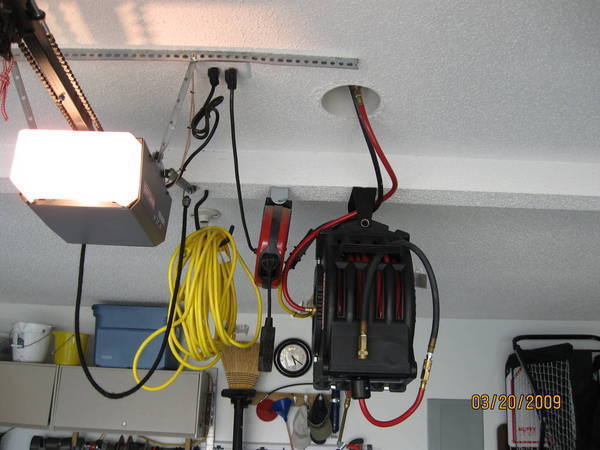 I got a hose reel for xmas and mounted it to the ceiling near the compressor hole. The hose is long enough to go to the street and the hole thing makes using the compressor very convenient.