So, I stumbled across a company the other week called Westling Machine while looking for a way to organize my sockets. The Hansons trays are too tall and the metal strips are a PITA IMO. Westling has socket trays for 1/4", 3/8" and 1/2" sockets, and really aren't that expensive for anodized machined aluminum plates. I ordered up the Metric and SAE sized 1/4" trays with size engravings on them (you can order them blank to put other things like Torx bits on them) just to try them out. I was concerned about the tiny little peg not being able to secure the deep well sockets when moved around.
I got the two trays within 4 days and was instantly impressed. After I mounted all my sockets, I tried shaking the little buggers off to no avail. I ordered the plates for 3/8" sockets Thursday night and got them this evening. More than pleased with them.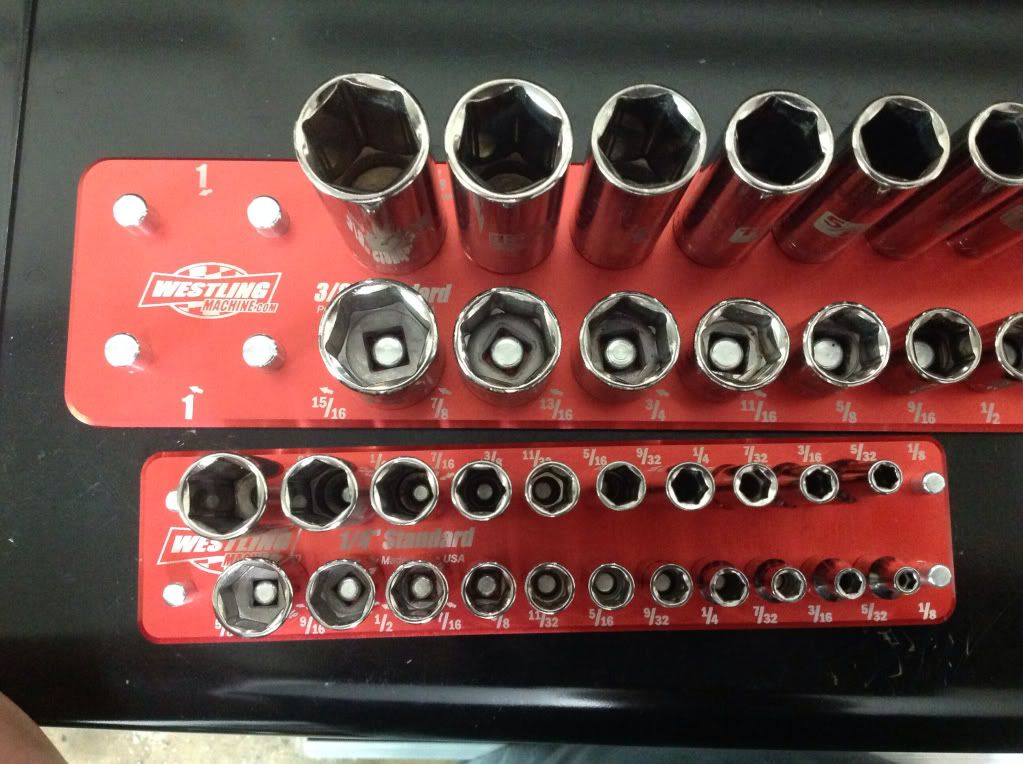 I need more space. And more sockets... (my ratchets are hiding under the torque wrenches and none of my impacts are in my box)
Wanted to show just how well they hold the sockets.
Just wanted to share a cool product that is also made in America.
EDIT: Link to the website;
http://westlingmachine.com/ToolHolders.html